DAY 9! rare eight-foot bride footage & unpublished excerpts from "the art of asking".
(public post)
dear ones!
the 12 DAYS OF AFP-NESS continue....day 9.
thank you all so much for the beautiful comments about the piano teacher letter. 
i'm feeling you.
i'm leading with business this time, so i get your feedback: i read (and am reading) y'alls comments about Thing-ing with respect and intrigue. i think there may be an excellent compromise...which is i actually release something NEW AND REAL for the 12th day, and i realized i have something perfect. i won't give the surprise away, but it should work. that being said, if i DO do that, please let me know how much of a difference it makes to your holiday and life budgets if i Thing it on the day of release...because i can easily wait until january and Thing it for next month. i saw quite a few people asking if that was possible. it is. 
meanwhile...here's today's offering. i've been putting a bit of work into this one.
the video is rare unearthed footage from Ye Olde Harddrives from about 2002 - holy shiitake, thirteen years ago? - from a local boston television spot on the eight foot bride (channel 5, i think). it had no music, so i pulled an unreleased demo version of "the point of it all" (though you'd barely hear the difference from the original) to underscore it. and thanks to the team at famehouse for doing those edits.
this is, i think, besides a little footage of me doing the bride outside a dresden dolls gig as a kind of a prank, the only real video footage of the eight foot bride. (but come to think of it, i think my mom also has some. she should cough it up.)
so....while my team edited away and added music, i went into the old "art of asking" folders and dredged up a few sections that hit the cutting room floor from the book.
the first draft of the book was about 150,000 words and the final manuscript was 90,000 - SOME shit had to go.
i remembering arguing back and forth with jamy and emily at least three times about these sections. if you've read (or listened to) the book, you'll find the beginning familiar, but the two anecdotes that follow were deemed cuttable.
i loved them so much though. 
so here, finally, you can read them.
it's pretty perfect to read this along with this footage, which is the only known record (i never took photos or video) of the basement bathroom of toscanini's, where i left my eight-foot bride rig for YEARS. sadly the harvard square branch of toscanini's is no more...they shut down that whole block to do construction and a lot of the little businesses didn't survive the switch, BUT the original toscanini's in central square is alive and kicking, and if you're in boston and you haven't tried the ice cream, do not wait. go. and leave gus a note that i sent you. 
my favorites: the coconut sorbet (vegan!), the cake batter (also known as mexican vanilla), khulfee, and chocolate #3.
and now, for your amusement, the lost passages.
ahem.
………………..
Gus, our boss at Toscanini's ice cream shop, was a true patron of the arts – a perfect example of the sort of person who lives a life committed to the creativity of patronage, and expands the boundaries of what we are empowered to give one another.
He was a beloved local celebrity ice cream chef, obsessively passionate about music, culture, Cambridge politics, and new frontiers in frozen dessert-making. He would devise, like an inspired mad scientist, sorbets and gelatos made out of pink peppercorns, basil and champagne.
Gus was a connector: he printed information about local dance companies on the store's take-away coffee cups. He gave away crates of ice cream to science activists from MIT. He provided ice cream gift certificates to silent auctions to rebuild city parks. He was like an ice cream Santa Claus. It was almost a rite of passage for a young indie musician in Boston to work at either Toscanini's or Pearl Art & Craft (the other flexible-schedule job in Cambridge that didn't consider it a customer service liability to rock a blue mohawk behind the counter).
Even though I'd hit the jackpot with my new-found $100-dollar-a-day street-performance career, I still needed a stable source of income for my tax returns, and I needed a place to store my bridal rig. Carting it back and forth between my crappy apartment and the store would have become intolerable. So I kept one weekly shift at the ice cream shop, plucked up my courage, and casually asked Gus:
"Um, do you mind if I keep my bride stuff in the basement? It's just a couple of milk-crates and some clothes."
"Sure!" said Gus, cheerfully." You can store the creepy bride down there."
That's what he called her. "Don't scare the customers."
The basement of Toscanini's was an ancient, dank cave with a low-slung ceiling tangled in pipes and a brick-and-dirt floor, crammed with boxes containing cups, spoons and napkins. The was a tiny (employees-only) bathroom, and a huge walk-in freezer where the giant ice-cream tubs were kept. 
(That walk-in freezer became very handy on hot day when I would come in from a shift with sweat pouring down my face, I could use it sort of like a reverse sauna. Occasionally the dreadlocked ice-cream-tub delivery driver, Brian, would walk in on me by accident and I'd scare the shit out of him. Since I was usually alone in there, I'd forget to be self-conscious about the fact that I had white paint all over my face, a black wig-cap on, and no shirt, since I'd hung my sopping-with-sweat bridal gown over the water pipes before I popped into the freezer, which was kept at zero degrees Fahrenheit.)
The shop itself, which only fit about 20 people when absolutely packed, had a generally jolly vibe, the employees all helped each other out, covering each other's shifts if someone was late, in trouble, on tour, or hung-over; everybody took turns DJing the store stereo system. Far from insisting on managing and approving the store's music, Gus would drop in and copy down the names of artists he liked.
Barter with other stores was de rigeur: ice cream is a valuable currency. When we worked night shifts, we (all three employees) could usually persuade the Chinese restaurant at the end of the block to trade us dinner for eight pints of the hard stuff. The chinese restaurant guys were REALLY picky about the flavors. If we didn't have burnt caramel in stock, sometimes they wouldn't make the trade. 
Homeless people would come in and ask us for water. If they weren't mean about it, we would give it to them.
 Mike Penta a long-time employee who took pride in keeping the shop spotless, once got really pissed because a guy who he'd been generally really nice to came in and asked Mike if he could get some bills in exchange for a huge handful of change.
"DUDE." said Mike. "DUDE. NO WAY. CRACK PIPE ON MY COUNTER. CRACK PIPE ON MY COUNTER. "
Mike was really upset the guy had laid his crack pipe on the ice cream counter.
I felt that, because, you know. Crack pipe.
At the end of a Bride shift, I would take my pile of dollar bills and trade them for twenties from the register. The store always needed ones.
Then there was Hugo, possibly homeless, who made the store his permanent hang-out. He would sit in his ragged raincoat and draw watercolors on small cards all day, then try to sell them to us, or to any customer who asked what he was doing. Sometimes we'd had enough of him, and we would just give him a free cup of coffee and banish him from the store. But usually we would buy one of his best watercolors from that day which we, by consensus, would agree to sacrifice the three dollars (which is what Hugo charged per watercolor) out of our tip jar.
The tiny back kitchen of the store, where we washed the tubs, and where I would borrow one of the big kitchen knives to chop off the stems of my bride-flowers, which I kept hidden under the santizing sink in ice-cream buckets to stay fresh overnight, was plastered with hundreds of original Hugo watercolors.
All I have to say is this: thank christ I didn't work at Baskin Robbins. 
Gus, on the other hand, is a perfect  example of the sort of person who lives a life committed to the creativity of patronage, and what we are empowered to GIVE each other, if we just look around and contribute what we have to the equation.
Is it chaotic? Messy?
Risky?
Yes.
Yes it is.
…….
A nicely-dressed woman in her forties came up to me as I was packing up my milk crates.
"I just wanted to say thank you. For doing this."
"Aw, thank YOU," I said, smiling. "I'm so glad you liked it. Thanks for saying hi."
"I think the message you're sending is important," she said kindly, taking my hand.
What message? Who knew? But I almost got teary. It always made me so happy when people said things like this. Cambridge was a smart town; Harvard professors, MIT grad students, crazy old poets...you never knew. I liked the idea that The Bride was deep. Profound. Open to interpretation. I'd spent enough time thinking about it at this point, for chrissake, standing on that goddamn box.
"Thank you so much," I said. "It means a lot that you cared enough to say that to me." 
She sees me, I thought. I squeezed her hand.
"You're welcome," she said, squeezing back. "I think spreading a message of White Power is crucial, especially nowadays, given that the blacks are taking over this town. And I'm very impressed that you have the courage to get up on this box for our cause."
Fuck.
.........
the end.
i love you guys.
xxx
AFP
p.s. a reminder that info on the whole book, if you've never read it or heard it, is here: http://amandapalmer.net/
p.p.s. if you're a patron, do click through and comment about the Thing-question.
p.p.p.s BERNIE.
Pledge $0 or more per thing
Everyone
Pledge $0.01 or more per thing
Patrons Only
YOU ARE HERE TIER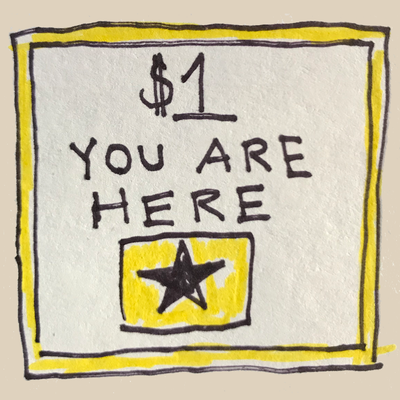 you are...here. you're supporting me and that's huge. thank you. you'll get my patron-only posts and access to the patron-only feed, where the community centralizes and everything gets posted & talked about. you'll also get downloads of some of my larger projects. and so you know: your voice is just as important as some well-off mofo giving me $100. 
DOWNLOAD TIER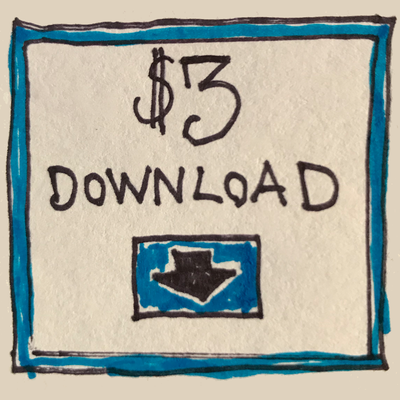 you're supporting me even more, and you are also awesome. thank you. you'll get access to the patron-only feed, as above, where we hang, and you'll also be DIRECTLY emailed keepable/playable/readable downloads of any content (PDFs, MP3s, etc).
RANDOM SURPRISES TIER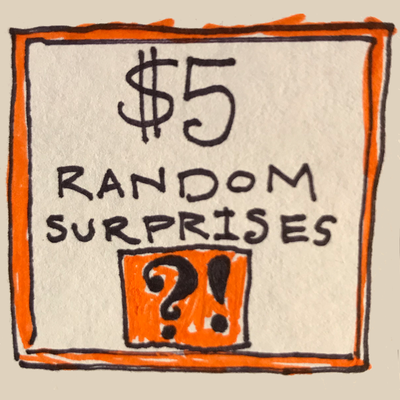 you're supporting me a lot here, dear one, and $5 a song (or Thing) is really generous. thank you! you'll get all of the above, plus you'll get random surprises in your email. i'll share extra stuff with you every once in a while, including more personal videos and photos (and sometimes voicemails) that i don't want out in the public. so far i've sent random little digital tidbits every few months that seem to really delight people. i'm always open to ideas and feedback about how to get weirder.

WEBCHAT TIER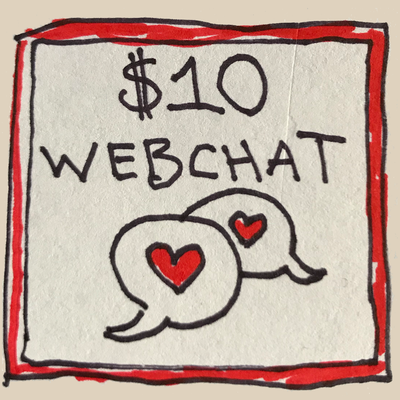 this is a lot of money to give to an artist, and you are really showing me some serious art-love here. THANK YOU. i'll try to make it worth it: you'll get all of the above, random surprises and all, plus access to my patron-only webchats in which i'll chat/perform live/discuss things with you. for the last few years, i've really enjoyed and appreciated these talks with the higher-level patrons, and we talk about some serious stuff. i usually do these chats from my home or from whatever recording studio i'm working in, so you get a glimpse of what real life is looking like (there are often babies and husbands and friends around). i love doing these, but not with thousands of people. i'll do the monthly webcast even if i haven't made any art, so you may be getting free webcasts if i'm in a funk, and we'll just talk online about how unproductive and fucking depressed i am. FUN!
ART-IN-THE-MAIL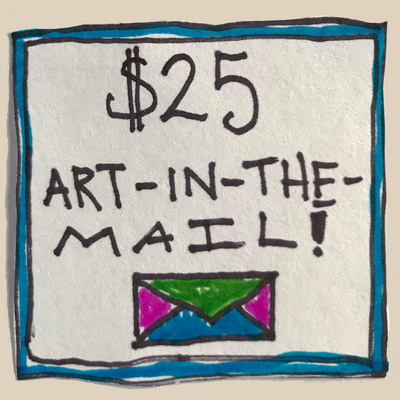 THIS IS A NEW TIER!
i have been thinking for ages about how to reward people who want to support at a higher level, and i've found it! introducing ART-IN-THE-MAIL. this tier will get all of the above (access to all downloads, webchats, etc) AND every few months, as a gesture of my extreme gratitude, you can opt-in to receive a piece of beautiful physical art. the art may be something i draw and print in a limited edition, or something i commission from another painter/artist/maker. it may be a watercolor print that was created for a tour or an album, it may be a rolled-up print of a panel from a comic i'm working on. it may be socks. we can fit socks in an envelope. we're gonna have fun with this one. 
(Signed) ART-IN-THE-MAIL + GUESTLIST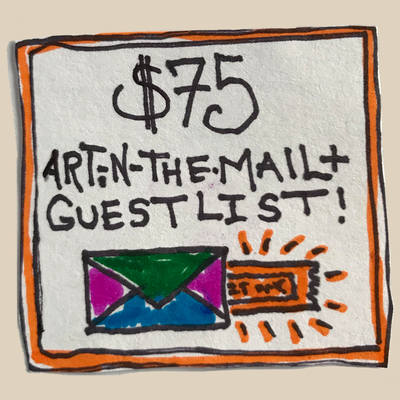 THIS IS A NEW TIER!
same as the ART-IN-THE-MAIL Tier, except you have the option to have your art (or socks) personalized + signed by me; the personalization can be for anyone (including you). it's a massive undertaking to get things signed/shipped from place to place (especially if i'm in japan and you're in brazil), so we try not to do too much of this....but i love the idea of being able to do this as a gesture of gratitude for the massive amount of dough you are putting into the system. you will also get access to the guestlist (+1 - note that not every appearance i do has a guestlist, i.e. if i'm playing a festival, but for my own headlining shows, we should be able to accommodate everybody). THANK YOU AND I LOVE YOU.
OLD-SCHOOL POSTCARD TIER
(limited to 30) - hello, Amazing Art Angel. this is massive. you'll get all of the above...patron-feed, random surprises, webcasting, plus i'll also
send you weird vintage/kitschy postcards from weird places i wind up
(i've been having a TON fun with this). and you'll get access to the guestlist, +1, anywhere. we will email.

note: this tier is VERY FULL, but spots open up occasionally. 
EVERYTHING IN THE MAIL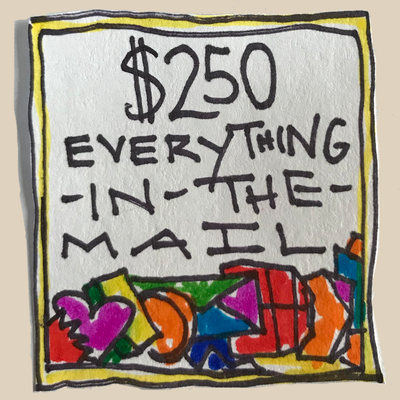 THIS IS A NEW TIER!
HELLO AMAZING PERSON. you will get EVERYTHING the $75 tier gets, plus we will will give you extra guestlist access (if you'd like to bring 2 guests with you to any given official AFP show) and we will invite you to request ANY physical merchandise whenever new items are added to the store (you want a few copies of the new poster? you got it). you'll basically get personalized concierge service and we'll sign and send stuff to you for you/your loved ones anywhere in the world. thank you so, so so much. holy shit.
ALL THE THINGS
wtf. we'll talk. we'll have dinner; i will probably cry. you may cry. all the things, pretty much. thank you (holy shit the end).