Welcome to Defend The Podcast involving me, Ben and Jamison talking all things game! This first episode is public to anyone who visits the Patreon page but moving forward, this will be a Patreon exclusive for people who pledge $5 and up. 
Pledge $0 or more per month
Everyone
Pledge $0.01 or more per month
Patrons Only
Spotify Playlist!
$2 or more per month

∙ 19 patrons
Exclusive access to the DTH Spotify playlists! Also access to update posts which will include info on future projects, upcoming myths and the music we will be using.
Behind The Edit!
$5 or more per month

∙ 9 patrons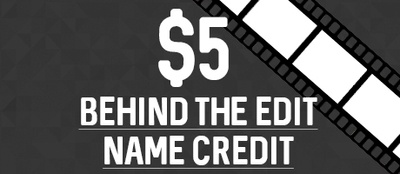 Access to our exclusive behind the scenes show and your name credited at the end of our main videos! Plus everything that is in the $2 tier 
Early Videos!
$10 or more per month

∙ 2 patrons
See our videos before anyone else! You will get access to all our video drafts which are uploaded before the final video goes live plus your name GOLDEN at the end of all our main videos.  Also all other tier rewards.