A different kind of hangover...
Coming off of three busy training days in hot weather with shoots in between and my body is dehydrated and sore. It feels a lot like a hangover.
Today I'm taking a day off, flying to Toronto and making sure to drink lots of water.
Which brings me to drinking. As we head into the weekend and make our plans, is drinking part of the plan? Or is it something that just happens, like snacking? Since beginning my channel, I've cut my drinking down to about 2x wk or less. It's made a huge difference in my energy level and my performance. I've enjoyed ice cold seltzer and lime, unsweetened iced tea, or lemon water just the same. My skin glows more and I sleep better too.
Don't get me wrong- a good girls night with margaritas or wine or an end of day beer is great. Having them only 1-2x wk makes it even more special.
I hope everyone has a great weekend!! Cheers!
Pledge $0 or more per month
Everyone
Pledge $0.01 or more per month
Patrons Only
Welcome to the Team
$2 or more per month

∙ 17 patrons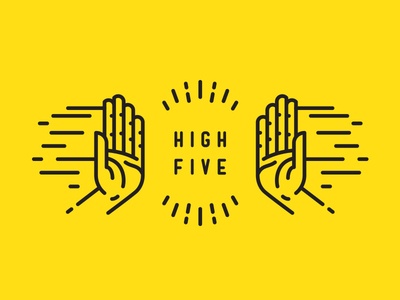 At just 10¢ a day, you'll receive:
•  Access to POLLS to have a say in the content created just for you!
• Exclusive Patron-Only behind the scenes posts
• A personal tweet from me bc YOU ARE  HELPING ME AND GIRLS INC. 
#TeamNonstop
$5 or more per month

∙ 41 patrons
At just 16¢ a day, you'll receive:
•   Automatic entry to all Give-Aways! (Past prizes have been a 6KU bike, Oakleys, custom kits, gym bags, custom tees, UA sneakers, fly workout gear and more)
SWEET discount codes for new merch
Plus all previous rewards
#TEAMNONSTOP BOSS
$10 or more per month

∙ 15 patrons
At just 32¢ a day, you'll receive:
• Receive 6 workout downloads to watch and follow ad-free FOREVER! (sent via Dropbox)
• Your NAME in the video credits (located in the description on Youtube) of each video you helped create!
• all previous rewards
LIVE CHAT
$20 or more per month

∙ 9 patrons
At just 66¢ a day, you'll receive:
• In addition to all the above awesomeness you will also get to chat with me live to spill your stories, ask me anything and/or pitch an upcoming video idea!  
Live chats will occur over skype, facetime or google hangouts. 20min in length
PERSONAL COACHING
$100 or more per month

∙ 0 of 18 patrons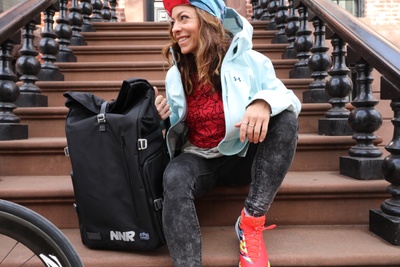 • A monthly facetime or skype session to set goals, make a plan to reach them, and ask questions about training and nutrition!
STAR IN MY NEXT VIDEO
$150 or more per month

∙ 0 of 15 patrons
Be my co-star for... 
• live workout!
• Drunk Yoga! 
• Cooking tutorial!
• Smoothie tutorial! 
• Bike adventures!!
HOLY F-ING S*@T!!!!!!!!!!!!!!!!!
$500 or more per month

∙ 0 patrons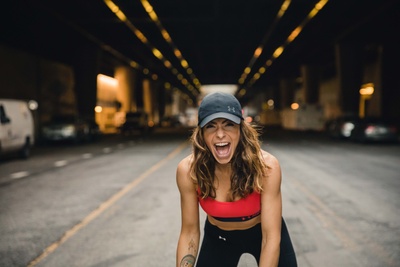 This tier is here because I basically dared someone to do it in my video and *I KNOW* there is someone out there who wants to make this happen.  
By selecting this tier, you will be making a Girls, Inc field trip happen- and you and I will go along. I will also plan a whole day for us to eat healthy, workout, ride bikes or shoot videos. It's gonna be so fun.