Discussion with ContraPoints (video)
Yesterday I did a live discussion with fellow YouTuber ContraPoints (who I'm a huge fan of, as you probably know). We discussed several topics surrounding our personal approaches to discussing politics and social justice on YouTube. Check it out!
Pledge $0 or more per month
Everyone
Pledge $0.01 or more per month
Patrons Only
YOUR NAME ONSCREEN FOR LIKE 0.5 SECONDS
You'll get access to my Patron-only posts, which includes background and personal thoughts behind each video I make. I only share these thoughts here. Beyond that, Patron-only posts are just little fun tidbits, behind the scenes, and me rambling about stuff, but sometimes it's interesting probably. You'll also get to see your name very very briefly at the end of all of my videos!
TWICE AS MUCH OF MY GRATITUDE
The reward for this pledge is the same as the $1 pledge, but since you're donating twice as much, you will receive twice as much of my gratitude and twice as much good fortune in your life. Maybe.
HELP ME WRITE A BOOK
This is my "suggested" pledge level. You get the above rewards, as well as discounts on all of my merch for as long as you are a patron (MESSAGE ME TO CLAIM A DISCOUNT). 
Also, I am writing a eBook going into detail about my mantra known as 'HAKO.' This will probably not be free when it's finished, so you guys will get to see it before everyone. I will also create an online document that can be edited by you guys, so you can help me improve and edit the manuscript. I'll update this document regularly. Maybe once a month? Once the book is finished you will all get to download it for free as well as have your names acknowledged in the book.
STICKERS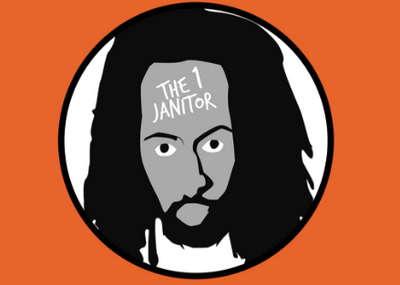 I'll send you a cool T1J Sticker every few months. What color or design will you get? Who knows! Guess you'll just have to wait and see!
I'LL SEND YOU A PERSONALIZED VIDEO!
I will record a video with my actual face in it personally thanking you, because you're special and you deserve it. You can do whatever you want with the video. I suggest putting some neat filters on it and adding dubstep. 
(You also get all of the above rewards including a sticker every few months! )
Infinity T-shirts!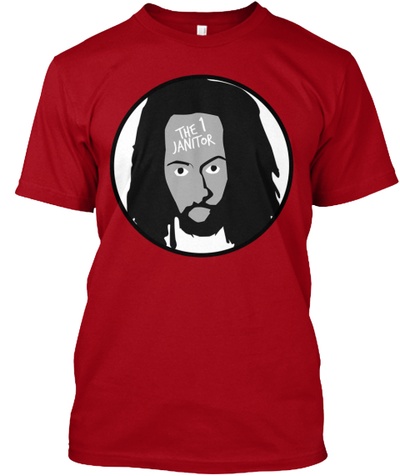 You'll get a T1J inspired T-shirt roughly every six months that you are a Patron! That's about 2 t-shirts a year, so if you continue pledging until the end of time, I suppose that can be considered an unlimited amount of t-shirts! Be sure to check your messages at the beginning of the month, so I can ask you about your preferred size!
(You also get all of the above rewards!)


Wealth Redistributor
You get all of the above rewards, plus a special shoutout at the end of every video. This tier is for those who are willing and able to provide substantial support in order to subsidize my content for others who are unable to pledge at this level. It's basically socialism tbh