Doctor Whooves and Assistant [Ep. 8] Outpost on the Fringe
Pledge $0 or more per month
Everyone
Pledge $0.01 or more per month
Patrons Only
Ask Alerts
$1 or more per month

∙ 10 patrons
Anyone who donates a dollar or more a month can be sent alerts on patreon whenever the ask box on Discord Whooves or Lovestruck Derpy will be open a day ahead of time! You'll even have access to secret ask time slots, where the ask box will be open for a set period of time unknown to the public.
NOTE: Lately the ask boxes have always been open, so when this occurs, $1 Patrons will instead receive tips and prompts for what kind of asks might work best for the next update, giving them a higher chance of having their asks used.

Sneak Peeks
$2 or more per month

∙ 21 patrons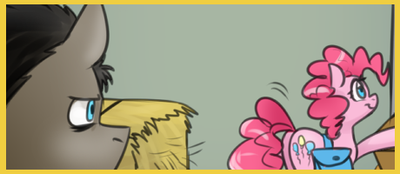 For just 2 dollars or more a month, you'll be able to see updates of comic posts early whenever they are in queue, and sketches of comic pages before they release as well. (Note this applies only when posts have been put in queue, while this is common, sometimes posts are made right after they are created)

Behind the Scenes Access
$5 or more per month

∙ 3 patrons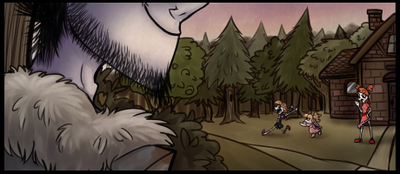 You will be sent invitations to private editing streams for Doctor Whooves and Assistant, and you'll get access to the full resolution pages of Once Upon a Calamity, which are MUCH bigger than the pages on tumblr so you can see more of the details!  Finally, you'll receive textless, ask-less updates from Lovestruck Derpy and Discord Whooves. More may be added to this tier as more projects become available. 
Monthly Art Request
$10 or more per month

∙ 7 of 15 patrons
 Each month you will be contacted to set a time up to have a half hour long art request stream all to yourself, so keep an eye on your email! 
Concept Art
$20 or more per month

∙ 0 patrons
You'll get to see concept art for ANY of my active projects that won't be posted publicly or for a long time. Discord Whooves, Lovestruck Derpy, Once Upon a Calamity, Doctor Whooves and Assistant, the upcoming 'My Magic Grandpa', and possibly more!
Spoilers Abound
$35 or more per month

∙ 2 patrons
Be the first to get exclusive hints and sneak peaks for all my projects! This could range from short audio clips, concept art, a future episode synopsis, portions of scripts, or music! [Note that there might not always be something each month for all three, it depends on what has been produced]

Premium Fan
$50 or more per month

∙ 0 patrons
Not only do you get ALL the rewards for the lower tiers, including  an hour long art request stream, but....
You get to be a Doctor Whooves and Assistant premium fan!
With this, you'll not only get sneak peaks and hints sent to you, you'll also get these sweet deals:


Receive a free download of the full episode a day before its release on youtube
Receive a free download of the episode soundtrack when it is completed and before its official bandcamp release
A full colored single character commission once a month [Or cell shade for 2 characters] 
The opportunity to attend a private premiers of new episodes with the production team! These often occur long before the public premiering since they are often test plays.
[More to be added if I can think of anything else]