apart from having minor trouble drawing the elderkin in a nice angle the visual effects for the wet parts suffered.
something ill remember.
Pledge $0 or more per month
Everyone
Pledge $0.01 or more per month
Patrons Only
Lunarkin Support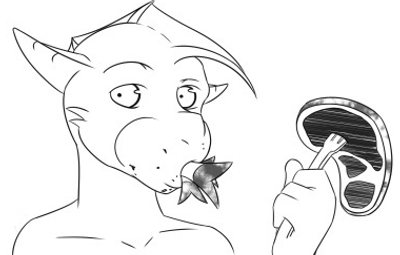 An invisible barrier will form around you protecting you from pesky Lunarkins trying to steal your shinies and eat your food. 
You also see each released page here 1 week before they become public and see the sketch work of my pages. 
enter the art raffle to win one free b/w piece of your character of choice every week. (you can only win once)
Dragonfly Support
See concept art of characters early and get the cover art which I release for each chapter in higher resolution.
You will also be credited in the thank you note within each of my comic chapters. 
faceless support
for those who want to support my comic!
get bigger resolution comic pages on request, get a wallpaper size for all future cover artworks and illustrations. 
+ all from the previous tiers.
DRAGON CIRCUIT Support
Be part of my comic!
Design an important story character with me, or have your OC somewhere in the background of my comic.
(Note: No dragons for story reasons) 
You can also keep the concept art model sheet we made in greater resolution.