Draw Your Own Adventure #0 - Level 1 Hero
The adventure begins... almost. At least we have our protagonist.
Pledge $0 or more per month
Everyone
Pledge $0.01 or more per month
Patrons Only
TIER 1 : IDEATOR
$2 or more per month

∙ 23 patrons
+ I'll design your original character
: Send me your original character description or pick any existing character you'd like me to draw. Each month I'll randomly pick 2 characters from the ones i've been sent and draw them in a video that will be uploaded to the Youtube channel.

+ Let your voice be heard : Whenever i can, i send polls to patrons to get their input on the contents of the channel or even specific videos. By voting on these polls you get to directly influence what you'll see in future videos.
TIER 2 : ARCHIVIST
$4 or more per month

∙ 26 patrons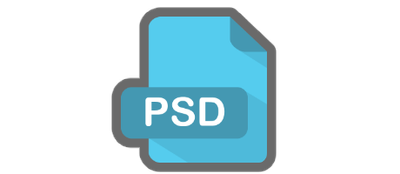 + Everything from TIER 1.

+ Dowload my PSD files : PSD is the format used by Photoshop and most other drawing programs. Those files contain everything separately in different layers for you to explore, from the sketch, to the line art, to cel shading, colors and every little adjustment in between. Everytime i upload a video on Youtube, you get the PSD file of whatever i drew in that video. These files are hosted on my Google Drive, no restrictions to downloads, easy and secure.
TIER 3 : INITIATE
$8 or more per month

∙ 28 patrons
+ Everything from TIER 1 and TIER 2.

+ Bonus real time videos : Once a week, I'll upload a private bonus video and send you the link. These videos are mostly the real time multiple hour long versions of the time lapse videos, but they can also be commentaries on specific art subjects, critiques, recommendations and much more. These videos are more casual, improvised and unedited than my usual Youtube videos, but I still believe i manage to get some useful knowledge in them!
TIER 4 : SCHOLAR
$25 or more per month

∙ 6 of 6 patrons
+ Everything from TIER 1, TIER2 and TIER 3.
+ Welcome to baston's feedback and conceptualization service! : Do you need in depth feedback on your artwork? Do you have ideas and concepts that need to be developed further? Subscribe to this tier and i'll spend an entire dedicated live stream doing just that, for several hours, every month, for each patron separately. Can't watch the stream live? No problem, i'll send you a private link to the replay of the entire stream so you can watch whenever you'd like. Or if you'd like the feedback to be completely private, let me know and i'll send that video only to you. Any art related problems that you have, i'll try my best to solve them.