"Duna Speaks" ~ Patron Supported Release
Patrons make art happen! Thank you for your support! 
RELEASING THIS ONE FIRST THIS MONTH. (acrylic on stretched canvas)
The 9th painting in the Series of 20 paintings 
(started on Jan. 20, 2016 resumed in May 2016 after knee surgery.)
"Duna Speaks" is based on recent dreams and incidents which are sending out a call for me to remember ancient wisdom. A call so strong, about things I have NEVER heard of, that I actually bombarded Vanessa Couto with a plethora of questions. As always, she was patient, kind, and supportive even though we don't know each other. 
 I will create a Patrons Only Post for my Activity Feed (Included with your subscription)  about THAT asap! 
OF COURSE THERE CAN ONLY BE ONE ORIGINAL
OTHER OPTIONS FOR THE IMAGE IN THIS PAINTING
Select This Title when ordering NoteCards or Post Cards for personal use or add it to aWholeSale Collection for your business.
RELEASE #2 COMING SOON!
(Don't forget, patrons can set a monthly limit at any time.Billing usually happens during the first few days of the month for RELEASES from the previous month.~I.E. Patrons will pay for the May RELEASES at the beginning of June.) 
Pledge $0 or more per month
Everyone
Pledge $0.01 or more per month
Patrons Only
Infusers and Muses
$1 monthly Funds Tea4me. Thanks for infusing the muse! You'll get access to the Patrons-First Activity Feed where I post bloggy updates and ideas.

Includes
Early access to my work
Previews and Early Announcements about Events and Wellness Activities 
Patrons-First Content Feed
Vote on Future Content
Drawn4U
$2 per month helps buy drawing supplies. Thank You! You'll get ONE monthly 8" x 10" Original Line Drawing digitally posted in the Patrons Only Activity Feed with an EZprint pdf version attached PLUS all benefits of the Infusers and Muses tier.  
New Art4U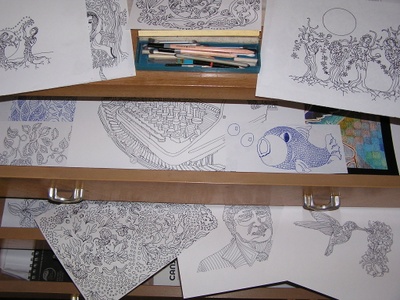 $5 per month  
funds my creative projects. Thank you! Unlock a 30 page collection of e-z print drawings already in the patrons-only activity feed. Then receive
One
NEW
illustration-digitally posted
weekly
in the activity feed and
ONE
monthly
Card
featuring my original art sent within the continental United States directly to the address you provide.  [
Shipping times may vary
.]
Includes
The 30 page printable pdf of 33 original drawings 
Early access to my work
Patrons-First Content Feed
Vote on Future Content
ONE monthly Art Card
One NEW weekly artwork digitally posted for patrons only
Access to all Drawn4U content and Infusers & Muses Content
Creative Wellness Program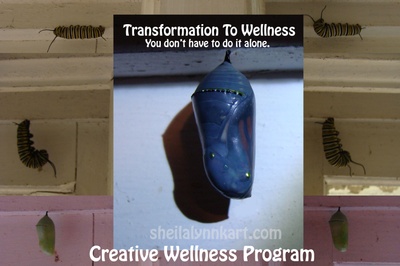 $35 per month
funds Creative Wellness projects at the studio. Thank you! You get
Transformation to Wellness 5 Modules in pdf format
delivered via the activity feed.
Includes
Early access to my work
Patrons-First Content Feed
Five Modules of Creative Wellness Program Content in pdf format
I Stand For Love 2018 Calendar mailed (Continental U.S.)
Links to Creative Wellness Resources and References
Printable Wellness Activities and Worksheets