E3 2018 Thoughts - Part 3 - Other Conferences
 The Ubisoft Conference had a few decent games in it. I'm not a fan of Beyond Good and Evil 2, I've never played the first game, so that didn't catch my interest. Just Dance also appeared but did not peak my interest. But two games from Ubisoft did.  
I really liked the time I spent in Tom Clancy's The Division. I never finished it, but I really enjoyed it. The Division 2 is set in Washington DC and seems to follow on from Ubisoft's formula of "bad games are better with friends." So, although I'm a fan of Tom Clancy's Ghost Recon Wildlands and The Division – but they both play very much the same. Go here, shoot some guys. Come back. Go here. Shoot some guys. Come back. It's repetitive but it's fun to explore Ubisoft's fun worlds with friends. I'm curious to see if The Division 2 will have mission variety, as most of the missions looked the same as the other Ubisoft Tom Clancy games. But watching number fly out of people and health bars deplete is still a boat load of fun – they just become dull and I get sick of them after a while, hence why I never finished them.  
Ubisoft also presented a sick pirate game called Skull and Bones. The gameplay of Skull and Bones looked very similar to the much-loved Naval Combat in Assassins Creed IV: Black Flag – Ubisoft Singapore mentioned that it was one of their biggest inspirations. The game also has a lot of customisation options for your ship, although it does also include microtransactions. As long as its only cosmetic microtransactions, that's ok. Even Fallout 76 has microtransactions. So, I'm looking forward to Skull & Bones.  
There's also a new Assassins Creed set in Greece. Assassins Creed: Odyssey doesn't look as revolutionary from Origins as Origins did with Syndicate. I mean I know it looks similar because Egypt is the other side of the Mediterranean, but everything about it looks pretty much the same. The Bird Drone, the UI, the levels and skill tree – Odyssey is not as revolutionary as Origins.  
I'm also not a Nintendo fan, and so unfortunately, I don't have anything to report about their conference, other then there was a lot of Smash on show, and I didn't watch the Devolver Digital or Square Enix presentations, nor the PC Gaming Show. Nothing from those conferences interested me.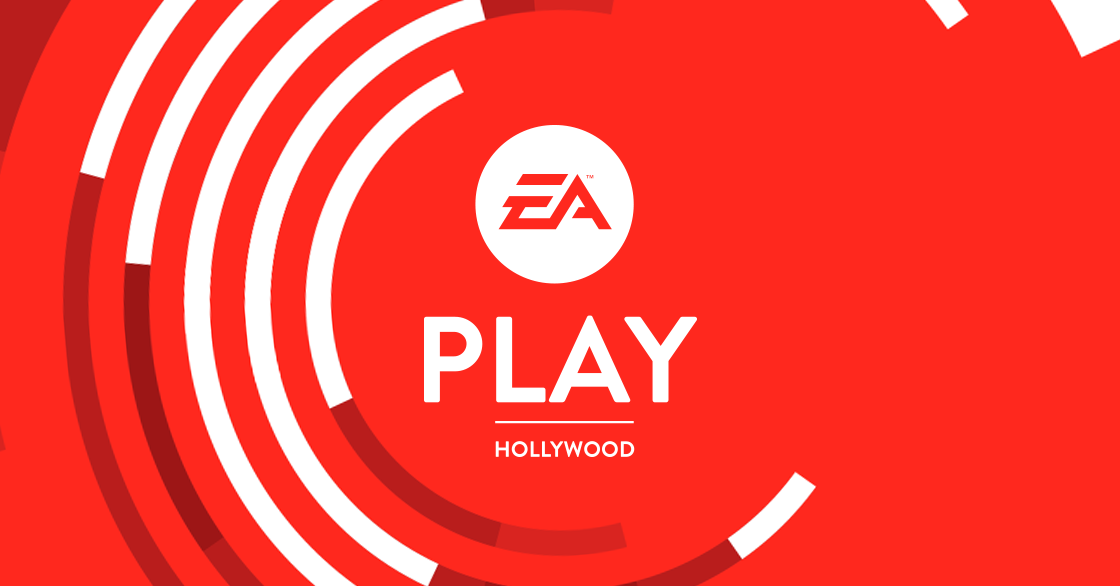 I am massively disappointed with the EA Play event from this years show. It left me with more questions than answers, and more confused and annoyed than excited and hyped. The only thing I liked from the EA Conference was that FIFA now has the Champions League license, after 10 years of Konami dominance. Will PES as a game die? There was also the fact that Madden 19 is coming PC, something I'm very much looking forward to. But there was no mention of the last part of the Journey, or the next installment of Longshot. There were no announced changes to NHL, and I'm very annoyed by how little effort EA put into EA Play.  
They did announce a new tier for Origin Access, a service I feel doesn't give enough value for money currently, so they're going to have to do a lot to convince me to pay more for Origin Access Premium, and they didn't do that at their E3 Show.  
They did also release Unravel 2, a sequel the beautiful yarn indie game they released previously, which now has a coop mode. This was announced and released at their EA Play presentation (EA Play was their playable game show, they also had a conference where they announced their future games).  
There was Sea of Solitude, another indie game in which a young woman named Kay explores an abandoned submerged city, a horrible mobile game named Command and Conquer: Rivals that I will not be touching with a ten-foot barge pole, and Battlefield V, a series which no longer captures my interest as much as it used to, especially after they announced a new Battle Royale Mode (which received a few boos and jeers from the crowd).  
There was also a massive feature presentation of Anthem, the upcoming game from Bioware. Having never played Mass Effect, this is another game that doesn't interest me, but it is something I feel I should mention for the massive amount of support it has. That now has a release date of February 22nd, 2019.