Free email challenges are all the rage these days--I can't seem to stop signing up for them myself! 
If MPD were to offer an email challenge this spring, which of these topics would interest you most?
(A challenge would run approximately 5 days; each day you would receive a new lesson/tutorial via email, with the ultimate goal of helping you to improve your knitting!)
Swatch Master Challenge: swatching tips and tricks to help you get gauge and knit clothes that fit
Basic Shawl Skills Challenge: learn or brush up on the basic skills you need to knit shawls
Son of a Stitch Challenge: learn to fix simple knitting mistakes--without panicking!
Other: if you've got a great idea for a challenge, send me a message!
1 vote total
Pledge $0 or more per month
Everyone
Pledge $0.01 or more per month
Patrons Only
Neighbors
$1 or more per month

∙ 2 patrons
All of my fantastic
Neighbors
get
Your choice of 2 new MediaPeruana Designs indie patterns each year.
Access to the special free pattern library only for Patrons.
Exclusive behind-the-scenes photos, pattern sneak peeks and other content just for patrons
Amigos
$5 or more per month

∙ 4 patrons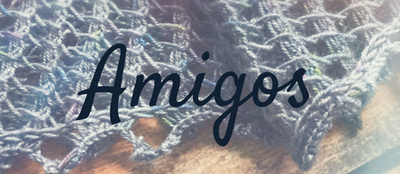 My dearest
Amigos
get access to the Patrons-only free pattern library and exclusive behind-the-scenes photos, pattern sneak peeks and other content, plus:
An indie pattern subscription. Receive every new MediaPeruana Designs indie pattern as soon as its published. 
Behind-the-scenes vlogs. Vlogs just for Patrons will be shared twice each month.
E-course perks. First dibs on e-courses and exclusive pricing.
Entry in a quarterly prize draw. Each quarter, Patrons will be entered to win a free pattern, yarn or other fun prize! 
Best Buds
$8 or more per month

∙ 0 patrons
My very Best Buds get all the "Amigos" level perks,
plus
:
One FREE e-course each calendar year.
2 bonus patterns each year from the MPD back catalog
Early access to sample sales, vlogs, tutorials and other content from MediaPeruana Designs