( énigme ) Black Puzzle Series Exhibition
Connecticut Commission on Equity and Opportunity presents:
( énigme ) Black Puzzle Series by artist Hertz Nazaire honoring Black History Month at Connecticut State Capitol lower level concourse.
February 15th through 28th 2017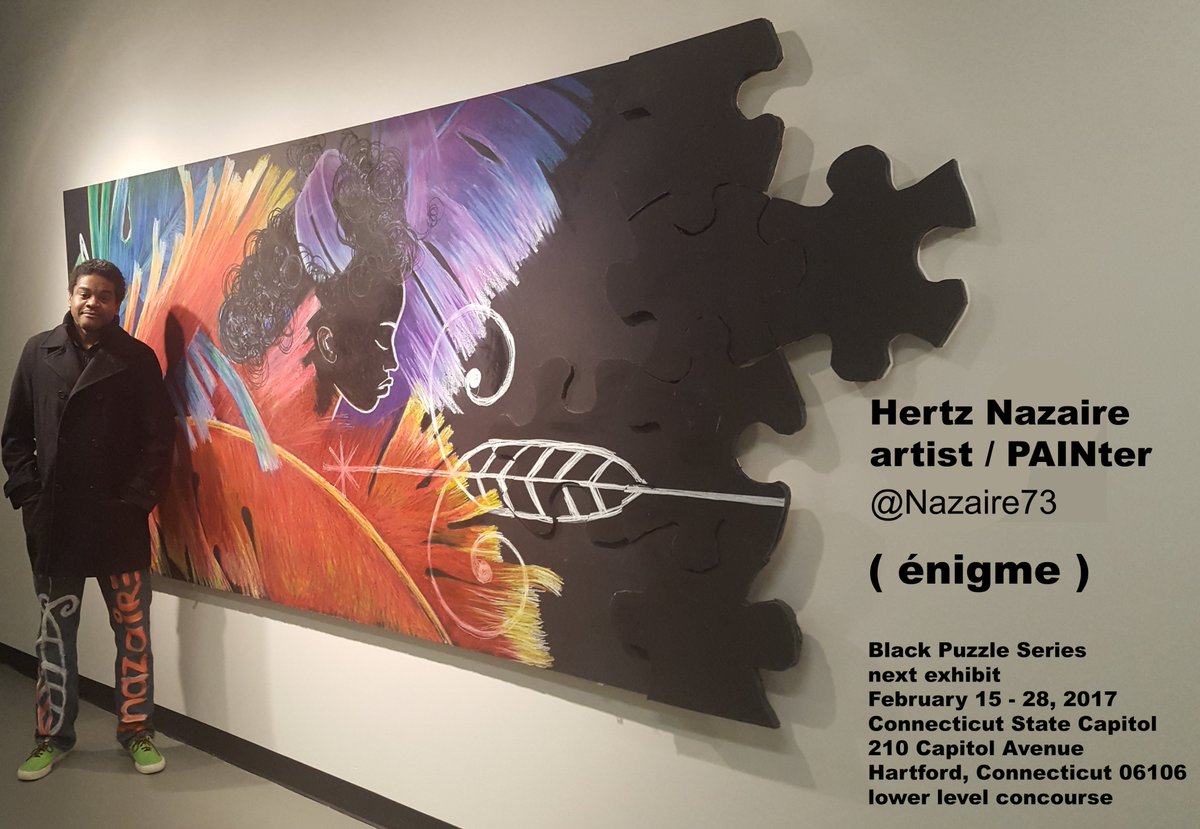 Connecticut State Capitol
210 Capitol Avenue Hartford, Connecticut 06106
Open to the Public, Free NO TICKETS Needed :) but you can become a patron to support the Art creation process.
Facebook Event Page:
https://www.facebook.com/events/570937646364284/
Hope to see you there!
@nazaire73
You Know I will sneak in some new Sickle Cell Awareness Art :)