Finally the shirts are here!!
Happy 4th of July!! To celebrate I have finally released the much anticipated I-F Warrior shirts For all those Tier 3 and Up you can get the shirt at a 15% discount just message me here on Patreon and I will give you your unique discount code. Get them while they last!
https://teespring.com/fledgefitness?tsmac=store&tsmic=fledge-fitness#pid=46&cid=2740&sid=front
Pledge $0 or more per month
Everyone
Pledge $0.01 or more per month
Patrons Only
Entry level Warrior
$3 or more per month

∙ 17 patrons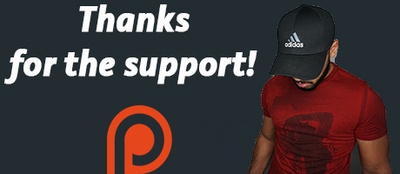 Supporting Edward V to create more content and name shown at the end of every video on youtube
IF Pride
$6 or more per month

∙ 21 patrons
Here you will get everything from Tier 1 as well as access to me! Ask me any question on a post or message and I will respond within 48 hours! Questions are unlimited! Thanks for your support
IF Champion
$12 or more per month

∙ 11 patrons
Everything from tier 1 & 2 plus 15% off every fledge fitness product and exclusive access to pre release products!
IF WARRIOR
$50 or more per month

∙ 1 of 23 patrons
At this level not only do you get everything from Tier 1,2, and 3, you also get an unprecedented 1 on 1  personal skype call by me Edward V every month! Ask me anything! I am here to help (As well as free exclusive gear once it becomes available) Only 23 Patrons can participate!