Finished Fairy Frog Princes photoshoot
I 'just' realized that I didn't post pics of my Fairy Frog Princes after I finished them...oops!!!
So, here we go!! I'll start with pics of the 2nd Fairy Frog... He's such a little cutey!!
(Here's the work-in-progress post on these Froggy Princes:  https://www.patreon.com/posts/5746807 )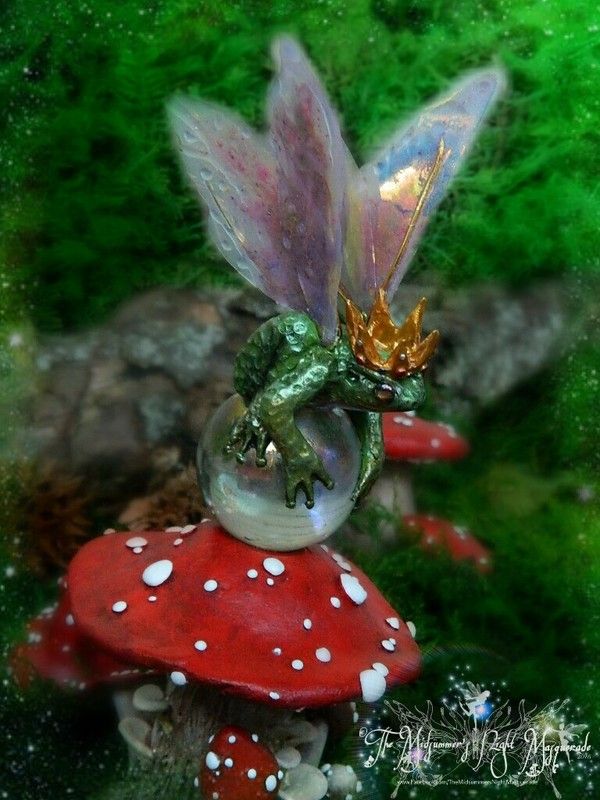 I'm not sure if I have any before pics of these wings, but they started out as 2 single wings...and I wasn't thrilled with their shape, to be honest. But then, inspiration hit again, and I got the idea to simply trim them down to a better shape and size, which turned into 4 smaller wings...MUCH better!!
Sadly, it's not terribly visible in most pics, but this little green-guy has got a little bit of pearly iridescent green shimmer over his skin, I feel like that really brought out more of the depth in the texturing I did on his skin. I really like the effect since, even though green is a regular color for certain species of frogs, I still wasn't sure how much I liked this particular shade on him.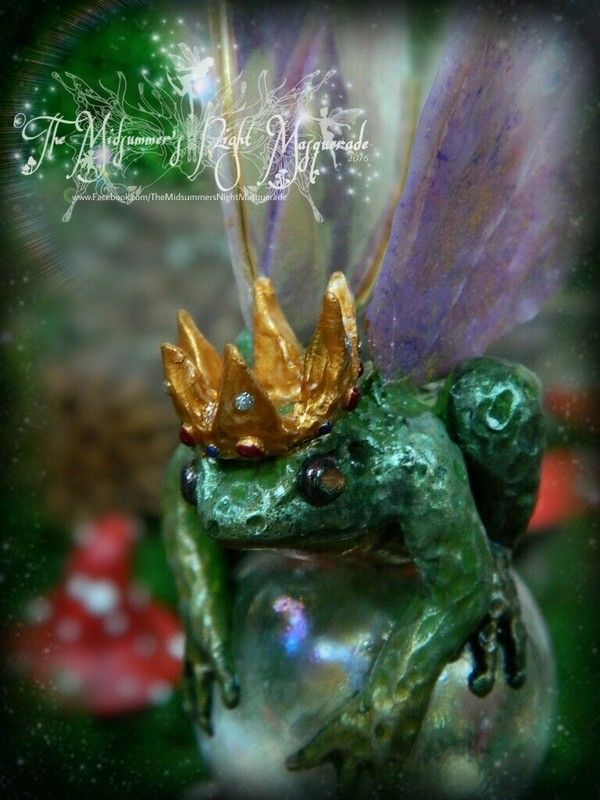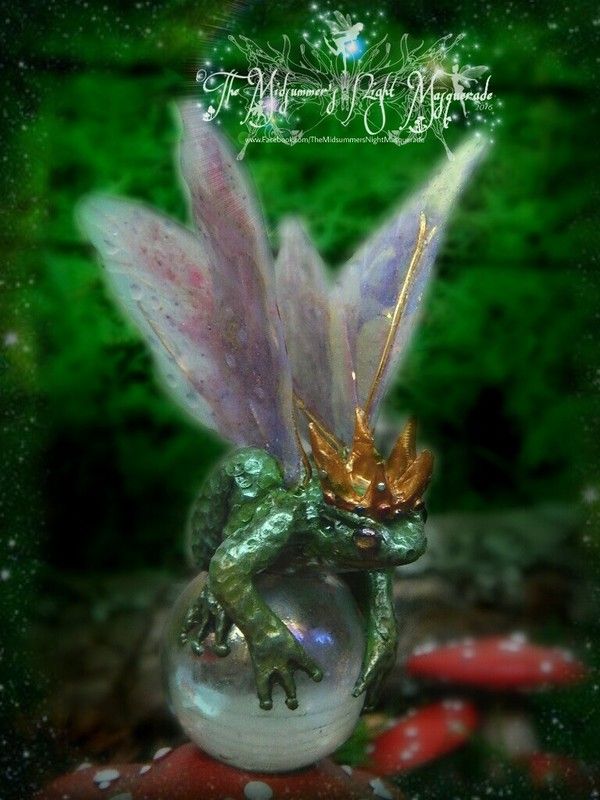 And this mushroom base...well, it's the biggest mushroom I've created so far and I really love the addition of the little mushrooms around the base, but when I started this, I don't believe I had a bubble-riding Fairy Frog Prince in mind as the topper, lol!! But it worked out great!!!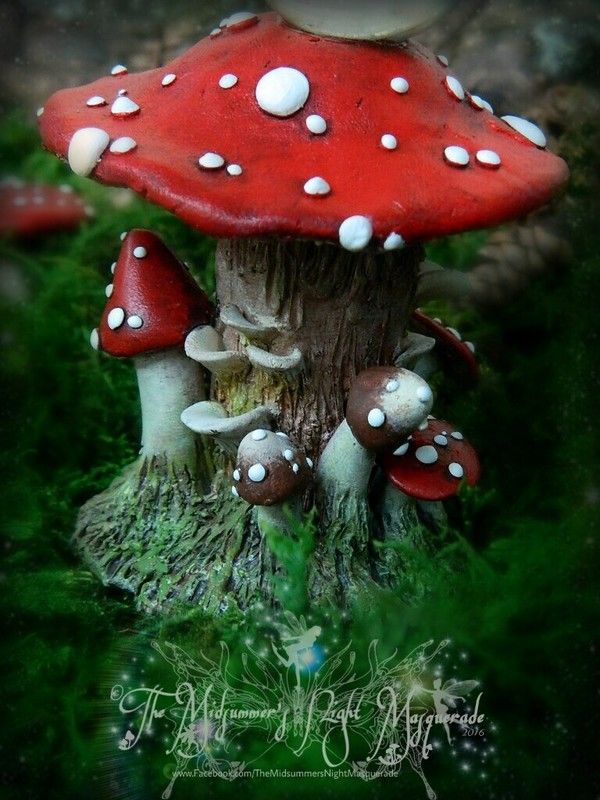 Next up, the 3rd Fairy Frog Prince...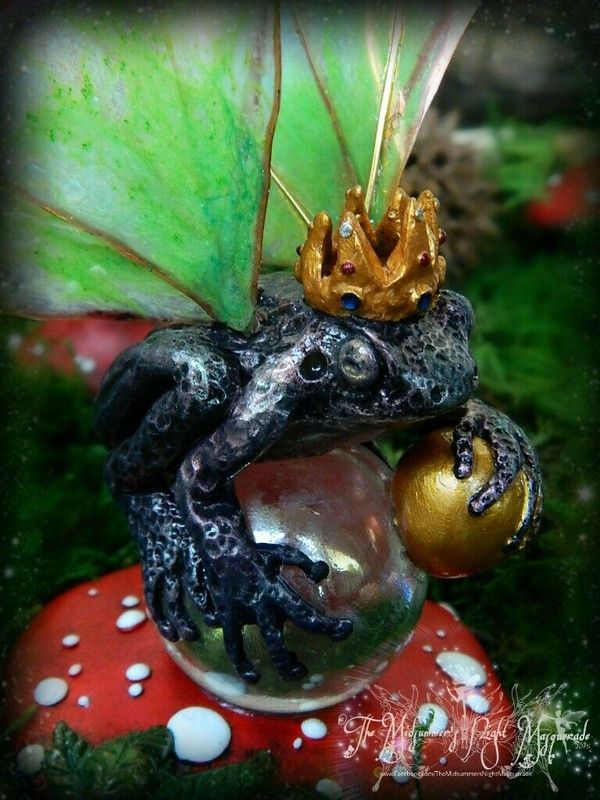 This guy is larger and, I have to admit, he's my favorite.  I was a little hesitant to do the blackened bronze coloring, since I had already done that on my little Fairy Frog on my Faery Lantern, but I really liked the effect and it worked out great, afterall. And the large green Luna Moth wings really added a great pop of color to him, too.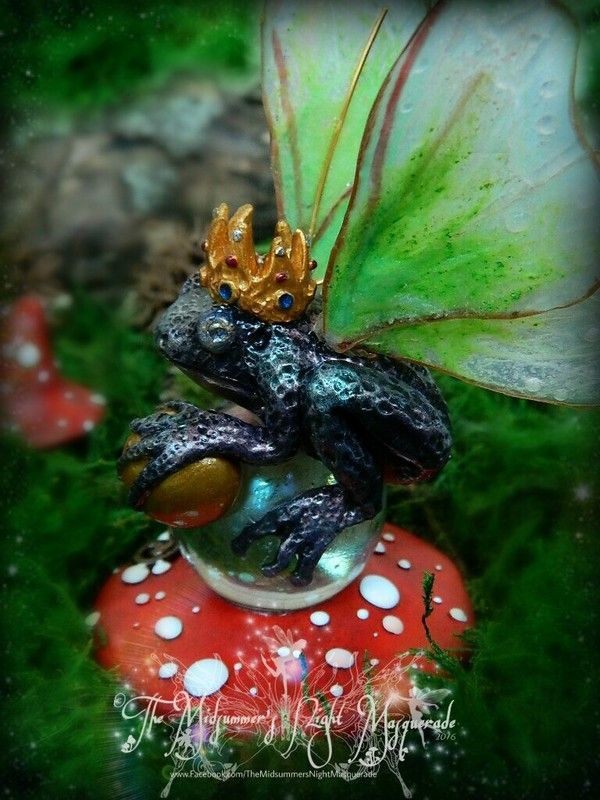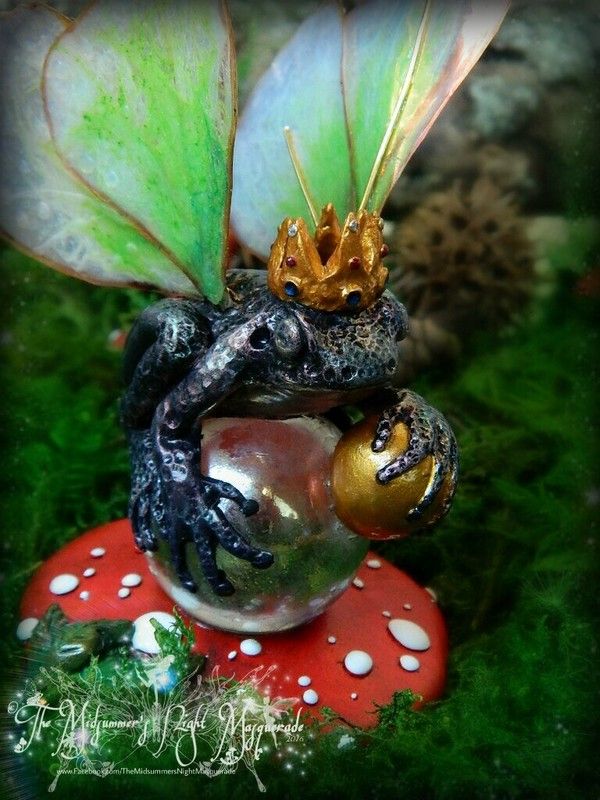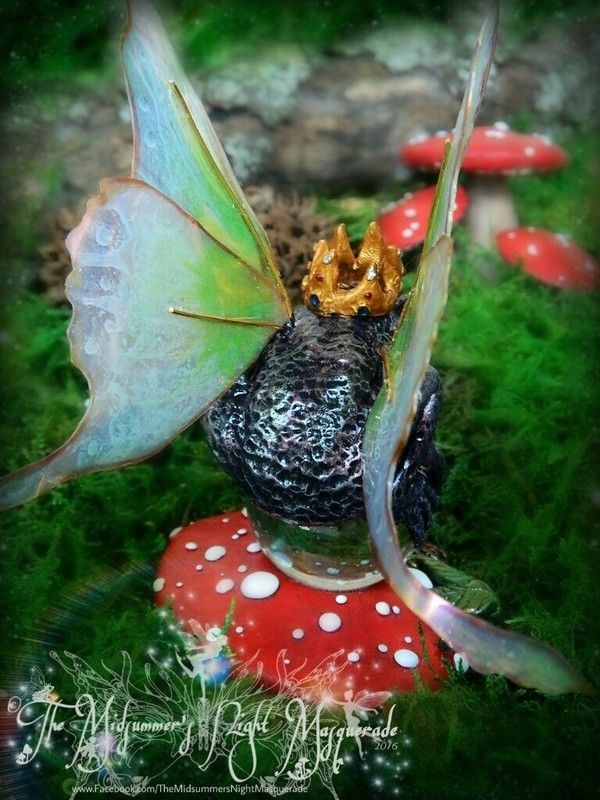 I have an idea or 2 of how, but not the means at the moment, but I need to get a good evening or night shot of this little guy lit up on his LED, color-changing, light-base. I love how it lights up the (glass marble) bubble he's seated on.
I had debated on making another large mushroom base for him at the time, but I was running low on clay and then when I was hit with inspiration with the LED light-up base, the large mushroom base wasn't very realistic. The small, flat, toadstool base was perfect for him. I still feel like he could use some more height, but it's really not a big deal, the wings add a lot of colorful interest and height as it is. :D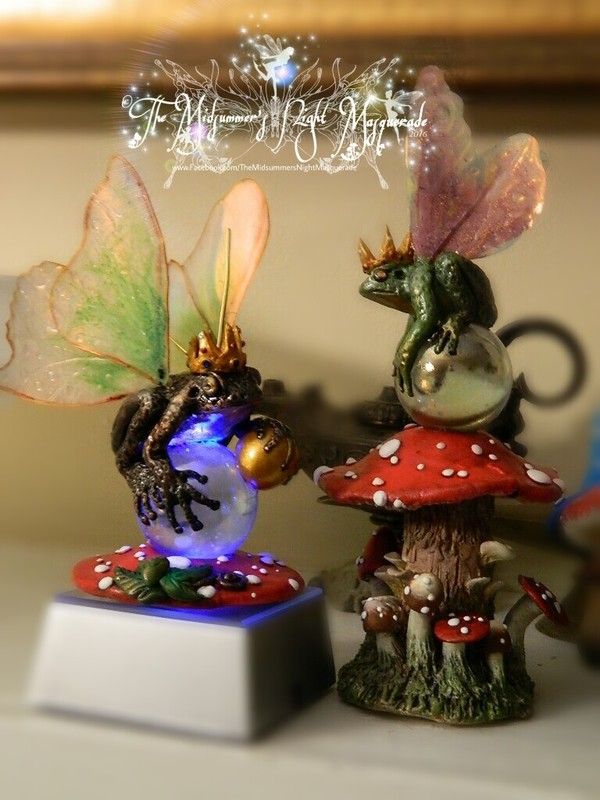 I love doing this moss and mushrooms backdrops for my creations. Really helps to put them into a more Fantasy/Whimsical setting for the viewer and, I also feel, helps them to stand out a bit from their surroundings.
Tell me what you think! :)