First All-Patron Chat Day Round-up!
Wow, yesterday was awesome! I can't even! We got lots of visitors throughout the day... I got to meet new people and chat with people I haven't seen in ages! <3 And it went on... pretty much all day (and past when I went to bed), from about 9 AM EST until 1 in the morning! Our Q&A sessions never developed into full Q&A sessions though I did field a couple of questions when they cropped up. Most of the day we spent chatting about random things. I took everyone to breakfast with me (including photos of the redonkulous breakfast at this place where apparently all people are expected to be giants with appetites to match). 
We also went out for lunch and coffee during which I took art prompts to keep busy (this resulted in three pages of anthropomorphic bookshelves interacting with the folks in the chat... some of whom drew back, which was awesome).  "Why be human" up there is from this art session, in which I failed at drawing selkies because I don't see why anyone who could become a seal would want to be anything else. >.> 
Later I unboxed a ginormous order of chocolate, with photos. Evidence:
There were lots more photos, but this was the first of them. >.>  
I even dug up some ancient Pelted artwork to share when we were talking about our favorite TV shows and Star Trek came up, and I felt compelled to go into the roots of teenage-me's themes for the Peltedverse. 
Conversation topics ranged from favorite books to language to parenting/fertility issues to creative business marketing to job stuff to wondering what it would be like to have four arms. We talked about furry fandom (and anime fandom and how it's evolved), and traveling and where we grew up and where we've moved and fire lizards and rabbit dragons and FOOD and recipes. And a lot of other stuff in between. We laughed a lot. We consoled one another when appropriate. We explained and questioned things. It was epic. You all continue to be the best fans ever.
Obviously, then, I am calling "all patron" chat day a success! And I'm hoping that we push past this Patreon goal we're on (we're almost there! 97% done!) because the next goal is "add more chat days" and I'd love to do this more often. Which is my cue to talk up the grant fund! If you'd like to join the Patreon and are short on cash, we have you covered! The grant fund will send you $12 for a year's subscription. You use it to join. (I still get paid! So if you're worried about that, you don't have to be!) The grant fund was spontaneously created by my existing fans as a way of giving back to each other, because we have a history of helping one another out. Please take advantage of it to join the community if you want to. You get cool stuff. I get grocery money. The grant maintainers get the warm fuzzies of having helped people out. Everyone wins!
Go here to apply:https://www.patreon.com/posts/7669534
Advertisement over. *nods*
Anyway, next month we will do it again! And keep an eye on that goal marker... we are only 3% off from adding more chat days! Twenty more dollar-a-month people would do it. :)
Pledge $0 or more per month
Everyone
Pledge $0.01 or more per month
Patrons Only
Change in the Tip Jar!
Want to just toss me some change? Here's the tip jar level! Y'all have access to my weekday lunch bags! Plus, my monthly progress post, and occasional news. 
A Cup of Coffee!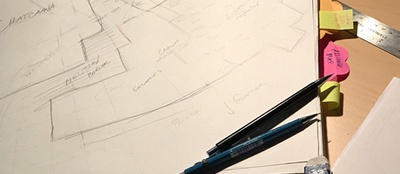 Once a month, you're buying me a cup of coffee at a fancy coffee shop! Thank you! I draw a lot in coffee shops! And you get to come with me, because at this level, y'all have access to the persistent chat channel, JaguarHolt. Come talk with me and other fans as I work!  You also get sneak peeks, freebies, coloring sheets, worldbuilding info, sales and business talk, and sketches as I do them!
A Significant Bill!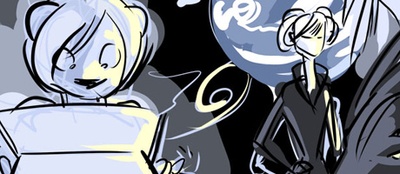 Super patrons, you're paying a bill with this tier: phone, or groceries. Thank you so much! In addition to the locked Patreon goodies, you'll be floating a lot of people who can't afford to participate otherwise. You are a pillar of the jaguar community. *salutes*