FLICK TRIP - THE AVENGERS Blu-ray!
Pledge $0 or more per month
Everyone
Pledge $0.01 or more per month
Patrons Only
PATREON ONLY VIDEOS & MORE!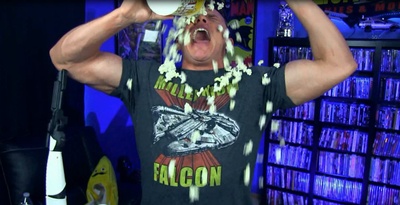 You get access to my EXCLUSIVE PATREON ONLY feed! 
The feed will include videos, pictures and posts I create for Patreon only! Patreon only videos will feature v-logs, random stories and I'll take your suggestions on video topics. 
ASK ME ANYTHING! EXCLUSIVE Q&A'S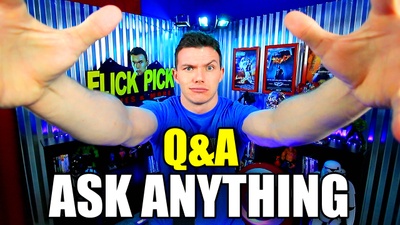 This perk also includes all previous perks and rewards.
Ask Me Anything you want! You can submit questions every month for PATREON EXCLUSIVE Q&A videos! 
I guarantee to answer all of your questions on video, ask as many questions as you want! I can give advice or we can talk about movies, YouTube & life.  
LISTEN TO MY PODCAST & MOVIE COMMENTARY!
This perk also includes all previous perks and rewards.
Listen to my bi-weekly podcast that will be EXCLUSIVELY on Patreon! The Flick Everything podcast is co-hosted by fellow YouTuber Chris Stuckmann. We will talk about the world of movies, life and much more! You will also get to vote on various topics to be discussed during the podcast episodes. 
Grab some popcorn for movie audio commentary tracks! I will give my commentary for old and new flicks! I may give my thoughts solo or with occasional co-hosts. I will also take your votes on which movie you want me to watch. 
SHOUT-OUT TO YOU ON MY YOUTUBE CHANNEL!
This perk also includes all previous perks and rewards.
I will give you a personalized in-video shout-out on my
YouTube channel! I can mention your name, YouTube channel or whatever you want in an upcoming video on the YouTube.com/JohnFlickinger channel (please keep the request within reason, nothing too weird please). 
After your first month of being a Patreon supporter I will send you a message about your shout-out. If you continue to pledge to this tier, you will always receive a new monthly shout-out from me on YouTube!