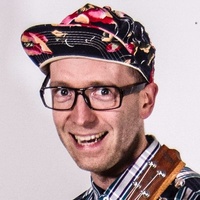 I think I originally intended to play with some guitar in the mix today but got sidetracked almost immediately when I starting playing with a scale of fourths where everything is uplifting and magical. The electribe makes it very easy to play in keys that I don't normally use. I offset the snare by one step when I recorded the original melody and then set it back again to get a different swing to things as well - I need to remember to do this more often.
I have to say I love being able to use motion recording on the monologue because even if I'm playing the notes externally I can still get things like the cutoff swell running on the side independently and usually with more intention than an LFO might provide.
Going to try to remember to play with guitar next time...