Pledge $0.01 or more per month
Patrons Only
a cup of black coffee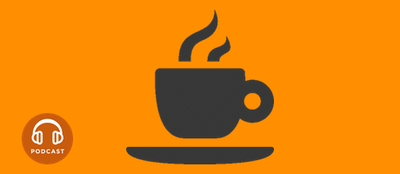 Help me get started with my morning-joe and you'll get early access to Leeland Artra author at large vlog & podcast. Plus, patron only access to scans and pics of interesting things mentioned.
A shot of espresso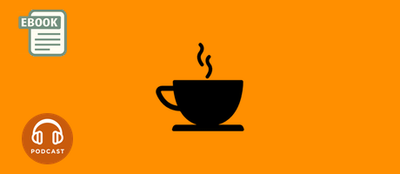 Give me a shot of that dark java magic juice and I'll hand over access to crazy content, scenes I tossed, plans foiled by my own characters, and other nifty nonsense. Wait, there's more, I'll provide download links to digital high-res images like covers. Plus all previous rewards.
Cafe cortados
Oh this is getting tasty! You deserve download links to all new ebooks. And Scans of my research notebooks for insights into backstories, physics, and  world-building!
Dark roasted Americano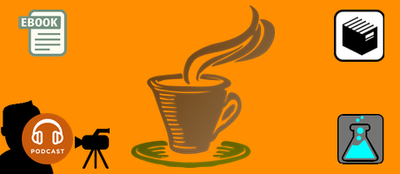 My daily beverage. I need as many of these hot tasty beverages as I can get in a month. At this level I'll let you in on the suggestion box posts for planning new vlogs and podcasts. Everyone at this level get to participate in my quarterly live chat. Got questions? Why not ask in person? (plus all previous rewards)
Americano with Irish Cream
This oh so wonderful hot tasty will win my heart every time.  Everyone at this level will get all the previous rewards plus signed copies of new books (shipping to continental US included, other destinations will require postage).
Words cannot express how wonderful you are. You have my utmost thanks for your patronage. 
Peppermint Mocha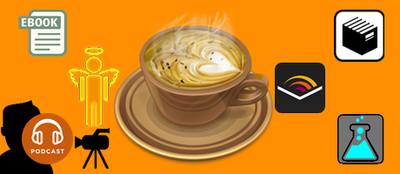 For this 2000 calorie goddess of hot tasty beverages I can only say:
   You are an angel of patrons!
   There is no measure  of my gratitude for your generosity.

Your VIP treatment includes all prior level rewards and:
Invitations to my monthly tasty beverage and cakes live conference chat.
Prerelease access to all new books and stories.
"Patron Angel 1st Edition Bonus"