This is a monotype, which is a form of printmaking.  They are single, one-off pieces even though they fall under the category of 'print'.
Approximately 5" x 5"
$25
PP (patron-price): $15
Pledge $0 or more per month
Everyone
Pledge $0.01 or more per month
Patrons Only
Padawan
Access to a feed of patron-only content (this would be current series, 100% of my daily drawings, and a few special highlighted works.
Connect with other patrons
Hero of Men. And Women. Men and Women.
Access to all content (including tutorial videos) 
All drawings will be available at high-resolution to download. 
Entered into a monthly drawing where I will choose a few patrons to send one pen & ink sketch from the current series of characters and work.
Plus all previous rewards.
Dragonborn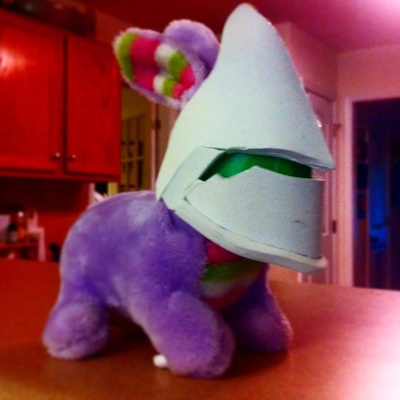 Patrons can email me an idea or subject to include in one of my daily drawings.  
When I incorporate your idea (which I can pretty much guarantee), I will mail you a unique, hand-drawn version (not a copy).
Plus all previous rewards (hi-rez downloads, included in monthly selection to receive a drawing)
Guardian (of the galaxy)
Patrons are able to request commissioned work at a discounted cost. The cost would be depending on size, medium, complexity and timeline.   (I need to keep up with all of the patron work, too!) 
Example:
Average cost for a commissioned 20" x 24" oil painting: $750
Patron cost: $400
Patrons will receive a package every three months that will include various sketches and printmaking work.
Plus all previous rewards  (hi-rez downloads, included in monthly selection to receive a drawing, sending an idea to receive an extra sketch!)