GROSSLY SIMPLIFIED POINTERS
There's always that player (you know who you are) who looks for the "Cliff Notes" version of tips and advice. So here are the
TOP 7 Pointers
that will help you survive Sniper Arena:
1. When you start a battle, double click on health booster 
2. Keep the kill streak going at all cost 
3. Find ways to move faster with more accuracy 
4. Upgrade rifle scope and trigger first 
5. Memorize the limited spots that targets appear 
6. Shoot before being shot, because armor doesn't matter at first 
7. Read, reread and reread again the Game Guides on SniperHQ
Want to know how these work in more detail? To unlock all the tips and tricks, BECOME A PATRON TODAY.
Pledge $0 or more per month
Everyone
Pledge $0.01 or more per month
Patrons Only
PATRON SAINT OF SNIPERS
St. Sebastian would be proud.
You see value in this community and want to help support it. You are very generous that way! 
(No rewards except my deepest gratitude)
FRONT LINE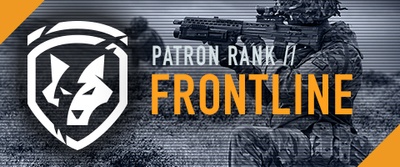 Discounted option for the first 100 members, the cannon fodder, the lucky few who volunteered for the front line.
(same rewards as the SNIPER ELITE)
SNIPER ELITE
Go from a boot-camp RECRUIT to an elite PHANTOM killing machine!
Benefits include: 
+ INSTANT ACCESS
+ Content available 24/7
+ Articles from your FAQ
+ Quarterly promotions (TBD)
COMMANDER
Tackle the challenge of SQUAD COMMANDER and whip those recruits into shape.
SNIPER ELITE Benefits plus:
+ Advanced game techniques
+ Resources to manage squad
+ Tips on avoiding drama
+ Early access to new content
+ Exclusive Discord access
+ Name listed on Patrons Page
+ Higher Level Gifts (TBD)
MILITIA ELITE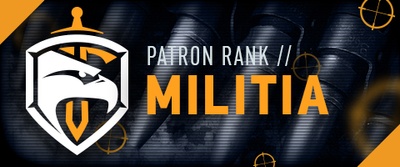 If you want to raise your own army and train them into a military force to be reckoned with, this is for you.
All the COMMANDER benefits, plus:
+ Custom setup of Squad or Alliance Discord server
+ Custom Squad or Alliance logo
+ Bragging rights that you're the BOSS