Here's a photo that my first and closest musical partner, ginzu333, took in Osaka while recording his new guest verses for my imminently forthcoming album with Ambition. We started making beats and rhyming on 4-track tapes together in 1996! He mostly plays drums in rock bands now (and is a engineer raises a family in Japan), but i feel so fortunate when i can squeeze some hip-hop out of him. You can study some of his sporadic output from over the years at his SoundCloud so as to get some sense of what he'll bring to the table!
https://soundcloud.com/user-167779420/sets/rap-traxx-1
The song featuring him is called "S. Morganstern" and it's a bummer! Heyo!!
Pledge $0 or more per month
Everyone
Pledge $0.01 or more per month
Patrons Only
Patreotism
$1 or more per month

∙ 8 patrons
For $1, you are supporting me in everything that I give away, & giving me the resources to do the things that help me but don't immediately pay for themselves.
This includes:
• free music
• Spotify/Play/YouTube playlists
• the wit, insight, & umbrage of my twitter
• updates on what I & all my cooler friends are doing

You can have everything that this tier gets you without pledging, except for the sure and solemn knowing that I would die without your help.
Oh plus the occasional secret bonus I guess who knows??? Only the $1 Patreots.
Impatience Is A Virtue
$3 or more per month

∙ 9 patrons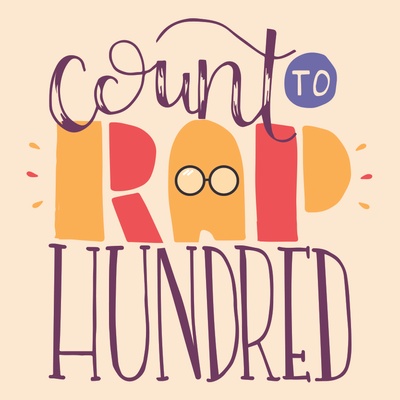 Same smug satisfaction as Patreotism, but also you don't have to wait for the monthly release date to hear each of my Rap Hundreds singles!
You will get a download the same day I receive my final mix, even if the cover art isn't ready!
That could mean several in a month for the same three bucks.  You might even hear a few that get bumped or replaced, and become Digital Collectors' Items!  That would be weird!
I'll Columbia House You
$5 or more per month

∙ 6 patrons
You'll get a physical copy of anything I release during the time that you're supporting me at that level.
as soon as your first month's pledge clears, i'll start you off with one of any CD, tape, or zine I've previously released (and still have)!  Then when the next album or EP or zine thing or single rolls around, it's headed to you like a ROCKET.
Even if a label puts it out and can't afford to give me a bunch of free copies for this purpose, I will walk to the STORE in a SNOW STORM and I will BUY you a copy and have the CONFUSED STORE CLERK autograph it for you!  And mail it to your house!  HAPPILY.
He distinctly said, "To lathe."
$15 or more per month

∙ 9 patrons
An extremely, EXCRUCIATINGLY limited 7" lathe-cut vinyl record of the monthly song, mailed to your home. God I envy you.  Am I even making money at this point? Not much. What a terrible decision!
This reward will be mailed out bimonthly*, because 
(a) there's room for two songs on a double-sided disc, and because otherwise the shipping costs would kill us both, and 
(b) let's be honest - if I sent you this EVERY month, your house would quickly qualify for its own episode of Hoarders, and I don't want to get my big break on TV by being the reason a whole bunch of cool rap nerds are on Hoarders next year.
*not in the sense of "twice a month," but in the sense of "once every two months and I'm bi."
Shame Spiral
$500 or more per month

∙ 0 of 100 patrons
Every single other thing, plus the sure knowledge that you know that I will be CRUSHED with guilt and a sense that I can't make it on my own so I need charity and pity to keep me afloat.  I won't be able to look you in the eye, ever again.
True Patreot Love
$1,000 or more per month

∙ 0 patrons
No rewards.
No music, no merch, no nothing.
You give me your social media contacts and I block you on everything. As far as you're concerned, it's like I was never born.
You'll never think of me again.
Finally... blissful release.