Handsculpted tree trunk tool holder
Apparently I'm behind on posting my finished photos from my work-in-progress posts... Eep!!! 
(Here is the WIP post on this tool holder: https://www.patreon.com/posts/5729031 )
I'm really proud over how well this tool holder turned out!! It's so..well, enchanting, I think. I struggled over the colors for the various mushrooms, but in the end I decided I mainly wanted a somewhat realistic feel with a hint of magic.  I can't help myself, red mushrooms with white spots always look 'magical' to me. 😊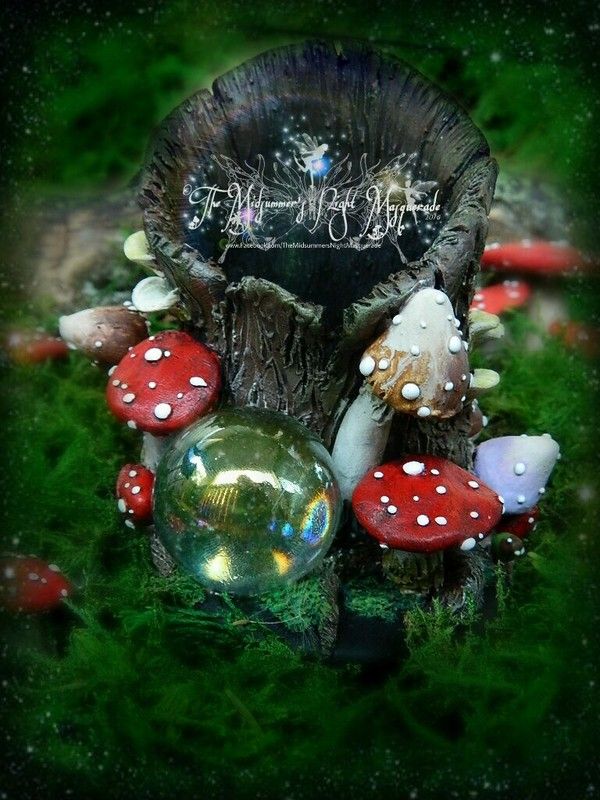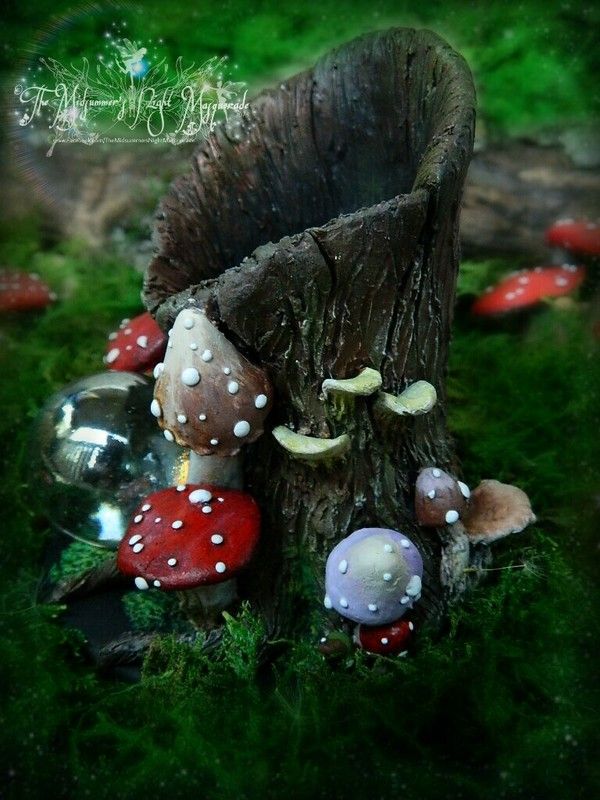 I do wish I had made it larger, but surpringly it holds a good number of clay tools and paint brushes.
(More than this, actually!!)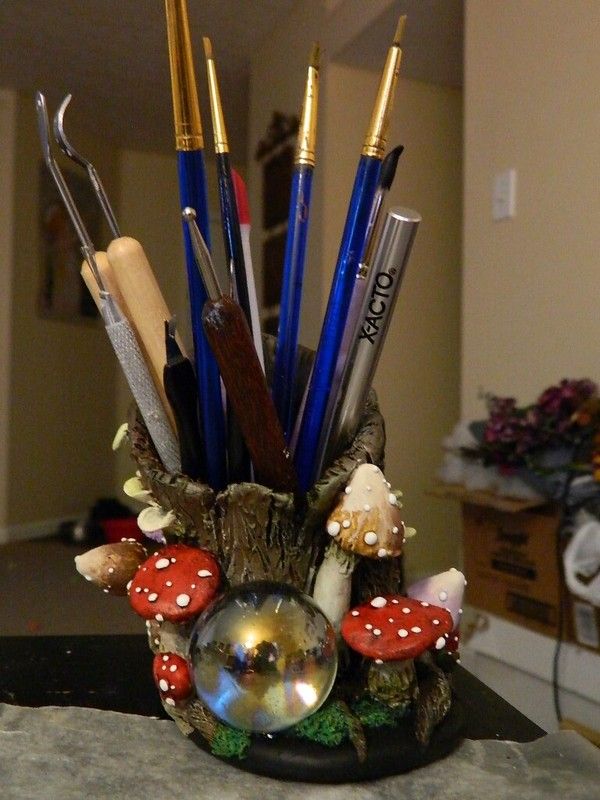 This was my first ever go at a tree effect, especially the bark. I learned some things to do differently next time around...but overall, I think it looks pretty good!    I really love the little gnarled exposed roots with bits of moss and small mushrooms nestled in there.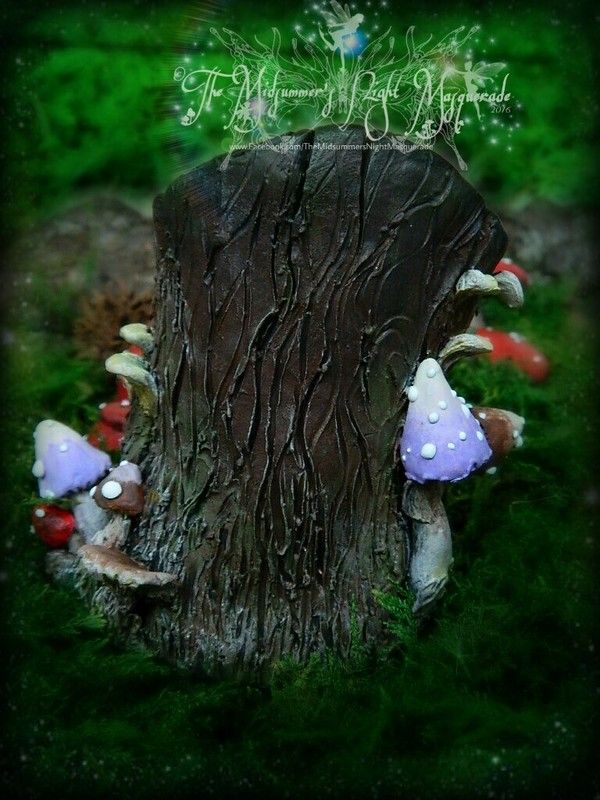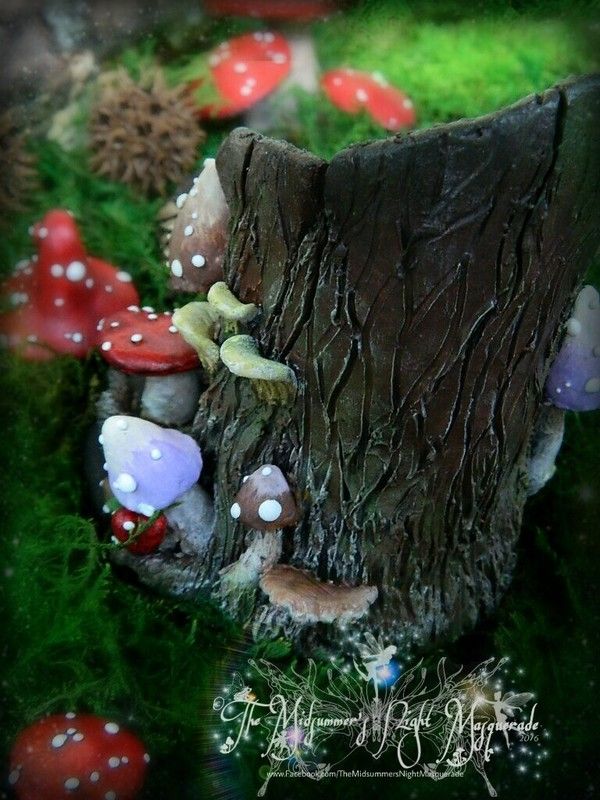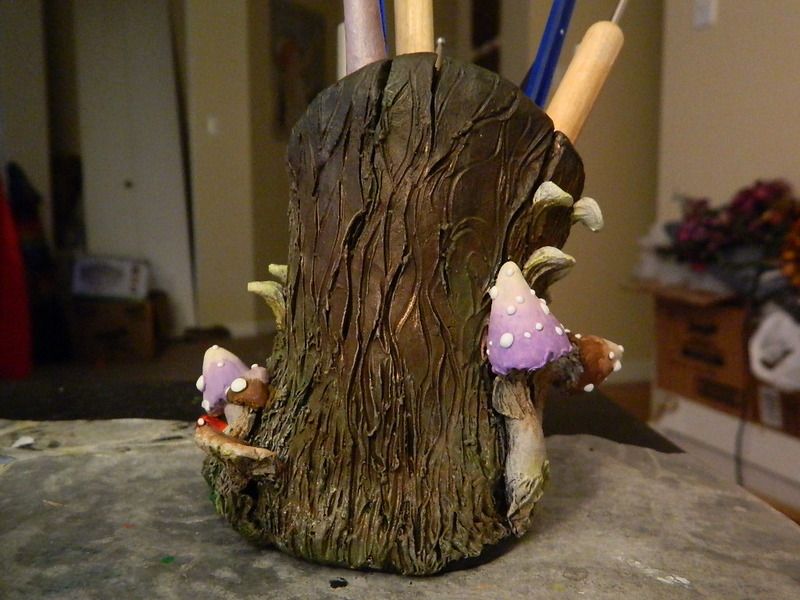 (Indoor lighting photo...shows off the colors better.)
I didn't have any particular 'reason' or 'story' behind the glass marble nestled into base, it just looks good there. :) Maybe a Wishing Ball!!
I'm glad I went with the black Premo clay base, I think it looks really good and sharp with the brown of the twisted tree roots and the different shades of green from the moss and the bright spots of red from the mushrooms, against it.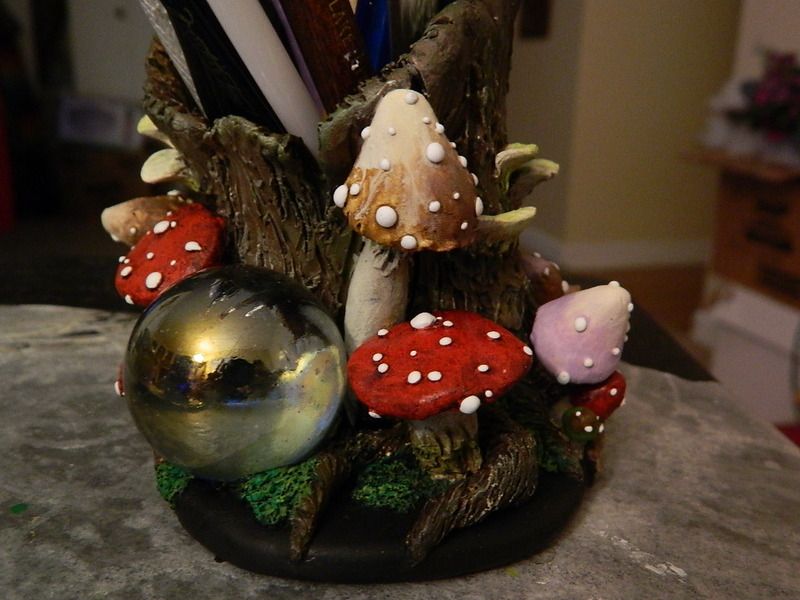 -And, I was really happy with this little 'kinda accidental' paint effect I created on the tall brown mushroom in the front there. It reminds me of some of the neat glazed effects you see on some kiln-fired pottery. Once I noticed the effect beginning, I just helped it along. 😀

I started off painting the whole tree trunk black with the thought of doing a wash of brown and other shades over it so the black shows through in the cracks and crevices....for the most part that worked and I really like the effect.
-I actually started with a metallic coppery/bronze look dry brushed over the black...but ended up not really caring for that, so then I went back over with different brown shades, some greens and a matte light-tan, some more black, and repeat. LOTS of layers, but SOO worth it!!    
It was REALLY difficult getting into all the little crevices between the tree's roots and the mushrooms, but I made it work...there was a lot of going back and repainting places involved, though.  
I later removed the glass marble to better paint everything and then used E6000 to glue it back into place.

I'm kinda thinking of doing another one at some point...but, we'll see.
This project was a mix of a couple different polymer clays....   The base is black Premo and the tree is Original Sculpey...I think the mushrooms might be white Premo...can't recall at the moment, though.
Let me know what you think!! :)
Thank you! :D