Reader's Choice
$3 or more per month

∙ 9 patrons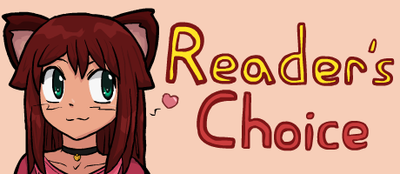 Bonus art and exclusive comics
only for Patrons, also:
HD versions of the monthly thank you art.
Access to the few concept art I do.
Access to the rc-rawr-nomad channel in Discord.
Halfway through an Episode, you can (through a poll) vote on what the next Episode's going to be!
See the sketch, lineart, and flats of the next page while it's being made. In other words, you'll be a couple of hours ahead before the next page is completed!
Per-panel previews. I'll post every panel in the rc-rawr-nomad channel after I'm done sketching them. I post them there so this Patreon page doesn't get flooded with these previews.
You can put a link to your website to the Patrons page. Just message me the link! 
If logged-in, remove ads in the left sidebar and comment section ads. Also removes all Comic Rocket banners. 
Plus all previous rewards
I might possibly maybe say "hey"