Hawkins: QinetiQ's Fake News Of Mueller's Amerithrax SPIT—Maxar's Con Air Kaya Sherman Hit—McVicar's Bridge of Pride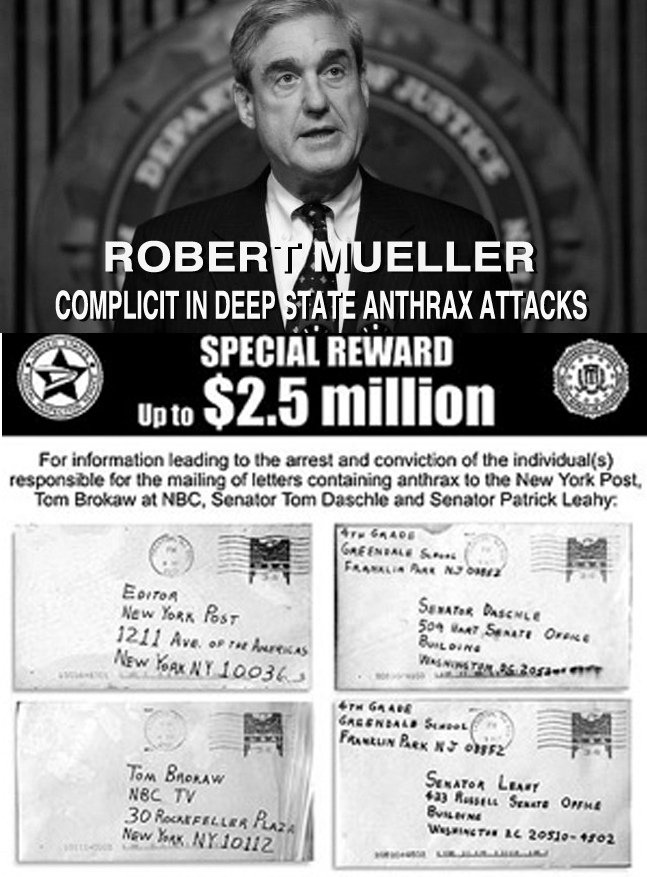 David "Sherlock" Hawkins believes that the UK MOD and DOJ Pride associates of Nicholas Soames and Robert Mueller structured the QinetiQ privatisation in June 2001 to, inter alia, inject fake news of contract hits—e.g. the media and Senate targets for the post 9/11 'Amerithrax' letters and the late Barry and Honey Sherman in Toronto in December 2017—where Maxar Technologies (formerly Macdonald Dettwiler & Associates Ltd.) is allegedly using a Serco Patented Imperial Trust (SPIT) to reward Con Air hit teams with carbon credits based on final body counts and the weight of carbon saved as calculated with Kaya AI algorithms embedded in the federal bridge certification authority (FBCA) network. 
Hawkins believes the Kaya killers will be identified with an online 'discovery' process  where he and talk-show host Jason Goodman and listeners test the theory that targets suffer wrongful deaths from the negligent, reckless, wilful or fraudulent use of patents in the custody of 'deviant' insiders selected  by N M Rothschild & Sons Ltd., investment banker for Serco, QinetiQ, QE II and U.S. President Donald Trump. 
Using his Malipod™ (ref.) virtual patent-profiling machine to reverse engineer fake news and bogus CSI at the Amerithrax and Sherman crime sites, Hawkins has begun to identify the ad-hoc patent custodians of QinetiQ North America Inc.'s "Social engineering protection appliance US9123027B2"  and other patents which support fake news injects and media plays at HVT and/or mass-casualty events. 
Hawkins has identified Nicholas Soames, the former UK Minister of Defence in the John Major government (1994-1997), Maxar Technologies' (CIA) director Joanne Isham and the CAI Private Equity Group's Tracey McVicar as the most likely custodians of patents (see below) needed to sustain public trust in bogus CSI and maintain the fictions of the Osama Bin Laden Amerithrax attacks of 9/11 and a murder suicide at the home of the sadistically-strangled Shermans in Toronto in December 2017 ..
· Apple's "Graphical user interface providing consistent behavior for the dragging and dropping of content objects [targets?] Priority date 1995-08-07 …. 2003-03-18 US6535230B1 Grant";
· Jerome Lemelson's "Prisoner [Con Air] tracking and warning system and corresponding methods 2000-04-25 US6054928A Grant";
·  Jerome Lemelson's "Friend or foe detection system and method and expert system military action advisory system and method Priority date 1999-01-13…2001-03-13 US6201495B1 Grant";
· Lee Amaiti's (Original Assignee CFPH LLC) "Methods and systems for combining securities and carbon credits [to neutralize carbon footprints] 2014-05-20 US8732058B2 Grant";
· Motorola [Maxar] Solutions Inc's "Key management methods for secure communication systems Priority date 1999-08-31 Family: EP (1)DE (1)ES (1)WO (1) 2004-08-18 EP1214811B1Grant";
· Howard Lutnick's "Real-time interactive wagering on event outcomes Priority date  2003-04-10 … 2016-08-02 US9406196B2 Grant"; 
· Kim Rossmo's "Expert system method of performing crime site analysis Priority date 1996-10-11 … 1998-07-14 US5781704A Grant … 2002-07-16 US5781704C1 Grant";
· CFPH, LLC's (Inventors: Lee M. Amaitis .. Howard W. Lutnick) "System and method for providing wireless gaming as a service application" US 8690679 Fd. December 5, 2011 Grant April 8, 2014; and, 
· QinetiQ North America Inc.'s "Social engineering protection appliance US9123027B2 Priority date  2010-10-19 …… 2015-09-01 US9123027B2 Grant."
A Malipod™ analysis suggests that UK MOD and DOJ Pride associates of Nicholas Soames and Robert Mueller used the Serco Patented Imperial Trust and the patents listed above to reward "Con Air" hit teams for "extended periods of good behavior with expanded areas and durations of authorized travel" and inject fake news of both the crimes and the associated investigations at the following events:
· Snuff-film killings of children in a deviant-pedophile blackmail ring set up by Marc Dutroux where  Serco shareholders including the British government and investment banker NM Rothschild & Sons Ltd., forced EU leaders to adopt the carbon footprint reduction strategy 
· On Christmas Day 1996, when the writer of the JonBenét Ramsey ransom note declared "Any deviation of my instructions will result in the immediate execution of your daughter.… Speaking to anyone about your situation, such as police or F.B.I. will result in your daughter being beheaded. .. You can try to deceive us, but be warned we are familiar with law enforcement countermeasures and tactics. …. S.B.T.C [Hawkins believes S.B.T.C stands for a Sigma Beta Tau Colony and alleges that Isham's targets for extortion included then Lockheed Martin directors Lynne Cheney and Norman Mineta who would be told to stand down U.S. defenses on 9/11]"
· Between 1996 and 2002 when Isham appears to have used NIMA visualization and mapping, facilities and Lemelson's patent expert systems algorithms to track prisoners, parolees and victims for "heart rate, pulse, blood pressure, respiration, temperature, and chemical properties of selected body fluids such as sweat and/or breath" and reward them for the removal or spoliation of evidence of murder-for-hire, hard-core and child-pornography and online-betting crime sites, formerly operated up to August 1999 by Vancouver-based Starnet Communications;
· In August 1999, when 'SWAT teams and computer specialists from the U.S. Internal Revenue Service and the U.S. Customs Service, invaded Starnet's Carrall Street office and seized equipment and records' relating to child porn, pig farm snuff films and online gambling sites; 
· On 9/11, when Soames appears to have deployed Con Air SWAT teams to a Serco shareholders' meeting on 47th floor of WTC #1 and Tracey McVicar to collect a drag-and-drop computer from a CIA/DOD/IRS command center allegedly established by Isham on the 25th floor of WTC7 to track the "first live-broadcast mass snuff film in human history" with NIMA's "animated renditions of imagery and geospatial data" to support dead-pool betting during the attack in New York;
· In August 2010, when SWAT teams appear to have "tidied up" the flat of the late MI-6 spy Gareth Williams and removed fingerprints from the padlocked bag containing his badly decomposing naked  body bearing evident signs of deviant torture; and, 
· On December 15, 2017, when Con Air hit teams appear to have removed electronic straps from the wrists of the late and tortured Barry and Honey Sherman; put alibied killers back in prison cells; and injected fake news of a murder suicide into Toronto Police communications system.
A Malipod™ analysis indicates that associates of QinetiQ, Serco and investment banker N M Rothschild are using ad-hoc custodians of various patented algorithmic systems to neutralize carbon footprints at crime sites selected by the Con Air deviants at DOJ Pride but they cannot remove actus rea footprints which point to wrongful deaths from their use of one or more of the 4 millionth patent applications processed by Serco as USPTO's outsourcer for Pre-Grant Publication (PGPubs) Classification Services! 
http://medicalveritas.org/wp-content/uploads/2018/05/Robert-Mueller-Anthrax-Cover-up.jpg
https://wattsupwiththat.files.wordpress.com/2014/07/clip_image002_thumb9.jpg?w=446&h=265
[No outstanding suspect—MitM attack on OPP PKI?] https://globalnews.ca/video/4765155/marking-a-year-year-since-barry-and-honey-sherman-were-murdered
https://image2.owler.com/180282-1471339351469.png
https://i0.wp.com/www.abeldanger.org/web/wp-content/uploads/2014/03/Screen-Shot-2014-03-08-at-5.27.01-AM-5.png?resize=321%2C280&ssl=1
http://blog.executivebiz.com/wp-content/uploads/2011/06/logo.gif
http://2.bp.blogspot.com/-ngdM1OZkpYM/UMxjDfCbK_I/AAAAAAAABSI/MorvbnLv3xI/s1600/letter.jpg
Serco Share(swamp)holders! https://www.youtube.com/watch?v=ncj9tg1WD1I
https://media.gettyimages.com/photos/princess-diana-laughs-with-nicholas-soames-at-the-wedding-of-her-picture-id52114580
https://i2.wp.com/idraintheswamp.com/wp-content/uploads/2017/03/p3zsebl.png?resize=720%2C550&ssl=1
https://image.slidesharecdn.com/91b7aa2e-49a2-4156-ad00-62df953366c7-161119043226/95/diversity50miniprofiles2016-1-638.jpg?cb=1479530588
https://i.ytimg.com/vi/IWZ0ANcWBpI/maxresdefault.jpg
https://docplayer.net/docs-images/42/12918774/images/page_17.jpg
Hawkins invites those concerned with the victims deaths resulting from the negligent, reckless, wilful or fraudulent use of patents in the custody of the Serco Patented Imperial Trust (S.P.I.T.), to visit the Patreon sites per below and help Goodman and Hawkins in the online Court of Public Opinion to 'discover' the identify those rewarded for neutralizing carbon footprints at HVT or mass-casualty events.
https://www.patreon.com/reverseCSIstoryboards
https://www.patreon.com/crowdsourcethetruth
Hawkins has stated that if he is given all or any of the $10 million reward offered by the family for his help in solving the Sherman murders, he will share the reward with Goodman as the only investigative journalist with the ability to work with him on real-time online 'discovery' of evidence of a 'deviant' network apparently rewarded for spot fixing the weight of carbon saved at HVT or mass-casualty events.
Introduction to Reverse Engineered Crime Scene Investigation with David Hawkins https://www.youtube.com/watch?v=wZHkQUQjP_k
David Hawkins
©2018 David C. Hawkins
References
"David Hawkins has trademarked Malipod™ as a virtual patent-profiling machine to reverse engineer crime scene investigations into high value targets (HVT) and/or mass-casualty events where wrongful deaths are associated with the negligent, reckless, wilful or fraudulent use of patented devices by their custodians. Mali derives from Anglo-French and Medieval Latin dies mali "evil or unlucky days" and PIE root *mel- "false, bad, wrong". Pod describes "Con Air SWAT teams" which are allegedly deployed by Serco and DOJ Pride insiders and leave 'deviant' crime-site footprints consistent with the use of Sex, Fear, Greed and Power to extort witnesses and victim families and sabotage the investigations."
"DOJ Pride is the recognized employee resource organization for Lesbian, Gay, Bisexual, Transgender, and Queer (LGBTQ) employees and their allies in all U.S. Department of Justice Offices, Boards, and Divisions; the ATF, BOP, DEA, FBI, USMS, OJP, and USAO; and contractors in any of these components."
"Serco – Empowering and celebrating diversity across our business .. Kevin Craven, CEO of our UK & Europe Division, has become Executive Sponsor for our LGBT+ agenda .. We launched a network for LGBT+ employees and allies, called [email protected], to promote LGBT+ interests within Serco globally. .. Developing a 'Transitioning at Work' policy to support employees taking steps to live in the gender they identify as; and, Holding LGBT+ events, including a Pride event at HMP Dovegate in August 2017."
"The CIA's Role in the Anthrax Mailings Cover-up: Evidence of Robert Mueller's Deep State Agency and Complicity in Military-Industrial Sabotage, Terrorism, and Population Control. http://medicalveritas.org/anthrax-mailings-cover-up/ FOREWORD Days after 9/11, I began hounding FBI officials, especially Director Robert Mueller, to protect Americans against an unfolding "anthrax scam." .. My research and revelations indicted the CIA and its Battelle Memorial Institute secret "hyper-weaponized" anthrax program. That was, after all, the only lab in the United States outfitted to produce the electromagnetized, silica-laced, hyper-concentrated anthrax strain mailed. .. A Special Report on the Anthrax Mailings Originally Prepared for Simultaneous Publication in The Spectrum and Media ByPass By Leonard G. Horowitz, D.M.D., M.A., M.P.H.* .. 13) Bioport was originally purchased by majority shareholder Intervac, a Maryland-based biotech firm owned by Admiral William J. Crowem Jr., but purchased by Fuad El Hibri, the general manager of Intervac. Mr. El Hibri directed the buyout as he had previously done with Porton Products Ltd., a Cambridge, England company apparently linked to Porton Down, England's top biological weapons development and testing facility. (See: U.S. Government Reform Subcommittee on National Security, Veterans Affairs, and International Relations. … In August 2001, the BBC reported that 20,000 "so called human guinea pigs went to Porton Down between 1939 and the 1960s" for various illegal chemical and biological weapons tests. Thousands were harmed or killed as a result. .. For Robert Myers, Battelle Memorial Institute and the DoD's Joint Vaccine Acquisition Program data see: Myers RC. Chief Operating Officer and Director, BioPort Corporation, The a joint meeting of the Senate Veterans Affairs Committee and the Subcommittee on Labor, Health and Human Services, Education and Related Agencies of the Senate Appropriations Committee [Nicholas "Mendenhall" Soames personal assistant to Committee Chairman Sen. Mark Hatfield 1978/1979], March 16, 1999." 
"A year later, police still struggling to solve deaths of Honey and Barry Sherman John Lancaster · CBC News · Posted: Dec 14, 2018 4:00 AM ET | Last Updated: December 14 Almost a year after billionaire couple Honey and Barry Sherman were found dead in their Toronto mansion, police are still struggling to solve the mystery. .. Bodies found Dec. 15, 2017, in the basement pool area of their home by a real estate agent who was showing the couple's $6-million mansion to prospective buyers. .. They were last seen alive Dec. 13, 2017. .. Lawyer accuses police of mishandling investigation In an emailed statement to CBC News Thursday evening, Toronto police spokesperson Allyson Douglas-Cook said the Homicide Unit's "investigative efforts are ongoing" and the Sherman case continues to be "actively investigated." But police have been accused of mishandling the investigation from the start. The husband and wife had been strangled, their necks looped with belts to a poolside railing. Within hours, police suggested it was a murder-suicide. .. Police would later say the Shermans were targeted and killed, but by then, the family's mistrust of the investigation was entrenched.
Up to $10M reward .. The family put together a team of highly experienced former homicide detectives and forensic experts to launch their own parallel investigation. .. Toronto lawyer Brian Greenspan, who is leading the team of private investigators, called the killings "deliberate" and that the bodies were "staged" in an attempt to fool police. Greenspan also accused police of mishandling the investigation by overlooking about 25 palm prints and fingerprints the private investigators found in the home. …"
"Marsh & McLennan Companies, Inc. is a global professional services firm, headquartered in New York City with businesses in insurance brokerage, risk management, reinsurance services, talent management, investment advisory, and management consulting... 2016 revenue of $13.2 billion kept it #1 on Business Insurance's ranking of the world's largest insurance brokers. … [On 9/11 in New York it] held offices on eight floors of the [WTC] North Tower, from 93 to 100. When [AA Flight11] crashed .. , their offices spanned the entire impact zone.. Everybody present in [those] offices died as all stairwells at impact zone were destroyed/blocked by the crash, and the firm lost 295 employees and 63 contractors."
"Police clear Serco of fraud in £285m prisoner transfer contract Alex Ralph December 19 2014, 9:42am, The Times Shares in Serco fell following research by Credit Suisse  IAN NICHOLSON/PA The embattled outsourcing company Serco has been given a much-needed boost after police dropped a fraud investigation over a £285 million prisoner-transfer contract. [Serco Patented Imperial Trust's] City of London police has found no evidence to support bringing charges against the FTSE 250 company or its staff over allegations that they misleadingly recorded prisoners as ready for court when they were not. After a 16-month investigation, which involved interviewing Serco employees under caution, police also found no evidence of "any corporate-wide conspiracy or an intention to falsify figures to meet" the performance measure on the Ministry of Justice's prisoner escort and custody services contract, known as "designated ready and available for court time"."
"The Tyranny of Tautology Guest Blogger / July 24, 2014 A response to A conversation with Dr. Roger Pielke Jr. Guest essay by Scott Bennett Willis Eschenbach described the Kaya Identity as being "trivially true", his opinion is uncontested by Dr Pielke Jr., whose only retort in its defence was, 'the math is simple'. The Kaya is a simple Identity, used as a tautological instrument. To deny this, would be to deny the very heart of its utility. The algebraic cancellation and isolation of its terms is de rigueur for its use. .. Greg Goodman said: July 24, 2014 at 3:50 am In the the words of Dr Roger Pielke Jr., the Kaya Identitiy: "Was first proposed as a tool to help climate modellers, if you want to drive a climate model, you want to run it, one of the things you have to know about the future, is what emissions will be…" The Kaya models relationships in the real world. It was conceived as systems analysis behind the algorithms of climate models (Apparently ;-). cheers, Scott"
"Serco was founded in 1929 as RCA Services Limited, a United Kingdom division of the Radio Corporation of America and initially provided services to the cinema industry. Following the takeover of RCA by General Electric in late 1985, RCA Services Limited was bought out by its local management. It changed its name to Serco in 1987 and has been a London Stock Exchange listed company since 1988."
"Serco suffers profits collapse but on 'path to recovery' says CEO Troubled outsourcer Serco details full extent of its woes and kicks off £555m rights issue By Alan Tovey, Industry Editor 11:22AM GMT 12 Mar 2015 .. The company's rights issue, on which Rothschild is advising, will see 549m new shares issued. The scheme is on a 1:1 basis and is priced at 101p, a deeply discounted 51.1pc compared with the previous closing price, and a 34pc discount on theoretical ex-rights price."
"Sir Arthur Nicholas Winston Soames (born 12 February 1948) ..  is a British Conservative Party politician who has been M.P. for Mid Sussex since 1997.. grandson of Winston Churchill. .. Eton College .. studied at Mons Officer Cadet School ..  commissioned into 11th Hussars on 5 August 1967 .. He denied threatening [Princess] Diana, and warning her, "accidents happen" in the months before she died. .. In 1972, he left Kensington Palace and the army to work as a stockbroker .. personal assistant .. in 1976 to U.S. Senator Mark Hatfield, former  Chairman of the Senate Committee on Appropriations] ..  Between 1979–81, assistant director of the Sedgwick Group [bought by Marsh Mclennan in 1998 and a few months later the ancestral estate of the Sedgwick family in Bluffingham was seized by the British National Park Service, as the family could no longer afford the taxes on the land]. .. Minister of State for the Armed Forces at the Ministry of Defence under Prime Minister John Major between 1994 and 1997 .. Shadow Secretary of State for Defence from 2003 to 2005 … brother, Rupert Soames, is CEO of Serco."
"Lee Amaiti's (Original Assignee CFPH LLC) Methods and systems for combining securities and carbon credits Priority date 2006-12-27 …. 2014-05-20 US8732058B2 Grant Abstract .. for reducing or neutralizing a carbon footprint of a security using carbon credit. At least one security that is excluded from an investment fund may be determined. A carbon footprint of the at least one security may be calculated. A first amount of carbon credit necessary to neutralize the carbon footprint of the at least one security may be determined. A second amount of carbon credit may be purchased based on the act of calculating the first amount of carbon credit necessary to neutralize the carbon footprint. A financial instrument determined to have an at least partially neutralized carbon footprint may be generated by causing the at least one security and the second amount of carbon credit to be stored in a trust."
"No risk, big rewards Prem Sikka The sale of the government's defence research agency QinetiQ saw companies profit from a business built by the taxpayer Tue 10 Jun 2008 20.00 BST First published on Tue 10 Jun 2008 20.00 BST … A stake in the company was bought in 2003 by Carlyle Group, a hedge fund with close connections with leading politicians.. At the time of QinetiQ's privatisation, Carlyle was headed by Frank Carlucci, [former boss of Field McConnell's sister Kristine Marcy at OEO in 1970] former CIA director .. . A stake in QinetiQ was bought at an initial investment of around £42m, and within three years it was worth £350m and floated on the stock market. .. Carlyle given preferred bidder status even though six other firms were competing. … Business advisers did nicely .. bankers UBS Warburg, Merrill Lynch, Credit Suisse, JP Morgan Cazenove and ABN AMRO Rothschild .. charged £28m (plus VAT) in fees. .. parliamentary committee .. supposed to enhance public scrutiny and accountability .. QinetiQ is a story of political and economic elites combining to profit from war and doing so behind a wall of secrecy."
"'Brooklyn Bruiser' Amaitis to take a back seat at BGC By Mathieu Robbins Friday 7 November 2008 .. BGC, which provides voice and electronic brokerage services, separated from the fixed-income finance house Cantor Fitzgerald in 2004. .. A flamboyant straight operator to some and a bully to others, Mr Amaitis is known as the Brooklyn Bruiser for his brash and direct style. He helped restore the operations of his company in the wake of the 9-11 attacks. Cantor Fitzgerald's New York offices were in one of the twin towers and the firm lost 658 employees when they were destroyed."
"Machine learning and AI will drive the next generation of capabilities in data analytics — Howard Lance, Maxar By Howard Lance  01/23/2018 … The market for geospatial intelligence is only at its beginning and tools like machine learning and artificial intelligence are driving the next generation of capabilities. The demand for the analytics and real answers will significantly increase over the next few years and beyond. We are excited about the opportunities for growth in this area as we plan to integrate geospatial intelligence into the next generation of automation applications."
"Former leaders, female geospatial pioneers inducted into 2016 Geospatial Intelligence Hall of Fame 10/5/2016 SPRINGFIELD, Va. — Joanne Isham, a former [CIA] NIMA deputy director recognized for her leadership .. and  efforts in promoting and developing GEOINT .. integrating cartographic and imagery communities. In response to the 9/11 terrorist attacks [what was she doing during the attacks?], Isham collaborated with former NIMA Director James Clapper to redefine NIMA's mission and structure."
"Motorola's Wireless Data Division/MDI - Overview and History  Creating the world's first private and public wireless data networks Nature of the business Motorola's Wireless Data Division was a developer and manufacturer of in-vehicle and handheld wireless computers, base-stations, and related enterprise software applications. Motorola acquired Mobile Data International (MDI) from MDA (now Maxar Technologies) in 1988." … "ASTRO 25 is the next generation of ASTRO digital two-way radio communications by Motorola Solutions. Motorola first introduced digital two-way radio in the U.S. in 1991 under the name ASTRO Digital Solutions.[1] .. Project 25 (also known as P25) is a suite of standards for digital radio communications that is designed specifically for law enforcement, fire and medical services to communicate with each other during emergency situations.[2] ASTRO 25 is now the most widely used P25 mission critical voice and data communication network in the world. It is designed to provide reliable and always available communication for public safety agencies.[3]"
"Serco farewell to NPL after 19 years of innovation 8 January 2015 Serco said goodbye to the National Physical Laboratory (NPL) at the end of December 2014 after 19 years of extraordinary innovation and science. Under Serco management .. estimated work carried out by Centre of Carbon Measurement at NPL will save 8 million tonnes of carbon emissions reductions (2% of UK footprint) ….NPL's caesium fountain atomic clock accurate to 1 second in 158 million years. Key role [in City HFT] through NPLTime."
"Serco Processes 4 Millionth Patent Application for USPTO HERNDON, VIRGINIA - November 15, 2018 … Serco has driven innovation by integrating artificial intelligence (AI) and other automated toolsets into business processes that streamline the classification decision process .. The Serco IP Program is located in Harrisonburg, VA and currently employs over 100 scientists, engineers, and IP professionals. Additionally, the team supported the USPTO's classification transition to the Cooperative Patent Classification system launched as a joint effort between the USPTO and the European Patent Office (EPO) in 2010."
"Motorola Solutions Inc Key management methods for secure communication systems Priority date 1999-08-31 Family: EP (1)DE (1)ES (1)WO (1) 2004-08-18 EP1214811B1 Grant Abstract Key management methods adapted to reduce the burden placed upon a key delivery device (e.g., KVL) operator. The KVL stores a record (205) identifying target encryption devices, determines upon connection to candidate devices if they are targets and automatically delivers the proper key management messages to the respective targets. Key management messages are not delivered to candidate devices not determined to be targets. Both the record (205) identifying the targets and the key management messages for those targets may be constructed at a centralized key management facility (KMF) and forwarded to the KVL. The KMF may instruct the KVL to deliver the key management messages in red or black transfer to target mode and set a red flag or black flag in the record as appropriate. Outcomes, e.g., success or failure, of attempted deliveries of key management messages are communicated from the target devices to the KVL, and from the KVL to the KMF. The method is useful for first-time rekeying or for ongoing rekeying."
"SPACE NEWS Serco To Operate ESA Earth Observation Data Systems by Peter B. de Selding — May 27, 2010 PARIS — Serco Europe of Brussels, Belgium, will operate and maintain Earth observation satellite data-reception ground facilities for European Space Agency (ESA) under a contract valued at 35 million euros ($43 million) over three years. Serco consortium including Logica and Infoterra will operate payload-data ground systems for ESA's Earth observation satellites including Envisat, Cryosat and Goce, as well as satellites owned by 3rd parties to which ESA has access, including Japan's Alos spacecraft."
"Apple Inc.'s Graphical user interface providing consistent behavior for the dragging and dropping of content objects Priority date 1995-08-07 …. 2003-03-18 US6535230B1 Grant Abstract A drag-and-drop operation in a graphical user interface is controlled dependence upon whether the destination for the operation is a content object or a service object."
"Roland Perry, The Fifth Man, Pan Books London 1994 .. alleges that the "Fifth Man" in the Cambridge spy-ring was Lord Victor Rothschild. … British head of the famous banking dynasty, which .. had shaped recent history by such acts as the financing of the British army at the Battle of Waterloo and the purchasing of the Suez Canal for Great Britain and Prime Minister Disraeli .. purpose was to go a step further and change the course of history ... Rothschild had been on the inside through the war until 1945, and since then on the outside as an intelligence man who had a unique relationship with his wartime employer. ..  He couldn't actually pull the files in M15 or M16, but he could always find someone who would do it for him, if he needed access. Rothschild was a regular visitor to British Intelligence offices. He lunched and dined constantly with its directors at his favourite pubs, Pratt's and White's [Club], and always made it a pleasure when he picked up the tab for expense account-conscious spy chiefs."
"Tom Stacey: "Founder" of Electronic Monitoring in the U.K.   Author:  Mike Nellis. Source: Volume 22, Number 01, Spring/Summer 2009 , pp.16-24(9) Abstract:  Tom Stacey is famous in Great Britain as a novelist, journalist, and publisher .. But his importance for readers of Journal of Offender Monitoring comes from quite another source: In 1981, Stacey wrote a letter to the Times of London in which he put forward, for the first time, the idea that for some offenders, incarceration might be replaced by electronic monitoring. In  interview with Mike Nellis, Stacy shares his experiences .. related to EM and tagging in Britain. (A shorter version ,,  published in the British publication, Prison Service Journal.)"
"White's is a gentleman's clubin St James's, London .. White's is the oldest gentleman's club in London, founded in 1693, and is widely considered to be the most exclusive private club in the world .. current members include Charles, Prince of Wales, Prince William, Duke of Cambridge, Conrad Black and Tom Stacey. Former British Prime Minister David Cameron was formerly a member for fifteen years but resigned in 2008, despite his father Ian Cameron having previously been the club's chairman, over the club's declining to admit women .. History The club was originally established at 4 Chesterfield Street, off Curzon Street in Mayfair, in 1693 by an Italian immigrant named Francesco Bianco  …  early 18th century, notorious as a gambling house; those who frequented it were known as "the gamesters of White's." .. Jonathan Swift referred to White's as the "bane of half the English nobility."[11] In 1778 it moved to 37–38 St James's Street. From 1783 it was the unofficial headquarters of the Tory party, while the Whigs' club Brooks's was just down the road .. Alvanley's was not the most eccentric bet in White's famous betting book. Some of those entries were on sports, but more often on political developments [dead pool betting], especially during years of French Revolution and  Napoleonic Wars." 
"LIFESTYLE 9TH DECEMBER 2015 A window into the gentlemen's clubs of London By Tom Corby .. They have, some for 300 years, been the haunt of kings, princes, prime ministers, bishops, the famous, and the infamous … Conspiracies have, inside their discreet walls, been hatched to topple governments, broker mega financial deals, change the course of politics, and plot espionage. It has been claimed that the recruitment and movements of the traitor spies Kim Philby, Donald Maclean, Guy Burgess, and Anthony Blunt were orchestrated from the bar of White's."
"[Rothschild's]  flat in London was shared with Burgess and Blunt .. suspicion that he was the so-called Fifth Man in the Cambridge Spy Ring. … World War II Rothschild recruited to work for MI5 during World War II in roles including bomb disposal, disinformation and espionage, winning the George Medal  for "dangerous work in hazardous circumstances".  He was head of B1C "explosives and sabotage section", and worked on identifying where Britain's war effort was vulnerable to sabotage and counter German sabotage attempts  included personally dismantling German booby traps and disguised explosives."
"Rothschilds' Friend Sir Anthony Blunt & Their International Child Abuse Ring Anne St. Claire | January 10, 2018 At center of UK's vast child abuse scandal is Lord Victor Rothschild's friend, Sir Anthony Blunt, formerly of MI5—part of Rothschild-linked Cambridge Spy Ring which gave away Britain's secrets."
"Anthony Blunt was a big instigator of these homosexual parties at the highest levels and many young boys who went missing over the years were murdered at his bequest. It was his way of tidying up and making sure potentially dangerous secrets were kept hidden. [2011 Sept] The Wheel of Fortune By T Stokes Labour politician Tom Driberg .. in 1972 a long list of top people involved in 'blackmail-able' sexual pursuits to M I 5. This same list in the same order would later turn up in the KGB London office, top of this list was Sir Anthony Blunt, who was believed to be a procurer of men and young lads, when a person dies their bowels tighten then release, and Blunt was said to have strangled young boys while being sodomized in 'snuff' killings, this is supposed to heighten the sexual climax. He would obtain boys from care homes for David Temple, who was also known as 'Soxon Rothschild, because he always kept his socks on while naked. Tony Blair as 'Miranda '  HE WHO PAYS THE PIPER by T. Stokes"
"Teresa Georgina "Tess" Rothschild, Lady Rothschild, MBE, JP (10 September 1915 – 29 May 1996) was a British counter-intelligence officer and magistrate .. second wife of Victor Rothschild, 3rd Baron Rothschild. .. educated at .. Newnham College, Cambridge ..  During WWII, she was recruited by MI5 to work as assistant to Victor Rothschild, 3rd Baron Rothschild, working in anti-sabotage operations. 
"November 8, 2016 The Blackmail State By John Dietrich Part of the orientation of any intelligence officer is a warning about being sexually compromised.  …  Both Donald Trump and Bill Clinton have been accused of having sexual relations with minors. .. Perhaps more serious than the possible sexual perversion is the undermining or our judicial system.  The case of Jeffrey Epstein, billionaire financier and convicted pedophile, illustrates. .. In 2006 Epstein was arrested by the Palm Beach, Florida police.  He faced dozens of counts of paying for sex with underage girls.  Federal charges included trafficking them across state lines. .. Epstein's lenient sentence purportedly was the result of Department of Justice intervention. .. Florida lawsuit clearly mentioned the fact that his properties were filled with hidden cameras... Some of Epstein's guests include Bill Clinton, Prince Andrew, Alan Dershowitz, Donald Trump, Katie Couric, George Stephanopoulos, Woody Allen, former Israeli Prime Minister Ehud Barak, Charlie Rose, Kevin Spacey, Mort Zuckerman, and former Senator George Mitchell [Law firm fixed the Dubai jockey boy case by lobbying federal agencies—DOJ Pride—and about two dozen Senate offices, including those of Obama, Vice President Joe Biden and Secretary of State Hillary Clinton in 2006 and 2007, according to Justice Department] .. how many more Jeffrey Epsteins are out there? John Dietrich https://www.americanthinker.com/articles/2016/11/the_blackmail_state.html#ixzz5YdFhQJtT"
"Maxar Technologies Ltd. ..  U.S. space technology company HQ in Westminster, Colorado .. specializing in manufacturing communication, earth observation, radar, and on-orbit servicing satellites, satellite products, and related services. … parent of MacDonald, Dettwiler and Associates, Ltd., HQ Vancouver, British Columbia, Canada; Space Systems Loral .., DigitalGlobe .. ; Radiant Solutions .. , US… dual-listed on TSE and NYSE as MAXR … 2005 – acquired EMS Technologies Canada (previously RCA Canada [Serco affiliate]) electronic counter-countermeasures communications satellites and airborne communications. 90% stake in military applications, such as Air Force One. EMS purchased by Honeywell August 2011."
"COMBATING CLIMATE CHANGE By: Maxar Technologies [where former CIA founder of National Imaging and Mapping Agency is leading the bogus investigation into anthropogenic glacial melt] .. We believe that satellites, Earth imagery, robotics, geospatial data and analytics have the power to drive positive change in the world .. This week we will be highlighting the many ways [we] are working to monitor climate change. .. DigitalGlobe's electro-optical imaging satellites see the Earth in very high resolution and in many spectral bands, allowing them to observe things like coastline change. … MDA's synthetic aperture radar technology useful for monitoring vast areas and automatically detecting changes like deforestation in the Amazon rainforest. SSL is a world leader in building scientific research spacecraft and components .. sensitive enough to detect incredibly small changes to the Earth's land and water masses. We kick off the week with a focus on how satellites are used to monitor glacial melt."
"Jerome Lemelson's Prisoner tracking and warning system and corresponding methods 2000-04-25 US6054928A Grant A system and method for tracking, monitoring and learning prisoner or parolee behavior involves obtaining prisoner or parolee data and monitoring data for at least one individual prisoner or parolee, storing the prisoner or parolee data and monitored data into a database, learning prisoner or parolee behavior from the prisoner or parolee data and the monitored data in the database, and updating the prisoner or parolee data and the monitored data in the database. Expert system (i.e. including but not limited to fuzzy logic, reinforcement learning, neural networks, artificial intelligence, etc.) algorithms are executed for determining and analyzing deviated behavior by the prisoner or parolee. A parole level is assigned to the prisoner or parolee and it is determined whether the prisoner or parolee is to be moved up or down a parole level depending on whether the prisoner or parolee behavior does not constitute or does constitute prisoner or parolee violations. Furthermore, the system tracks, monitors, and learns the behavior of the prisoner or parolee by controlling and regulating the permitted/prohibited locations or sectors, the permitted/prohibited location or sector dwell times, the permitted/prohibited travel routes, the permitted/prohibited travel times that the prisoner or parolee spends at or between various locations."
"Jerome H. Lemelson's Friend or foe detection system and method and expert system military action advisory system and method Priority date  1999-01-13 …. 2001-03-13 US6201495B1 Grant Abstract A friend or foe detection system and method is disclosed. Friend or foe warning unit 20 has a geographic locating system, a communication system for communicating with each of the warning units, and a military force detection system for detecting military forces in a combat area and has a signal routing and control circuitry 50 for controlling operations. … A firing index is determined based on the membership variables, and the firing index is used to help make the firing decisions. The membership variables and the firing index are defined for an expert system or fuzzy logic system, and the expert system or fuzzy logic system helps determine making the firing decisions. The system and method operate by transmitting target and friendly force GPS coordinate information to determine danger. Alternatively, only target coordinates are transmitted with fire danger indices calculated on a distributed basis by individual warning units and transmitted to the source of fire without friendly force location coordinates to assist in making final firing decisions."
"Joanne O'Rourke Isham is espionage and security expert from the United States. She is a former member of the Central Intelligence Agency (CIA) and currently involved in geospatial intelligence. Isham graduated from the University of Notre Dame in the mid 1970s.[1] She started working in the Central Intelligence Agency (CIA) at the age of 20 doing background checks.[1] Isham was Director of Congressional Affairs at the CIA during Aldrich Ames spy case,[2] ..  She was Deputy Director of National Imagery and Mapping Agency from September 2001 to October 2003.[4] Isham retired from the CIA in 2006 as a member of the Senior Intelligence Service, and a career officer at the Central Intelligence Agency, which she had joined in 1977.[5] .. Accolades[edit] Isham was awarded CIA's Distinguished Intelligence Medal by [disgraced and treasonous] Director John Deutch on March 18, 1995; in recognition for her outstanding leadership and management of the Office of Congressional Affairs."
"Digital Fires Instructor Serco – [Marine Corps Base] Camp Pendleton, CA Uses information derived from all military disciplines (e.g., aviation, ground combat, command and control, combat service support, intelligence, and opposing forces) to determine changes in enemy capabilities, vulnerabilities, and probable courses of action."
"Serco Awarded $22 Million Contract to Deliver Training to U.S. Army October 5, 2018 HERNDON, VIRGINIA - October 5, 2018 .. continue delivering full-lifecycle training support services to the U.S. Army Joint Munitions Command (JMC) and the Defense Ammunition Center (DAC). .."Our modelling, simulation and training team in Oklahoma City has worked tirelessly over past decade to deliver web-based learning solutions to the U.S. Army," said Dave Dacquino, Serco Inc.'s Chairman and Chief Executive Officer."
"COP21: The key points of the Paris Agreement .. aiming to keep global warming below 2°C, in accordance with the recommendations of the Intergovernmental Panel on Climate Change (IPCC). .. Funding is crucial for supporting emerging countries and supporting the transition to carbon-free economies. The agreement provides that $100 billion in public and private resources will need to be raised each year from 2020 to finance projects that enable countries to adapt to the impacts of climate change (rise in sea level, droughts, etc.) or reduce greenhouse gas emissions."
"CG Technology underpaying scandal costs CEO Amaitis his job, company $1.5m BY Steven Stradbrooke ON July 21, 2016 … In May, the Nevada Gaming Control Board (NGCB) filed a formal complaint against CGT, accusing it of (a) failing to fix a known glitch in its Cantor Sports Book software that both underpaid and overpaid parlay bettors, and (b) attempting to interfere with the NGCB's investigation into the matter. Furthermore, CGT CEO Lee Amaitis (pictured) will resign effective Aug. 31, 2016. ..  A former Wall Street bond trader in the go-go 1980s, Amaitis pled guilty to cocaine possession as part of a plea bargain for his involvement in what the New York Times called "a multimillion-dollar drug ring that was peddling cocaine at Wall Street firms."
"London gangsters Ronnie and Reggie Kray . acquired Esmeralda's Barn as a result of their attempt to extort landlord Peter Rachman ..  useful front for the Krays' criminal activities, including the prostitution of young boys whom they used to entrap blackmail targets. .. Under the gambling club was the Cellar Club, run by Ginette, which was a lesbian club open to people of all sexual orientations."
"New York Time—British Oversight Unit Says Police Failed to Pursue Sex Accusations Against Savile By Stephen Castle March 12, 2013LONDON — Police failures over five decades allowed Jimmy Savile .. to escape investigation for a lifetime of sex offenses dating back to the early 1960s .. According to Tuesday's report by Her Majesty's Inspectorate of Constabulary said that over nearly four decades, police systems meant to spot connections and patterns among accusations made in different parts of the country were used incorrectly or not at all ..  anonymous letter to the police in 1998 was classified as "sensitive" intelligence because of Savile's celebrity status and accusations of blackmail and pedophilia; that classification meant that it was not readily available to other police officers, the report said. 
"Mitchell's Firm Worked for Dubai Ruler in Jockey Case (Update1) By Timothy J. Burger – January 27, 2009 12:08 EST Jan. 27 (Bloomberg) — George Mitchell, Obama's special Middle East troubleshooter, was chairman of a law firm that was paid about $8 million representing Dubai's ruler in connection with a child-trafficking lawsuit ..  lobbied federal agencies, and about two dozen Senate offices, including Obama, V-P Joe Biden and Secretary of State Hillary Clinton in 2006 and 2007 [per] Justice Department"
"Pentagon workers found to have downloaded child pornography Ewen MacAskill Sat 24 Jul 2010 01.31 ..  Dozens of Pentagon staff and contractors with high-level security clearance have been found by US federal investigators to have downloaded child pornography.. .. internal report from the defence criminal investigative service in 2009 says that though number found to be involved is small .. those involved "at risk of blackmail, bribery, and threats, especially since these individuals typically have access to military installations". Some pornography was downloaded on government computers. .. Some cases came to light as a result of investigation by the immigration and customs agency, whose Operation Flicker in 2006 identified 5,000 people who had paid for access to overseas pornography websites."
"DAILY NEWS 28 November 2001 Global swoop on newsgroup paedophiles By Will Knight More than 130 people in 19 different countries have been arrested or are under investigation after police traced the distribution of child pornography through different internet newsgroups .. UK internet service provider Demon Internet aided officers from National Crime Squad's new Hi-Tech Crime Unit with investigation. … Face recognition Officers traced postings relating to certain images to different internet service providers around the world and then contacted Interpol to track down suspects. Investigators say they discovered 10,000 suspect postings to over 30 different newsgroups and identified 60,000 new images. They plan to use face recognition software to identify victims in different images .. software developed in conjunction with UK company Serco .. 9 regional police forces in UK involved. Warrants for searches, arrests issued in 19 countries, including Australia, Canada, Germany, Israel, Japan, Russia, Sweden, Turkey, and US."
"Prisoner Escorting and Court Services Serco delivers .. on behalf of justice departments .. with extensive fleet of specialist cellular and multi-purpose vehicles .. innovate in partnership with customers .. initiatives such as Mobile Video Court Services .. reduce travel times, impact of journey on prisoner, increase court productivity, reduce costs .. demonstrate justice .. done digitally, securely, an 'in person'."
"RELEASE AG TUESDAY, OCTOBER 22, 1996 (202) 616-2777 ATTORNEY GENERAL PRESENTS HAMMER AWARDS AT DOJ "LAB DAY" WASHINGTON, DC -- AG Janet Reno three employee working groups from Justice Department components as part of Department's "Justice Performance Review Lab Day," teams receiving award are: SENTRI Reinvention Lab secure, high-tech, automated border inspection system Otay Mesa CA;  Joint Automated Booking Sys (JABS) multi-component effort [for]  prisoner booking process;  The Justice Prisoner Alien Transportation System (JPATS) to combine several DOJ components to schedule and transport prisoners more quickly, safely, and economically

 
"Serco Combined Resilience Exercising –offers a wide range of solutions to assist with development of emergency plans and procedures .. Simulation and Media Support .. method of delivering an exercise is flexible .. with options from simple paper-based delivery through to full use of client real communications systems and advance computer simulation. Media play can be added in the form of [fake] news injects and experienced journalists and TV crews to help test procedures and also assist in training key staff."
"In the UK & Europe, we [Serco] have over two decades of delivering award winning services for the NHS .. currently serving 14 Acute Trusts, 5 Mental Health Trusts, 2 Community Services Trusts, 8 Clinical Commissioning Groups, 4 Regional/National NHS Organisations, and 1 Community Interest Company."
"SERCO: 'The biggest company you've never heard of' JULY 7, 2013 BY 21WIRE 4 COMMENTS 21st Century Wire says… As politicians asset-strip the public's portfolio of properties, infrastructure and services, one multinational corporation has grown as a result .. All around the globe, governments are busy outsourcing public-sector services like health, education, police, prisons, money delivery and military to .. private sector.. sold to public as a solution to avoiding higher taxes, while retaining better services .. all the while, allowing a private corporation to extend its influence over society. This is fascism .. called SERCO run countries…  thanking God for his success, CEO Chris Hyman is a Pentecostal Christian who .. Coincidentally was in the World Trade Centre on 9/11 on 47th floor addressing shareholders."
"Electronic tagging is a form of surveillance which uses an electronic device, fitted to the person. For example, an ankle monitor is used for people who have been sentenced to electronic monitoring by a court, or are required to wear a tag upon release from prison. ..  If the device is based on GPS technology, it is usually attached to a person by a probation officer, law enforcement or a private monitoring services company field officer, and is capable of tracking the wearer's location wherever there is the satellite signal to do so. .. In 1981, writer Tom Stacey [White's Club associate of Nicholas and Rupert Soames] took to the British Home Office a proposal for the electronic tagging of offenders to track their movements ..  In letter to The Times on 6 October 1982 he outlined the proposal and immediately founded Offender's Tag Association, composed of electronic scientists, penologists and prominent citizens. 'Tagging' entered the British English vocabulary in penal context."
"R. v. Pickton SUPREME COURT OF CANADA CITATION:  R. v. Pickton, 2010 SCC 32, [2010] 2 S.C.R. 198 DATE:  20100730 DOCKET:  33288  .. Accused charged with several counts of first degree murder.. police found dismembered remains of the victims on his property.  Throughout the trial, Crown maintained that the accused had actually shot and killed the women. "
"NEWSWEEK—SEX, BETS AND BIKERS BY MARK HOSENBALL ON 10/17/99 AT 8:00 PM The raid was swift, and thorough. As dawn broke over one of Vancouver's seedier business districts last Aug. 20, a heavily armed team of law-enforcement agents smashed into the offices of Starnet Communications International, a four-year-old company that runs gambling and pornography sites on the Internet. Over the next three days authorities sifted through the company's files, hauling away boxes of papers and cartloads of computer equipment ..  According to documents filed in Canadian courts in connection with the search warrant, Vancouver law-enforcement agencies claimed that the company routinely engaged in illegal gambling, distribution of hardcore [strangling] pornography and money laundering, all using the Internet. .. The connection between Starnet and the Hells Angels, in fact, may have been tenuous….The Starnet probe, codenamed "Project Enigma," scoured the company's business connections, downloaded dozens of Web site pages, even searched through the garbage at the homes of company executives, looking for evidence of wrongdoing. The police also set up a sting, having officers pose as Canadian and American gamblers looking to put down wagers--a violation of Canada's tough gambling prohibitions. In Canada, like in the United States, it is illegal for companies to provide gambling services without a license, which Starnet did not have. (Unregulated Internet gambling has become so widespread in the United States that Congress is now considering banning it outright.) Police also allege that the company's adult-entertainment Web sites contain graphic depictions of sadomasochism, which violated Canada's antiobscenity laws. .. NEWSWEEK has learned that the U.S. Customs Service and the Internal Revenue Service are now also investigating Starnet. .. Meanwhile Starnet has withdrawn its application to Nasdaq, and the company's president, Paul Giles, has moved the company's headquarters to the Caribbean haven of Antigua, outside the reach of Canadian and American regulators."
"Darren Rubin's Biological active bullets, systems, and methods Priority date  2012-05-02 … 2015-12-01 US9200877B1 Grant. .. novel biological active bullet to be discharged from a firearm, the ammunition essentially comprising a bullet in cartridge … having additional functions .. than prior art bullets."
"Scammers behind London Carbon Credit Company jailed ..  August 2012."
"On Oct. 1, 1996 the National Imagery and Mapping Agency  bring together …  Defense Mapping Agency, Central Imagery Office, Defense Dissemination Program Office and National Photographic Interpretation Center, parts of CIA, Defense Airborne  Reconnaissance Office, Defense Intelligence Agency and National Reconnaissance Office .. NIMA continued work of predecessors .. animated renditions of imagery and geospatial data that [should have] allowed users to visualize [and prevent] attacks of 9/11 after which] NIMA took on additional responsibilities .. contributing to homeland security, helping safeguard events in [U.S.]  and overseas, and assisting armed forces' work in Iraq and Afghanistan."
"A carbon footprint is total amount of greenhouse gases produced to directly and indirectly support human activities .. expressed in equivalent tons of CO2 .. a so called greenhouse gas causing global warming . ..must be reduced to less than 2'000 kg CO2 per year and per person .  for sustainable living"
"MDA Wins Key U.S. Aviation Contract  MacDonald, Dettwiler and Associates Ltd. May 3, 2001 Richmond awarded a contract by USAF  to develop a system to be used by specialists at Air Force bases to design Instrument Approach Procedures (IAPs) — instructions to pilots specifying a series of aircraft maneuvers that must be executed for the aircraft to transition safely from an en route airway to a runway final approach when flying by instruments ..  flags incursions to operator, who can quickly modify the approach procedure through a drag-and-drop user interface. .. option for U.S. FAA to adapt system for their needs. U.S. Air Force has options to field system at up to 108 air bases around world, and award T&M support contracts for up to 8 years. MDA  to team up with Air Navigation Data (AND) of Ottawa to offer AND's "Final Approach" product for air forces and civil aviation authorities world wide."
"Investigator tried to warn of serial killer, Pickton inquiry told By PETTI FONGStaff Reporte Wed., Oct. 12, 2011 VANCOUVER—A senior Vancouver police investigator who pioneered geographic criminal profiling tried to warn residents in the Downtown Eastside that a serial killer was on the loose and preying on vulnerable women, a commission looking into missing women heard Wednesday. Kim Rossmo, who completed his doctorate in criminology while on the force and headed the Vancouver police department's geographic profiling section, wrote a public warning in May 1998, said his lawyer Mark Skwarok."
"Darcy Kim Rossmo's Expert system method of performing crime site analysis Priority date 1996-10-11 …. 1998-07-14 US5781704A Grant … 2002-07-16 US5781704C1 Grant Abstract Expert system method is provided that performs crime site analysis in a criminal activity area to determine likely center of criminal activity .. method uses distances from related crime sites to determine a probability surface for the entire criminal activity area .. having highest values of probability becomes center of criminal activity. .. used to access other crime databases such as witness reports to further define criminals residence or workplace."
"Howard Lutnick's [absent CEO of Cantor Fitzgerald on 9/11] Real-time interactive wagering on event outcomes Priority date  2003-04-10 … 2016-08-02 US9406196B2 Grant Abstract …. Clients are first qualified and given wagering limits before being allowed to interactively wager on event outcomes. Event outcomes may be based on, for example, [weight of carbon saved at HVT or mass casualty events,] financial markets and indices, sporting and entertainment events, casino games, casino performances, and natural phenomena such as weather and earthquakes. Events on which wagers can be placed include both those with known and unknown outcome probabilities, and wagers can be a fixed-odds type or a spread-bet type. Wager transactions  acceptances and confirmations, are executed in real time."
"Nortel Government Solutions, in collaboration with the Department of Justice (DOJ), built the Joint Automated Booking System (JABS) for automating collection of fingerprint, photographic, biographic data, submitting data to the FBI, and sharing with participating law enforcement agencies nationwide."
"Spy in a bag: clues to 'perfect murder' Colin Sutton, a Scotland Yard detective who examined the flat where Gareth Williams was found locked in a holdall, suggests a 'sinister' explanation lies behind MI6 spy's death By Edward Malnick 7:25PM BST 21 Jun 2014 The MI6 spy found dead in a locked holdall could have been poisoned and his home professionally cleaned to hide crucial evidence in a "perfect murder", according to a detective who examined the scene. Colin Sutton, the most senior officer to examine Gareth Williams's flat on the day his body was discovered, said he was convinced that it had been "tidied up" after his death. .. The naked, decomposing body of Mr Williams, who was on secondment to MI6 from GCHQ, was found in the padlocked holdall in the bath of his flat in Pimlico, central London, in August 2010. .. There was no evidence of a forced entry or struggle in the flat and suggestions that all DNA and fingerprints had been wiped in a deep clean were a "fallacy", police said. However, on Saturday Mr Sutton, a former detective chief inspector, said: "I remain convinced the flat was tidied up after his death ..  "His phone and sim cards were neatly laid out. It was like they had been put there deliberately for us. My thoughts were some well-educated spy has sacrificed this stuff, hoping that plod would be satisfied with it and not look any further." .. Mr Sutton said the heating had been on "full-blast" when he arrived at Mr Williams's flat on Aug 23 2010, which he believed could have been deliberate, to speed up decomposition of the body. ..  ".. we know that Alexander Litvinenko was killed four years earlier in London with a rare radioactive isotope, and before that, Georgi Markov was killed by Bulgarian secret-service agents with the tip of a poisoned umbrella. .. A Metropolitan Police spokesman said that Mr Sutton's observations about the crime scene would have been reported to his superiors at the time. "This does not appear to be further evidence that we can act on," he added."
"Entrust Inc. is a $130 million privately owned software company with 350 employees. Originally a spin-off from Nortel's Secure Networks division,[1] it provides identity management [2] security software and services in the areas of public key infrastructure (PKI), multifactor authentication, Secure Socket Layer certificates, fraud detection, digital certificates and mobile authentication.[3] Headquartered in the Dallas-Fort Worth Metroplex, the company's largest office is in Ottawa, Ontario, Canada. It also has offices in London, Tokyo, Washington, D.C. and other cities internationally.[4] Entrust reports having customers at public and private organizations in 60 countries, with 125 patents either granted or pending in the areas of authentication, physical/logical access, certificates, e-content delivery and citizen identities.[5] Previously a publicly traded company, in July 2009 Entrust was acquired by Thoma Bravo, a U.S.-based private equity firm, for $124 million.[6] In December 2013, Datacard Group announced the acquisition of Entrust Inc.[7] In April 2002, Entrust's PKI technology served as foundation for prototype of what is now the United States Federal Bridge Certification Authority (FBCA)—a fundamental element of the trust infrastructure that provides the basis for intergovernmental and cross-governmental secure communications. … In 1994, Entrust built and sold the first commercially available PKI."
"SAFE-BioPharma Association non-profit association created and manages SAFE-BioPharma digital identity and digital signature standard for global pharmaceutical, biotech and healthcare industries. SAFE stands for "Signatures & Authentication For Everyone" .. as an initiative of Pharmaceutical Research and Manufacturers of America (PhRMA) association to encourage use of a common digital identity and digital signature standard for pharmaceutical industry, but is now an independent non-profit association offering such standards services to the government and the entire healthcare industry."
"Mobile Radio Data System (MRDS) In 1972, Mr. W.L. (Lou) Hatton, Director of Communications System Research and Development proposed that CRC undertake a project … To develop a computer based data communication system for mobile units, using radio links. .. In October 1974, a proposal was reached with the RCMP. In January 1977, a project was launched to develop a system for the Vancouver police department. In January 1979, the mobile radio data system was officially turned over to the Vancouver police force. .. An agreement was reached between DOC, the RCMP and the City of Vancouver, wherein the city agreed to pay for all hardware components of an operational system with the federal agencies paying for the development work. .. Part A operational system for the Vancouver Police Force. .. Part B a completely Canadian built terminal and system, designed to meet police needs and those of the transportation sector. In the case of the police, this included the capability to access the RCMP data base from their vehicles and the capability for headquarters messages to the field force. In 1978, MacDonald, Dettwiler and Associates (MDA) .. creating International Mobile Data Incorporated .. Vancouver Police Force bought a complete set of the Canadian-manufactured terminals for their fleet. The new system went into service in the Vancouver police department in January 1979 .. Post-installation evaluation of the system was undertaken by Cantel Engineering Associates and Simon Fraser University.".
"Kristine Marcy Vice Chairman, Board of Directors, National Academy of Public Administration. Former President and Chief Executive Officer, National Academy of Public Administration; Consultant, McConnell International; Chief Operating Officer, Small Business Administration; Senior Counsel, Detention and Deportation, Immigration and Naturalization Service; Former positions with U.S. Department of Justice: Assistant Director for Prisoner Services, U.S. Marshals Service; Associate Deputy Attorney General, Office of the Deputy Attorney General. Acting Director, Deputy Director, Office of Construction Management and Deputy Budget Director, U.S. Department of the Interior; Deputy Assistant Secretary, Office of Civil Rights, U.S. Department of Education; Assistant Director, Human Resources, Veterans and Labor Group, U.S. Office of Personnel Management."
"(PRN) UK Ministry of Defence Standardizes on Entrust PKI  PRNewswire-FirstCall Published 7:10 am CDT, Wednesday, October 11, 2006 …. DALLAS, Oct. 11 /PRNewswire-FirstCall/ --  centrally controlling policy to maintain a trusted network environment, the UK MoD sought a public key infrastructure (PKI) solution to manage authentication, digital signatures and encryption capabilities. Entrust, Inc. (Nasdaq: ENTU) proudly announces that the company has licensed its Entrust Authority(TM) Security Manager to the UK's MoD where it is to be used as the MoD root certification authority (Root CA)."
"MACDONALD, DETTWILER AND ASSOCIATES - PSC GROUP AND NORTHERN TELECOM AGREEMENT. VANCOUVER, B.C.--(BUSINESS WIRE)--June 29, 1995- ..  announced that its data communications unit, The PSC Group, has reached an agreement with Northern Telecom Ltd. of Mississauga, Ont ..  PSC is providing certain services for a new Nortel security product called Entrust ..  part of a new trend, called functional outsourcing .. PSC has the capacity to teach in English, French, Spanish, Russian and others .. MDA provides technology-based solutions and services which address basic societal needs in earth observation, air navigation, defence applications and data communications markets. Corporate Communications  604/278-3411"
"Tracey McVicar on her journey from Wall Street wizard to inner-city teacher to one of B.C.'s most influential board directors It took one book to radically shake up Tracey McVicar's life. Thanks to Ordinary Resurrections: Children in the Years of Hope, based on the experiences of educator Jonathan Kozol in a South Bronx school, McVicar left 12 years of investment banking during the frenzied technology run-up of the '90s to teach kids in an inner-city New York City school in 2001 .. McVicar—who worked at RBC Capital Markets from 1990 to 1997 and Raymond James Ltd. (and its predecessor, Goepel Shields & Partners) from 1997 to 2001—set up NYC-headquartered CAI in Vancouver after returning to B.C. following 9/11. "Of course that changed everything," says McVicar, who was in Brooklyn at the time of the attacks although had been due to pick up some computers [drag and drop for Kaya target?], donated to her school, at the World Trade Center that morning ."
"Success Stories MacDonald, Dettwiler and Associates Ltd. Divestiture of a Non-Core Operation Co-Investment Opportunities Public Market Exit Based in Richmond, British Columbia, MDA is an information company that provides essential land-related information from anywhere in the world to help governments and businesses make decisions. …  CAI's relationship with MDA dates back to the early 1990's when, in 1994, CAI and MDA held discussions regarding a potential acquisition of MDA by CAI. However, in 1995, MDA was subsequently sold to US-based Orbital Sciences Corporation. Nevertheless, for years following the sale of MDA to Orbital, CAI continued to explore potential investment opportunities with MDA, both as a potential partner and a prospective shareholder. In late 1999, Orbital began experiencing significant liquidity problems unrelated to MDA and was evaluating strategic alternatives to raise cash, including the sale of certain non-core assets, one of which was MDA. Due to CAI's existing familiarity with MDA and its business, CAI became management's preferred and exclusive partner to pursue and negotiate a transaction with Orbital that would satisfy Orbital's very tight time constraints. Consequently, in December 1999, CAI and one of its limited partners together acquired a 33.3% equity position in MDA from Orbital [with an allegedly-illegal bordereau or CDS swap agreement arranged by the-then Canadian Governor General Adrienne Clarkson and the-now Canadian Governor General David Johnston to be triggered on 911]. Because of CAI's minority position and Orbital's difficult financial condition, CAI negotiated [extorted?] a shareholders' agreement with Orbital that gave CAI control over certain key issues that, from CAI's perspective, were critical to the prudent management of its investment. For example, to protect its exit alternatives, CAI negotiated the ability to force an initial public offering of MDA's shares and to control the IPO process. The shareholders agreement also restricted Orbital's ability to sell its shares to third parties without the effective consent of CAI. In July 2000, at CAI's direction, MDA completed an initial public offering of its shares at a significant premium to the CAI's purchase price. As part of the IPO process, CAI also moved to improve corporate governance by strengthening MDA's board of directors. In late 2000, faced with continued liquidity constraints, Orbital communicated to CAI its desire to sell its remaining shares in MDA. Shortly thereafter, CAI exercised its rights under the shareholders' agreement to facilitate the placement of Orbital's control block with selected like-minded investors of CAI's choosing. This allowed CAI to offer an attractive co-investment opportunity to its investors (initially bcIMC and OTPP in the Con Air SPIT] ) and to third parties (subsequently)."
"Ontario Government adopts province-wide PKI initiative Gail Balfour @itworldca  January 14th, 1999 Chris Hodgson, chair of the Ontario Government's Management Board of Cabinet, announced …. the PKI strategy will first be piloted on the Child-Protection Fast Track Information Project – a database containing classified information on Children's Aid [pedophile?] cases – and on secure Internet e-mail between government offices and departments"
"Treaty Three Police Service Completes Proof Of Concept for iOS Innovation with Two-Factor Authentication on Mobile Devices  July 14, 2017/0 Comments/in News /by ianbowles KENORA, CANADA, July 11 2017 Treaty Three Police Chief Louie Napish and Mobile Innovations CEO Gary Bauer today announced their successful completion of proof-of-concept for two-factor Authentication for the Treaty Three Police Services' iPhone. This Canadian mobile policing innovation is the first in Canada to provide the two-factor security level required for police officers to use iPhone to access police data, paving the way to provide secure mobile access to police data to officers [and Con Air hit teams] in the field."
"Nortel Government Solutions, in collaboration with [McVicar's special investors in CAI Private Equity Group and] the Department of Justice (DOJ), built the Joint Automated Booking System (JABS) — a centralized system for automating the collection of fingerprint, photographic and biographic data, submitting this data to the FBI, and sharing it with participating law enforcement agencies nationwide."
"Air Navigation Services  Serco is the only significant non-government provider of aviation services in the world, delivering air traffic control for small regional airports to the largest commercial air hub on the globe. We provide a range of critical air navigation services and build domestic air traffic control capacity to support air traffic growth in partnership with our aviation customers. We are the only commercial provider to encompass the three disciplines of tower operations, approach control, and en-route centres to ensure 24/7 operations We enable our customers to develop a world-class team of air traffic controllers and continually update their skills to keep up with the latest technologies and international standards. We consistently exceed critical metrics including capacity growth, runway throughput, safety, program delivery, and people development. Our capability is extensive and includes air traffic control, air traffic engineering, safety, training and simulation, strategic planning and program management, meteorological services, IT services and aeronautical information management, and communication, navigation, surveillance/air traffic management (CNS/ATM)."
"Serco's Office of Partner Relations (OPR) helps facilitate our aggressive small business utilization and growth strategies. Through the OPR, Serco mentors four local small businesses under formal Mentor Protégé Agreements: Three sponsored by DHS (Base One Technologies, TSymmetry, Inc., and HeiTech Services, Inc.,) and the fourth sponsored by GSA (DKW Communications, Inc.). Serco and HeiTech Services were awarded the 2007 DHS Mentor Protégé Team Award for exceeding our mentoring goals."
"Logistics Engineering Services Logistics Engineering is the ability to provide engineering support to government planners, costs analysts, subject matter experts and systems personnel for clear and rapid response to command and control requirements. Without logistics support and planning, operations can result in failure in critical emergencies. Base One has a wealth of experience in federal government logistics engineering. Base One Technologies has personal work experience that relates directly to the Department of Defense and Pentagon logistics efforts. Our senior staff members are directly involved with Program Management, identification of requirements and provide their expertise for acquisition and engineering projects involving all elements of the military forces (Army, Navy, Air Force and Marine Corps) at a high level with the US government. Key Clients benefiting From Our Logistics Engineering Expertise: Base One Technologies Provides ongoing support to a two year, Department of Defense $260MM effort that enables the Federal Government to maintain command communications worldwide in a survivable mode that is directed at preventing attacks on the Pentagon similar to 9/11. .. Maintains accurate system component and unit costs, provides auditable budget numbers, accurate spares and warranty data and updates to legacy components. Performs Proof of Concept testing, supplemental testing and verification of capabilities of newly introduced systems and equipment. Tests design changes, collaborates with modeling and simulation effort and tests distribution and access network with regard to functionality and connectivity of installed system."
"111 Eighth Avenue  New York, NY 10011  Description Base One Technologies, Ltd. is a DOMESTIC BUSINESS CORPORATION, located in New York, NY and was formed on Feb 15, 1994. This file was obtained from the Secretary of State and has a file number of 1795583. This business was created 7,695 days ago in the New York SOS Office and the registered agent is C T Corporation System that does business at 111 Eighth Avenue, New York in New York. Principals Liza R Zaneri Chief Executive Officer 15 Irving Place New Rochelle, NY 10801″
 
"SOURCE: Base One Technologies September 02, 2008 09:00 ET Base One Technologies, Inc. Continues Operations in Government Space NEW ROCHELLE, NY–(Marketwire – September 2, 2008) – Base One Technologies, Inc. is pleased to announce that it has sold its affiliate, Base One Technologies Ltd., to Apptis Inc. Base One Technologies, Inc. will continue to compete in the government space as an 8(a), HubZone and Woman Owned Small Disadvantage Company. Base One Technologies, Inc. is an IT Engineering and Technical Services company founded in 1994. Base One has a Top Secret Facilities Clearance and specializes in: Enterprise Architecture, Network Infrastructure Support, Data Security, Software & Database Services, Disaster Recovery & Contingency Planning, and Independent Validation & Verification. Base One is a privately-held organization with headquarters in New Rochelle, NY. For more information visit: www.base-one.com. Contact Information: Liza R. Zaneri Base One Technologies 914 633-0200 x205 "www.base-one.com"
By becoming a patron, you'll instantly unlock access to 106 exclusive posts
By becoming a patron, you'll instantly unlock access to 106 exclusive posts