Thank you for checking out my Patreon page, and double-thank you if you decided to be a Patron.
If you want to read more about why I set up this Patreon page, here's what I wrote in a blog post on clattertron.com:
I at long last decided to start-up my own Patreon page for Clattertron. I wanted to do so for a long time now, but I finally jumped in head first over the weekend.
Now, fans and readers can directly support my comic strips via Patreon (along with the traditional methods like buying merch and books).
What is Patreon, anyway?
Patreon is a way for fans to support creators, directly
.
There are different ways to set up a Patreon, but mine follows the
monthly model: you pledge a certain amount of money each month, and in
return I give you something.
Think of it like a Kickstarter you back each month, or paying for a subscription, or pledging money to public radio/TV.
A fan sets up a Patreon account and backs Clattertron for a certain
amount. Patreon takes a percentage, and I get the rest. You know your
money is going to me, which helps me cover my costs of making comics.
Many other comic makers, and artists, I follow online use Patreon, so I decided to give it a try.
Why did I start a Patreon page?
A few reasons.
First, I like the idea of readers being able to support my comics without
necessarily having to buy "stuff." Nothing against buying stuff, but I
know from my experience, there are times I want to support artists, but
don't always want another t-shirt, and I can't always make it to their
appearances.
Second, Etsy didn't work out for me (one sale in over a year). I might try another
route for selling original art online, but I think my Etsy experiment is
over. I needed another way to try to support my comic making. (Don't
worry, my
Society6 shop isn't going anywhere.)
Third, I cannot rely on website ads. Between ad blockers and readers getting
content via other channels (Facebook, email, me yelling on corners),
website ads just aren't what they were in the past. Affiliate links
still do better for me than banner ads, but even those only work so well
(and again, need a reader to buy something).
Lastly, Patreon makes it easy for fans to support my comics regardless of where
they read them: I'll have links to my Patreon page when I share my
comics on social media. If someone only reads my comics on
or
(where I don't have ads or affiliate links), Patreon allows them to chip in.
(I also go over the rewards in the blog post on clattertron.com, but didn't feel like I needed to paste that part here, since you can read them in the rewards sidebar)

Pledge $0 or more per month
Everyone
Pledge $0.01 or more per month
Patrons Only
Blog Buddy
$1 or more per month

∙ 1 patron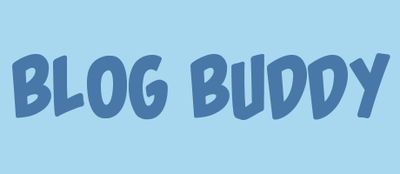 Full access to patrons only blog posts, including my weekly behind the scenes post where I write about making the latest Foxes & Boxes comic.
Satisfaction knowing you are helping me make comics!
Early Bird
$3 or more per month

∙ 2 patrons
All of the $1 a month rewards!
Early access to new Foxes & Boxes comics, even before they go up on clattertron.com or my social media channels.
Early access to my videos (when possible).
Sketch Fan
$5 or more per month

∙ 2 of 5 patrons
All of the $1 and $3 a month rewards!
Each month I will email you a digital, print quality, 5"x7" black and white, single character/thing sketch of my choice.
Mail Pal - 1
$10 or more per month

∙ 0 of 3 patrons
All of the $1 and $3 a month rewards!
A hand-written letter with a positive personal message each month, with a single character/thing sketch of my choice on the same page.
Mail Pal - 2
$20 or more per month

∙ 0 of 2 patrons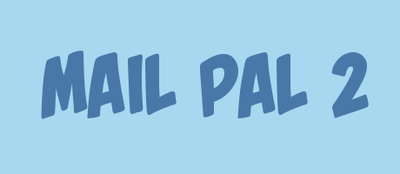 All of the $1 and $3 a month rewards!
A hand-painted watercolor cartoon postcard each month (drawing is my choice), along with a positive personal message handwritten message on the back.