Hengill mountains in the Highlands of Iceland
Hengill volcano is situated in the southwest of Iceland, to the south of Þingvellir. The volcano covers an area of about 100 km².
The volcano is still active, evidenced by its numerous hot springs and fumaroles, but the last eruption occurred approximately 2,000 years ago.
Pledge $0 or more per month
Everyone
Pledge $0.01 or more per month
Patrons Only
$ 1.00+ per month = Thank you so much for helping me documenting Iceland. Plus, as a patron you get to see everything early on my Patreon page
Join the ranks of passionate Rafn Sig,- fans
BONUS: Personal message access to Rafn Sig,-
$ 5.00+ per month = WooW and 1 free full resolution photo from my Stock Web

eBooks I make (I will send you a link for the download)
You sign up to my Stock Web: Ice Stock Photos.com
You let me know that you are my 5$ sponsor at Petreon
You will get 1. FULL resolution Photo ready for printout each year  * for personal use or educational purposes 
You choose the photo
BONUS: Personal message access to Rafn Sig,-
Process/behind-the-scenes
Plus all previous rewards
$ 10.00+ per month = Coool and 2 free full resolution photos from my Stock Web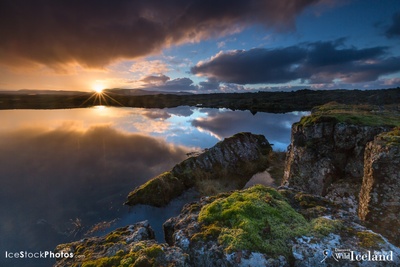 eBooks I make (I will send you a link for the download) 
You sign up to my Stock Web: Ice Stock Photos.com
You let me know that you are my 10$ sponsor at Petreon
You will get 2. FULL resolution Photos ready for printout each year  * for personal use or educational purposes 
You choose the photo
BONUS: Personal message access to Rafn Sig,-
Process/behind-the-scenes
$ 20.00+ per month = Aaaaawesom and 2 free full resolution photos from my Stock Web
 eBooks I make (I will send you a link for the download) 
You sign up to my Stock Web: Ice Stock Photos.com
You let me know that you are my 20$ sponsor at Petreon
You will get 10% discount of all purchased photos on Ice Stock Photos.com
You will get 2. FULL resolution Photo ready for printout each year  * for personal use or educational purposes 
You choose the photos
BONUS: Personal message access to Rafn Sig,-
Process/behind-the-scenes
$ 50.00+ per month = Ouuuuutstanding and 2 free full resolution photos from my Stock Web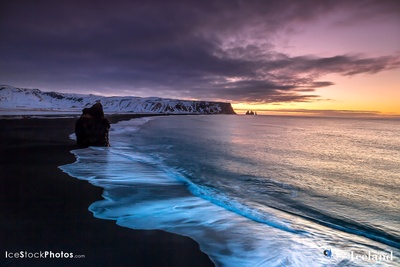 eBooks I make (I will send you a link for the download) 
You sign up to my Stock Web: Ice Stock Photos.com
You let me know that you are my 50$ sponsor at Petreon
You will get 20% discount of all purchased photos on Ice Stock Photos.com
You will get 3. FULL resolution Photos ready for printout each year  * for personal use or educational purposes 
You choose the photos  
BONUS: Personal message access to Rafn Sig,-
Process/behind-the-scenes
$ 100.00+ per month = Maaaaaarvellous and 3 free full resolution photos from my Stock Web
 eBooks I make (I will send you a link for the download) 
You sign up to my Stock Web: Ice Stock Photos.com
You let me know that you are my 100$ sponsor at Petreon
You will get 25% discount of all purchased photos on Ice Stock Photos.com
You will get 3. FULL resolution Photos ready for printout each year  * for personal use or educational purposes 
You choose the photos 
BONUS: Personal message access to Rafn Sig,-
Process/behind-the-scenes
$ 200.00+ per month = 5 full resolution photos from IceStockPhotos.com each month
 eBooks I make (I will send you a link for the download) 
You sign up to my Stock Web: Ice Stock Photos.com
You let me know that you are my 200$ sponsor at Petreon
You will get 5 full resolution photos from  Ice Stock Photos.com  each month
BONUS: Personal message access to Rafn Sig,-
Process/behind-the-scenes
$ 500.00+ per month = 10 full resolution photos from IceStockPhotos.com each month
 eBooks I make (I will send you a link for the download) 
You sign up to my Stock Web: Ice Stock Photos.com
You let me know that you are my 200$ sponsor at Petreon
You will get 10 full resolution photos from  Ice Stock Photos.com  each month
BONUS: Personal message access to Rafn Sig,-
Process/behind-the-scenes
$ 1.000.00+ per month = 20 full resolution photos from IceStockPhotos.com each month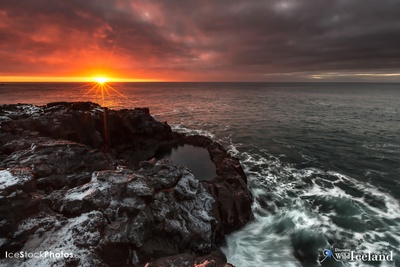 eBooks I make (I will send you a link for the download) 
You sign up to my Stock Web: Ice Stock Photos.com
You let me know that you are my 200$ sponsor at Petreon
You will get 20 full resolution photos from  Ice Stock Photos.com  each month
BONUS: Personal message access to Rafn Sig,-
Process/behind-the-scenes
$ 2.000.00+ per month = 30 full resolution photos from IceStockPhotos.com each month
 eBooks I make (I will send you a link for the download) 
You sign up to my Stock Web: Ice Stock Photos.com
You let me know that you are my 200$ sponsor at Petreon
You will get 30 full resolution photos from  Ice Stock Photos.com  each month
BONUS: Personal message access to Rafn Sig,-
Process/behind-the-scenes
$ 10.000.00+ per month = UNLIMITED DOWNLOAD from IceStockPhotos.com each month + 4 day Private Photo Workshop in Iceland
$10,000 or more per month
 eBooks I make (I will send you a link for the download) 
You sign up to my Stock Web: Ice Stock Photos.com
You let me know that you are my 200$ sponsor at Petreon
You will get UNLIMITED DOWNLOAD of photos from  Ice Stock Photos.com  each month
PRIVATE 4 DAY Photo Workshop tour in Iceland
BONUS: Personal message access to Rafn Sig,-
Process/behind-the-scenes