HeyROB! fitV: Episode 4 Seizing the Moment
Can't ever let an opportunity slip away. Improving the body everyday.
Pledge $0 or more per month
Everyone
Pledge $0.01 or more per month
Patrons Only
Backstage Pass
 We will add you as friends on Facebook so you can take part in our discussions. This is unlimited. If we are airing live, you can call in. We will also have a weekly Question & Answer show that is dedicated to taking your calls and answering your questions. We can actually FaceTime each other! 
This is what I'm most excited for. I love to connect to people and hear different points of views.
Can't wait to talk to you guys!!!
Thisis a chance to get a little more one on one with you guys and go a little longer and really find out what you've always wanted to know
Check out everything that happens on and off stage. Get a look at everything from my sightseeing adventures, drum videos, fitness stuff to hanging out with my family or my band or friends in other bands. I also have tons of videos in the archives that span my whole career. Exclusive stuff that isn't available on Youtube. 
Can't wait to share this stuff with you guys!!!
Follow Back!!!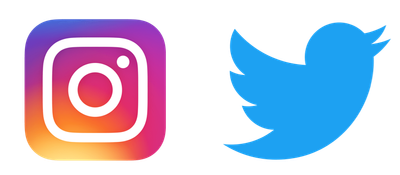 Along with everything above,
I will follow you back on Instagram and/or Twitter. 
You'll be able to message me with any  topic ideas or questions to be answered on the show.
This will make it easier to notify you whenever  we're doing a live show or post anything new.
The Guest List
Everything below this tier +
 - The opportunity to ask questions to Guests on Podcast live and direct.
 (Keep in mind, this is not guaranteed with every guest. Some artists/guests might not feel comfortable with live fans or it may not be logistically possible for some artists/guests.)
Hey Rob! Can I have a Drumstick?!?!
Yes you can!
With this tier you get:
Access to everything above
                    and
A SIGNED PAIR OF DRUMSTICKS!!!
As a drummer, there is nothing I get asked more than, "Hey Rob! Can a get a drumstick?!" 
Well now you have your chance to get a signed pair of my 
Vic Firth Signature Series Sticks.
Memorabilia Raffle
Own a part of history.
Get everything listed above
                      and
A chance to own a  truly special one of a kind memorabilia item.
As a superfan, I know how much I love collecting stuff from my favorite artists and how amazing it is to be able to own something that was actually part of their art. 
Every Month I will choose 2 people, who sign up to this tier, to receive a one of a kind item. It can be a cymbal that was used on one of the ETF records, stage clothes, clothes that have been in the album covers and posters. Even stuff signed by some of my favorite artists. I love nostalgia and I hate parting ways with some of this stuff, but I can't be selfish anymore. Here's your chance to own a piece of history