Join Lazylonewolf and 5 other patrons in the $1 tier to unlock this post.
Starter Pack
$1 or more per month

∙ 5 patrons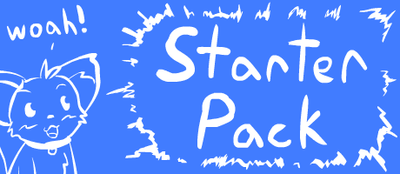 New
wallpapers
after every Episode, also:
Access to the Activity Feed.
Access to the patrons-only channel in Discord.
1st panel previews of comics.
WIP progress pics of the monthly thank you art.
Priority for art requests for the monthly thank you art and streams (higher tiers have more priority)
No need to vote to see the vote incentives in Top Web Comics (your votes are still welcome though!)
Fun polls that don't affect the story, like choosing the character's clothes and hairstyle for the next Episode.
Add your name to the Patrons page
If I see you in real life, I'll give you a slight nod
Patreon is a membership platform that makes it easy for artists/creators to get paid.