How To Buy Clothing Smarter & Influence Big Change!
Although it may sound a bit daunting, here's something to keep in mind this holiday season: what we buy has a huge effect on our environments. But there's a way to make it easy! Encased in this article are a few of the tools you'll need.
Pledge $0 or more per month
Everyone
Pledge $0.01 or more per month
Patrons Only
BIG thanks!
$1 or more per month

∙ 3 patrons
Welcome to the community! 
At this tier, you'll get access to our patron-only feed where we share books, podcasts, and other videos we love!   
Thank you for helping us spread the word about EWC.  
Podcasts!
$3 or more per month

∙ 1 patron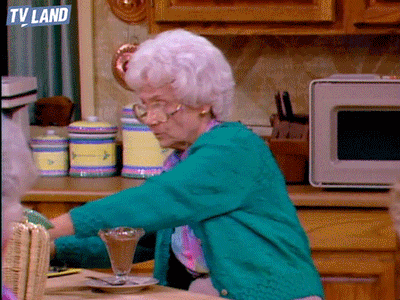 Every other week we publish a new episode of the EWC Podcast and you'll get to hear it! 
These are exclusive interviews with the amazing innovators and thought leaders we feature on the site and a behind the scenes listen at what's going on at EWC. 
(Also includes access to patron-only feed.)
Make your own circle!
$10 or more per month

∙ 1 patron
$10 a month goes a long way to helping us make EWC a household name! 
So, we want to give you a shout out and a big thank you by working with you to create a unique playlist of your favorite articles to share with the world.
(Includes previous rewards)
You bought our interns burritos!
$20 or more per month

∙ 0 patrons
Pretty straight forward—now we can buy our awesome interns burritos! 
(You also get all of the fun other rewards)
The WHOLE FLIPPIN' TEAM gets burritos!
$50 or more per month

∙ 0 patrons
You're awesome. 
We've been living on a diet of frozen burritos from Trader Joe's for far too long.
(You still get those other rewards!) 
Personal thank you call from Dr. Lynda
$100 or more per month

∙ 0 patrons
In all honesty, she just loves a good chat.  But if you're looking for someone to tell all your hopes and dreams to, Dr. Lynda's your gal. She'll point you in the right direction and can probably connect you to some pretty cool people! 
(Of course, you'll also get all of the previous rewards!)
Holy cow, who are you?
$500 or more per month

∙ 0 patrons
Just wow, thank you so much! You get ALL OF THE REWARDS! 
Get Liesl out of her parents' basement!
$1,000 or more per month

∙ 0 patrons
Congratulations! Because of you, Liesl is one step closer to moving out of her parent's basement. 
(Includes all other rewards)