How To Defeat An Iconic Movie Hero | Ep 299
Last year, we debated on how, if we were to drop ourselves into a movie, we could defeat an iconic movie villain. It was a difficult task, though with a little creativity and a box of flies, we were able to fend off evil fairly successfully. 
This year, we wanted to turn the tables. The villains rarely win, which means heroes are far more difficult to bring down. Therefore, on this episode we put ourselves firmly in the shoes of supervillains and megalomaniacs everywhere and determine exactly how we would bring down iconic movie heroes such as Iron Man, Batman, Harry Potter, James Bond, and even Luke Skywalker! 
That's not nearly everything. We also have a report from RRStar.com reporter Adam Poulisse on Sundance and films Hereditary, Minding the Gap, and Piercing; discussion on Oscar snubs, Netflix's goal to change the industry, MoviePass' latest move, and Breaking Bad's anniversary; as well as reviews of Open House and Hostiles. 
Join in on our conversation and listen to the latest episode of The Hollywood Outsider.
Discussed on this episode of The Hollywood Outsider Movie and TV Podcast:
• (0:00 – 30:31) Film and TV Discussion: Do the Oscars really snub, MoviePass gets into the business of making movies, Netflix is changing the theater experience, and Breaking Bad turns 10. 
• (30:32 – 53:49) Sundance Report from Entertainment Reporter Adam Poulisse | Spoiler-free Reviews of Open House and Hostiles
• (53:50 – 59:49) Upcoming Releases: Winchester, Braven, Victor Crowley, Woody Woodpecker | What's This Movie
• (59:50 – 1:34:26) From the Outside In Topic: How To Defeat An Iconic Movie Hero
• (1:34:27 – 1:48:11) Recommendations | Closing
Pledge $0 or more per month
Everyone
Pledge $0.01 or more per month
Patrons Only
Become A HO!
$1 or more per month

∙ 4 patrons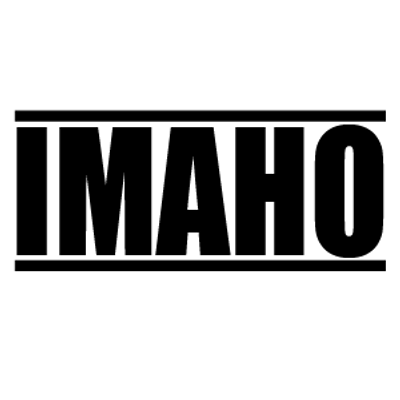 For pledging $1 a month, our hosts will send you a personal appreciation for helping cover costs associated with recording and producing weekly content. Thank you so much for supporting the show!
You've Landed A Leading Role!
$3 or more per month

∙ 7 patrons
We will send you our personal thank you, as well as Early Access to any reactions casts or extra episodes. Also, you will gain access to our exclusive monthly Bad Movie Night episode! 
You're A Shooting Star!
$5 or more per month

∙ 16 patrons
YOU now have access to at our exclusive monthly Bonus Episode, where we discuss specific topics ONLY available there, often complete with a Behind-the-Scene HO Story! You also have access to all previous rewards.  
You Write The Script!
$10 or more per month

∙ 5 patrons
YOU will receive an on-air Thank You from our Hosts. You can also choose one of the following: a movie or specific television episode we will review, or a topic of your choice for on an upcoming show, and all previous rewards!
You Run The Studio!
$20 or more per month

∙ 2 of 10 patrons
For pledging $20 a month, you can choose from an exclusive IMAHO t-shirt (sizes subject to availability, shipping only within the continental U.S.) OR you can guest on an upcoming episode to discuss the topic of that week (subject to availability and sound requirements).  Also, we will use a topic or Battle Royale selection of your choosing (film or TV related) for an upcoming episode, and all previous rewards.