HOW TO FIND THE KATANA - NEW LOCATION! | The Forest Gameplay S3E20 (Alpha v0.36)
Pledge $0 or more per month
Everyone
Pledge $0.01 or more per month
Patrons Only
SUPPORT TIER
Green Name in Discord Chat
Play on The Forest Support Server
Join the Discord Supporter Lounge
View Patreon News Feed
Discount codes for ZumaArcade Merch
I know $1 doesn't seem a lot but it's like you watching hundreds of my videos every month! Thank you for supporting my channel and future content <3
SAVE TIER
All Rewards Above +
Blue Name in Discord Chat
Access my Save Files! (Season 3 of The Forest updated Castle Base posted 1st of every month)
Vote in private polls to decide which games I play and the direction of the channel.
SOCIAL TIER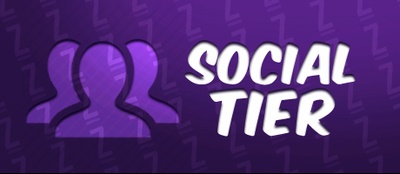 All Rewards Above +
Purple Name in Discord Chat
Name shown before stream on Patreon Legend List  
Twitter follow from @ZumaUK
Added to my Steam Friend List (better chance to game with me)
GAMING TIER
All Rewards Above +
Red Name in Discord Chat
Play on The Forest Gaming Server
Join the Discord Gaming Chat
Play Multiplayer Games with me on Stream
Youtube Creator Advice, Setup, Equipment etc
Limited Availability (25)
ELITE TIER
All Rewards Above +
Gold Name in Discord Chat  
Add to my personal Skype 
First to receive any early Beta keys
If you're a gaming Youtuber & upload consistently I'll gladly add you to my Featured Channel List
Limited Availability (7)
 Thank you for going above and beyond to support my channel, it means a lot.