I Started a Podcast About Mental Health
Hey everyone!
So couple notes on this. I'm adjusting to not having another person to talk to while podcasting so sorry if it's a little awkward and I'm sorry for crying. This first episode is about living with ADHD as an adult and it's not something I talk about very much, which I get into in the episode. I'm planning on more episodes on topics like self care, affirmation, depression, PTSD, estrangement, anxiety, drinking problems, and all sorts of other things. I'm going to make at least a few of these public, because while I need the money I also want people to have access to this in case it's helpful. 
Comment with any questions and I hope you all have a great new year. 
In 2016, I said the universe needed to provide for me and it killed Bowie within a week. 
In 2017, I'm more focused on making as great an impact as possible. Universe be damned. 
To the revolution! 
Pledge $0 or more per month
Everyone
Pledge $0.01 or more per month
Patrons Only
Patronaut
$1 or more per month

∙ 4 patrons
My deepest appreciation. I'll dedicate every meal I eat to you
Bagel Buddy
$5 or more per month

∙ 3 patrons
You'll get a monthly affirmation from me. I will validate that fuck out of you.
Zelda's Cuddle Puddle
$10 or more per month

∙ 3 patrons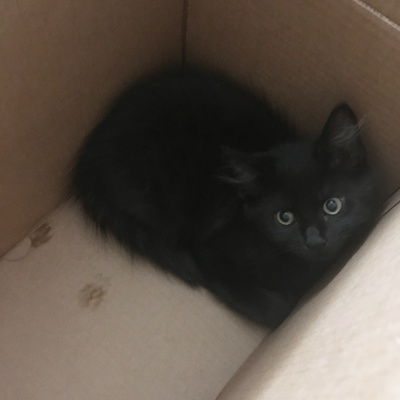 A monthly picture of my cat doing something adorable or weird with a great story about how much I love them 
Previous rewards.
Dear Scabby Advisee
$30 or more per month

∙ 2 patrons
Ask me anything. If you need life advice, moral support, or just want to know what to do in a crisis, I will give you that. I'll be your sounding board. 
Plus all previous rewards
Patreonus
$40 or more per month

∙ 1 patron
I'll read your Tarot cards!
All previous rewards
Pen Pal
$50 or more per month

∙ 2 patrons
I will send you a piece of personalized mail be it letter written in quill or an adorable picture of my cat
Plus all previous rewards
GOLD STAR PATRONAUT
$100 or more per month

∙ 0 patrons
You get a personalized thinkpiece based on the title you give me. It could be anything! Do you want a listicle on how to explain polyamory to your dog? You got it. Do you need a seasoned feminist take down of bovine related deaths? All yours. You send me the title and I'll write you that piece
Plus previous rewards