I Want it All Storyboard MAP (Part 5)
I would usually post this under clips but since this was a limited time to finish it I decided to post it publicly quickly. When I do short limited time MAPS they would be published quickly as for the ones with longer time for deadlines Patreons $35+ will see WIPs. 
Pledge $0 or more per month
Everyone
Pledge $0.01 or more per month
Patrons Only
Thank you!
$1 or more per month

∙ 2 patrons
Holy! Thank you so much for support me! Every little amount of support means so much to me! Supporting this tier you'll get:
- Day access to certain Illustrations, Reference, animations
-Manage to get a little more info about them before anyone else
Early Comic page access/ sketchpages
$5 or more per month

∙ 5 patrons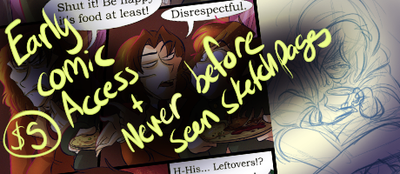 - Get to see comic pages 3 days early before being published
-  Access to sketchbook pages 
- Private comic/ Illustration / Reference sheet streams
Gifs/ thumbnails/Credit
$15 or more per month

∙ 1 patron
- Being able to see gifs of animation projects that are being worked on.
- Seeing thumbnails of concept art, reference sheets of comic and future animation projects. 
- See Meme/ MAP animation WIPs
- Private Animation streams.
WIP Clips
$25 or more per month

∙ 2 patrons
-Be able to see Animatic, Roughs, and small clips from larger projects animation projects. 
-See speed scenes early (They are like speed art but involving animation)
15% Discount/ Discord
$50 or more per month

∙ 0 patrons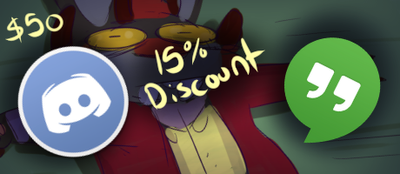 - 15% discount off commissions
- Gets  a YCH spot is open in animation (when open)
- Google hangouts (Coming soon)
-Discord ( Coming soon )
Access to everything/ Free Character drawings
$85 or more per month

∙ 1 patron
- Month early access to pages (from thumbnails, roughs, clean up ect)
- Access to private art
- More frequent Animation updates
- 20% off Commissions