important Update on emails/private messages
Hello, my dear Patreons! First of all, I hope you're doing great. Secondly, the postcards are ready to post and I'll do it this week! I'm still waiting for a couple of missing adresses. Monthly mp3 is uploading right now! So I just wrote a post on my facebook page explaining my situation regarding emails and messages. I believe this doesn't apply to my patreons since I always try to get back to you guys, but I've experienced some serious difficulties since the amount of wonderful people who write to me has grown a lot and I am still one small individual trying to reply to them all! Some of the messages require a lot of attention and this has been taking a big amount of my time. I have tried to take some time off and retreat a little but now I need to seriously do it if I don't want my anxiety levels to get to the roof. I need to focus on my videos so I can give you the best relaxation experience and also live my life, hang out with my friends, work on side projects, study, read, write... So if you hear a little less from me, please know that it's a conscious choice I'm making in order to have more calm and peace to work on the content for you guys. I prefer to be a quiet presence behind the scenes and actually get things done rather than losing all my energies in something which will leave me frustrated because I always want to do more and be more present. I do appreciate every message/email/comment I get and I will try to be more present on youtube, since public comments have been easier to handle that private messages. Thank you so much for understanding and for being so supportive. I love you all so incredibly much and I want to thank you for being part of this fantastic journey! Love and hugs Kiki
Pledge $0 or more per month
Everyone
Pledge $0.01 or more per month
Patrons Only
EXCLUSIVE VIDEO! VIDEO EXCLUSIVO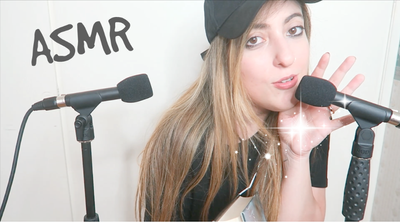 Acceso a un vídeo colectivo de charlas o un vídeo asmr que no ha sido publicado en mi canal! 
Access to a collective chit chat video or an asmr video that I did not release on my channel!



BLOOPERS LEVEL
Acceso a mis bloopers mensuales y en ocasiones fotos detrás de la escena. 
Access to my bloopers clips once a month and occasionally behind the scene pictures. 
MONTHLY MP3 MENSUAL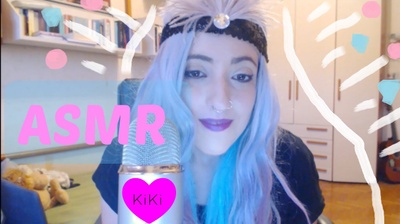 Link a un mp3 de sonidos o susurros por mes editado a partir de mis vídeo.
Link to monthly mp3 soundscape or whispered audio edited from my videos.