A mixed bag today as I'm working on a number of projects and haven't had time to get to sending this out until now— my apologies.
Thanks for the pledges!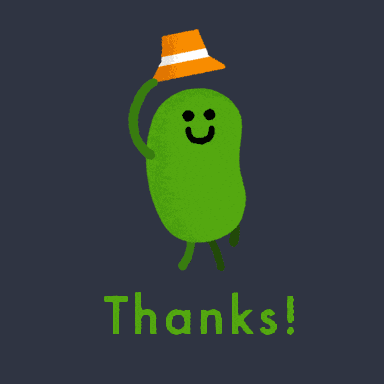 First up new site contributor Hussain (you can find him on Twitter @Chemzes ) takes on the U.S. Senate and their role in furthering occupation in Israel. 
The disgraceful support that these "progressive" and "left wing" Democrats have offered Israel in signing this letter is yet another reminder that the left cannot rely wholly on their politicians to provide justice in the world. It must always keep the pressure and fight the Democrats it supports with the same energy it fights the Democrats it opposes.
Next, friend of the show Gabriel Squailia talks about how makeup is an essential part of her womanhood.  Squailia's piece, found at Bustle , is well worth the read.
We associate makeup with femininity, but this is a perfectly subjective cultural value. We also associate femininity with womanhood, though those concepts are complex, their connection wobbly. A cisgender woman who doesn't wear makeup is still every bit a woman. A trans woman who passes for cis or is mistaken for a man is still every bit a woman, regardless of how much makeup she wears.
At The Baffler, Yasha Levine casts doubt  on the idea that the Russians had anything to do with the hacking of the DNC emails last year. No matter where you fall on this story, read this article (you can skip the extended digression on Georgian politics in the middle).
CrowdStrike stuck to its guns, and other cybersecurity firms and experts likewise clamored to confirm its findings: Russia was behind the attack. Most journalists took these security savants at their word, not bothering to investigate or vet their forensic methods or look at the way CrowdStrike arrived at its conclusions. And how could they? They were the experts. If you couldn't trust CrowdStrike and company, who could you trust?
Unfortunately, there were big problems with CrowdStrike's account. For one thing, the names of the two Russian espionage groups that CrowdStrike supposedly caught, Cozy Bear and Fancy Bear, were a fiction. Cozy Bear and Fancy Bear are what cyber monitors call "Advanced Persistent Threats," or APTs. When investigators analyze an intrusion, they look at the tools and methods that the hackers used to get inside: source code, language settings, compiler times, time zones, IP settings, and so on. They then compare all these things against a database of previously recorded hacks that is shared among cyber professionals. If the attack fits an old profile, they assign it to an existing APT. If they find something new, they create a group and give it an official name (say, APT911) and then a cooler moniker they can throw around in their reports (say, TrumpDump).
Frye festival was always going to be a disaster. That's what Chloe Gordon, who worked on the event, writes  in The Cut. 
The next day, things really started to fall apart. On Friday, lots of people on the production team got fired. I did not get fired. I did get a phone call that same night that said something along the lines of, "Congratulations, the guys will allow you to continue to work on the festival! For two thirds of what you asked for. And we're not paying the artists yet." So with that, I quit. I told the tour managers I had been in contact with that I was going to take myself off the project. And then I flew back to New York and waited eagerly for six weeks to see how Fyre Festival would play out.
Alex Nichols delivers some catharsis  at The Outline for those of us who have watched the trainwreck of the Trump presidency over the first 100 days. 
In lieu of substantive policy changes, the first 100 days of President Donald Trump's reign have been a carnival of public relations misfires, self-defeating liberal media stunts, self-defeating alt-right media stunts, and missile strikes on empty airbases.
As awful as it is that half of our country elected an extremely dumb reality star to the highest office in the land, this does ease some of the residual pain from the election. After all, the last time we had a President Clinton and a GOP-controlled legislature, the GOP gutted welfare and ramped up the inadvisable War on Drugs.
And finally, a tale from 2011 about a film director we all love behaving poorly. Nick Nolte says that his refusal to applaud a blacklisting narc got him barred from working with Martin Scorsese.  Team Nolte.
In the interview (which is kind of a must read), he claims that his decision to not applaud Elia Kazan at the 1999 Oscars (the year he was up for a Best Actor award for "Affliction"), has cost him a relationship with Martin Scorsese, who had directed Nolte (with Robert DeNiro) in his hellzapoppin' "Cape Fear" remake a few years before. Kazan was a controversial choice given his history as a "friendly witness" before McCarthy's House Committee on Un-American Activities, outing many contemporaries. "Marty and Bob brought him out," Nolte told the magazine. "I didn't know that they were presenting him. Not that it would necessarily change my decision." Nolte can still remember who made nice and applauded the filmamker, "You can name those guys: Spielberg, Tom Hanks, and those guys, they're not going to get in trouble. But Ed Harris and myself, some, just weren't going to applaud." Yeah, we still remember how terribly awkward this televised moment was.
Thanks again for your support. I'll have more later in the week.
Best,
Eoin
---
Eoin higgins released this post 5 days early for patrons.   Become a patron