From Oak leaves to ivy leaves.  I couldn't resist this one.    When I first sat down to create these, I had a bit of a different design in mind.   I may still try that design in the future, but for now...this one turned out so beautifully.  I almost didn't want to post it in my shop, but...can't keep everything I make, right? :)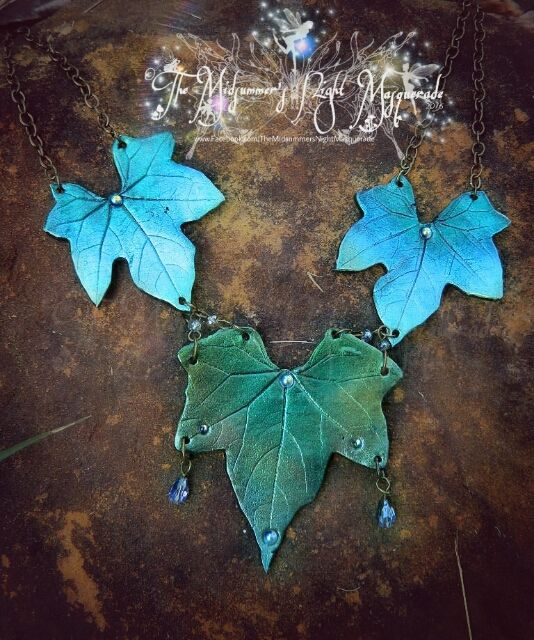 Believe it or not, I don't actually have a lot of experience in working with jewelry construction.  There are so many small components to some of the more detailed pieces I've seen...so many small connectors and spacers and beads that I don't think I'd ever think to put together, but which look amazing!  A lot of the construction of this piece, and the earlier oak leaf necklaces, included a bit of trial and error and going off of inspiration from other jewelry items I've seen over the years.  I'm definitely amassing a heck of a jewelry supplies cache from all of the small components needed...and all the pliers and wire cutters, etc.   Definitely gaining an all new appreciation for jewelry artists - wow! 
I even made these little crystal and wire chain connectors myself!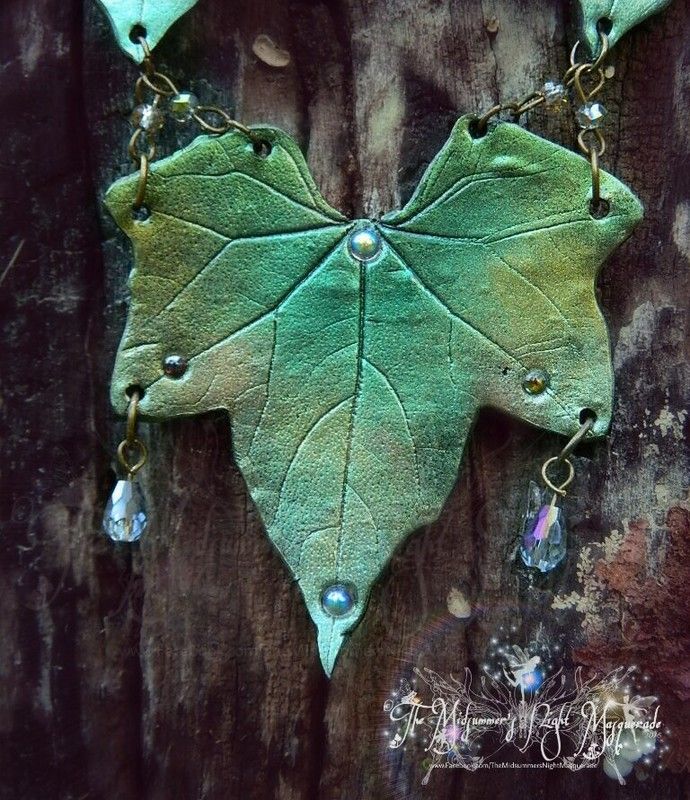 I adore how beautifully the coloring on this large ivy leaf turned out.  I just kept layering my pigments 'till I started getting more of the colors I wanted.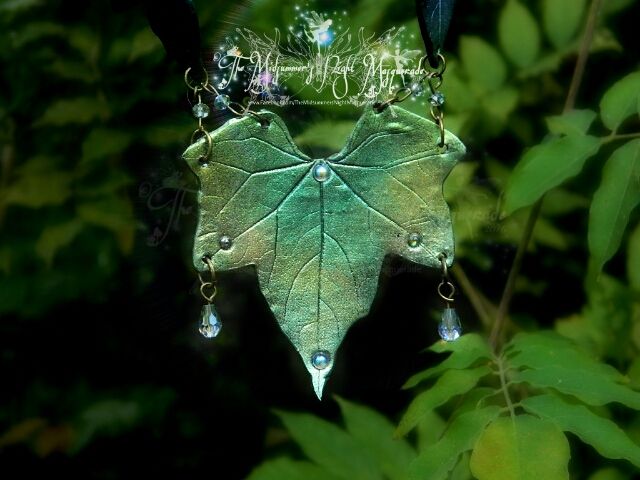 And these smaller ivy leaves....would you believe that some of this coloring is thanks to some eyeshadows I have? :D   This leaf turned out absolutely beautiful, I love it. :D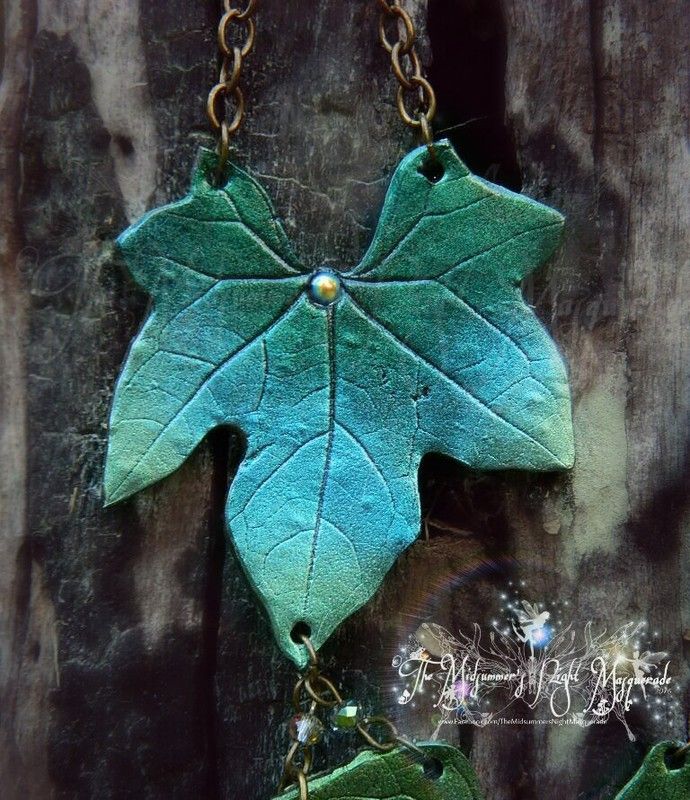 And then I also had to make some small oak leaf earrings. They came out a bit larger than I'd intended, but still cool.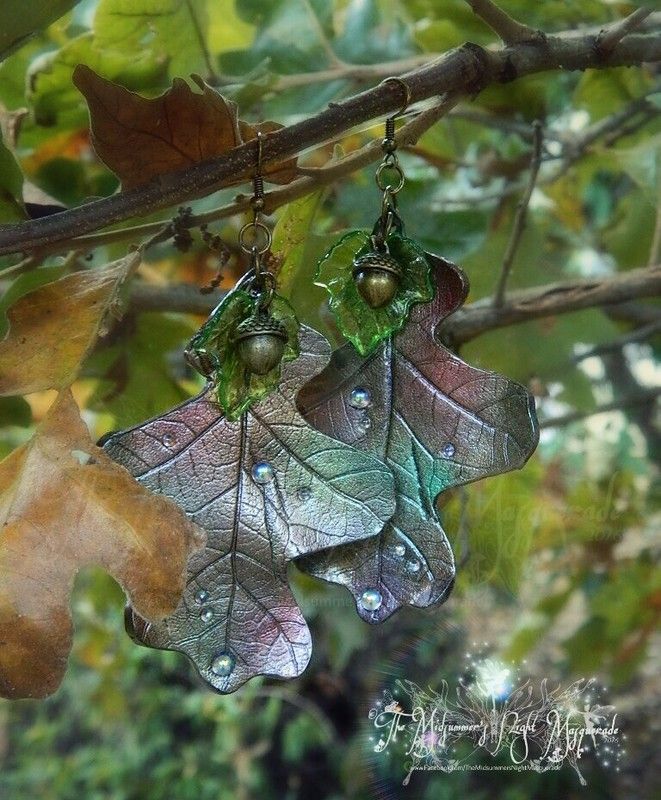 These oak leaf earrings are currently available for sale in my Etsy shop. :)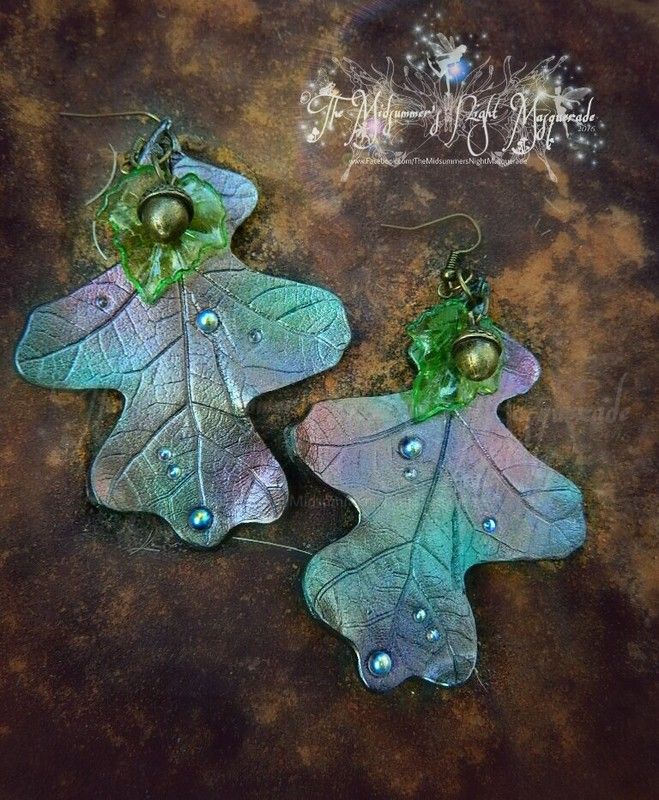 The Ivy necklace is already sold, but be sure to keep an eye on my Etsy shop as I'm constantly adding to it. :D