January 2016 patron supported
Thank you so much for the support this month!
Pledge $0 or more per month
Everyone
Pledge $0.01 or more per month
Patrons Only
A Simple Tip
Get access to the
Patreon news feed
which will include a one-day
early video access
of the latest YouTube videos plus other channel news and updates. 
You'll also have my heart-felt thanks and will become one of my Sketched Out  Patrons.  As such, you're helping me take the next step towards providing more regular  content. Every dollar helps! 
Patreon Feed Access Sneak Peaks & Behind the Scenes Posts
My heart filled thanks
A Step Up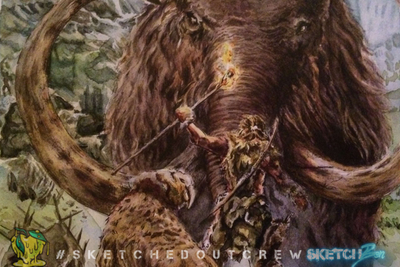 You're taking it to the next level. Not only do you receive the
prior benefits
you'll also receive digital gifts of the work made on the show.
It's through these acts that I can keep up with the cost of supplies to produce work and pursue my child hood dream.
Sound Crew Recognition
Any color pages made
Desktop wallpapers
All previous rewards
Lemonades
 At this level, you'll also get access to my
Patreon feed
plus additional
Sketchbook Looks & Peeks
 – video content showcasing sketchbook work and actual drawing sessions. Videos not typically shown on YouTube. 
 Sketchbook Looks  
Access to drawings and sketching sessions.
A digital post card & personal thank you from me 
Plus all previous rewards
LEMON POPPY SEED MUFFIN
You're stepping up and directly making an impact on the cost of tools & programs used to create my work & videos content for stream and youtube.
I can not express how grateful I am to you for your support,
Video Credits Recognized on any video credits as associate.
Plus all previous rewards