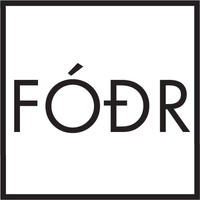 January Week 1: Meditation
Sink into the theme of Take Comfort in this first guided meditation where we take a little inventory of where we experience comfort from God and where we desire to experience comfort from God. 
Pledge $0 or more per month
Everyone
Pledge $0.01 or more per month
Patrons Only
Fans
Just lending some support, because you love what we do.  No rewards at this level besides the freebies we'll post here on the feed.
Love + Support
You just want to keep the lights on and show some major love.  You want to support the cause of contemplation and deeper connection with God for everyone (because you know it impacts society).
Mindful Collective
Monthly content centering on a theme that draws you nearer to yourself and nearer to God.  Each month includes a written/audio overview of the month's theme, a weekly guided meditation (audio), and a creative, visual element for inspiration or visual grounding during meditations.
Group Spiritual Direction + Mindfulness Subscription
Process what you're finding through the Mindfulness Subscription in a safe, confidential, and loving environment with other individuals engaging the same process! We'll arrange monthly group sessions over Google hangouts where we can practice a contemplative practice together and verbally process God's deeper transformation in you.
One-on-One Spiritual Direction, Behind the Scenes, + Mindfulness Subscription
Get safe, private, confidential processing space with your own Spiritual Director via call once-a-month.  The Mindfulness Subscription is sure to bring realizations and issues up, get your own private space to talk, pray, and meditate on it all.  Also, get the behind the scenes processing around creating this content and hints at what's dropping next month! 
Curated Experience Box in Monthly Theme
Receive a box delivered to your door every month with a curated collection of items designed to create an environment for you experience of the Mindfulness Subscription content.  For example, for January's Take Comfort theme you may receive a candle, handmade mug, blanket, and a book from the resources list all in a nice little pack to get you started on the experience of Taking Comfort.