Joji Locatelli joins our Shetland Patrons - 18 November
We are really pleased to announce that Joji Locatelli will be joining us as our guest for our first
live web event
on Friday, 18 November.  This live event is open to Shetland Patrons, who will be able to submit questions and talk to Joji live.  Merino Patrons will have access to an audio recording of the event.
If you would like to attend this and future live events, then you need to support the Fruity Knitting Podcast as a Shetland Patron.  Please sign up early to ensure that you get your invitation and access details. 

Pledge $0 or more per month
Everyone
Pledge $0.01 or more per month
Patrons Only
Hebrideans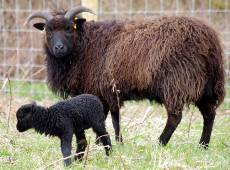 Hebrideans
, you are the (yarny) base of our show. 
Thank you so much for your contribution. 
To thank you for your contribution, we have regular
special offers,
mostly
discounts
on
yarns
and
patterns
produced by our guests.  Our Patrons love these discounts, and they support our guests too. 
 
Your name will be included on a Patrons page on the Fruity Knitting website, and the first 500 "Founding Patrons" will be listed in the program credits on the show.  (Limited for technical reasons!) 
Merinos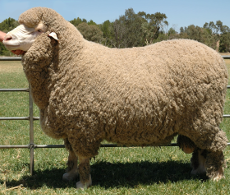 Merinos
, you know quality and you're big producers. 
Thank you for your generous support. 
Your contribution lets us put in the time to give everyone the very best show we can create. 
As valued Merinos, you get access to the
audio recordings of the monthly events
that we hold with our Shetland Patrons. This includes additional material from guests like Joji Locatelli, Andrea Mowry, Ann Budd, Deborah Newton and Carson Demers.
You're in the program credits (limited to first 500 Patrons), you're on the Patrons page, and you're in for any special offers we can organize.
Shetlands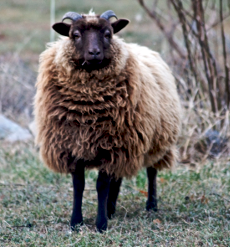 Shetlands
, your numbers may be small, but you are treasured for your contribution to the knitting world. 
Thank you for your generosity and for the confidence that you are showing in us. 
You're special and heads are turning. 
We want to spend time with you
, so we're hosting a
monthly 50-minute online video event
.  We aim to include an inspiring guest as often as possible.  Together we exchange ideas and tips on our projects, and get to know each other.  This will be an exciting opportunity for you to speak to and ask questions of our guests directly. 
Upcoming Guests (Status September 2018)
Asa Tricosa 
Meg Swansen
Louisa Harding 
Past Guests
Susan Crawford
Di Gilpin
Isabell Kraemer 
Veera Välimäki
Caitlin Hunter
Andrea Mowry
Joji Locatelli
Deb Robson
Deborah Newton
Carson Demers
Nancy Marchant 
Romi Hill 
Veronik Avery 
Shetlands keep in touch throughout the month in a private Facebook group.  This is an intimate group, so you'll soon know the other members of the flock.  Apart from sharing your work and thoughts with each other and with us, you will also be able to submit questions for our guests to prepare for the upcoming online video event.  

An audio recording is available for each event to you if you can't attend at the time.

(Access to the online event is via your computer or mobile phone, via internet. You'll need some sort of speakers or headphone, a microphone and ideally a camera to participate. We'll send you full details shortly after you sign up.)

And, of course, you'll be in the credits and you'll be eligible for any discounts or other offers we can arrange. 

The number of Patrons at this level must be limited for now.