Hello amazing patron!
Your July Patreon reward is ready and now uploaded on the secret part of the Omens website. That hidden area of the website won't just include Omens related projects, but anything cool I happen to create as well.
This time your reward is a short horror comic that's unrelated to the Omens universe. The story is both a little odd and eerie, but I hope you enjoy it all the same. Thank you so much for your patience and for all the kindness you've shared. You're incredible! 😢
Pledge $0 or more per month
Everyone
Pledge $0.01 or more per month
Patrons Only
Tip Jar
$2 or more per month

∙ 1 patron
Our tip jar! This is just a simple donation and will really help in the long run! You will get nothing but my gratitude. That's worth a lot, you know!
P.S. The reason why there is no $1 tier is because Patron fees eats it all up. =X
VIP Access
$15 or more per month

∙ 3 patrons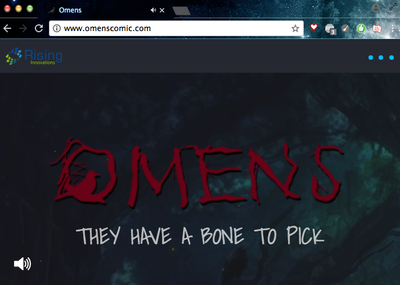 A membership for the hardcore fans! Get access to the secret password protected side of our website that contains cool stuff.
New content will be released monthly. Also, you'll receive SPECIAL THANKS credit in whatever reward it is for that month.