June 2016 patron supported
Thank you so much for the support this month!
Pledge $0 or more per month
Everyone
Pledge $0.01 or more per month
Patrons Only
Supporter
$1 or more per month

∙ 11 patrons
You'll have access to updates about the shows status and future topics that aren't publicly available anywhere else. Beyond that you'll also have my gratitude that not only do you spend time listening to the shows, but are also supporting the shows continued existence.
Additionally on some occasions exclusive Patron-only audio content that may include mini-episodes or out-takes will be posted just because you're awesome :)
Named Supporter
$3 or more per month

∙ 2 patrons
In addition to the benefits of being a supporter, you'll also receive a mention by name (first/last/both your choice) on The Engineered Network site as a special thank-you for your support.
Enthusiast
$5 or more per month

∙ 5 patrons
As an enthusiast in addition to a named thank-you on the website, you'll have access to the raw, unedited show notes for both Pragmatic, Causality and Analytical. Sometimes there's stuff in there that doesn't always make it into the episode and sometimes there some random musings that some fans might find entertaining. Provided to Patrons only in PDF format before the episode airs.
Major Enthusiast
$8 or more per month

∙ 1 patron
As a Major Enthusiast in addition to Enthusiast benefits you'll also have access to an exclusive back-catalogue as well as new episodes of all network shows with No-Ads! No reminders on where to find the network, or to check out Patreon (because you're here already!). We're gradually re-editing and adding fan favourites from the back-catalogue just for your enjoyment!
Backer
$10 or more per month

∙ 2 of 25 patrons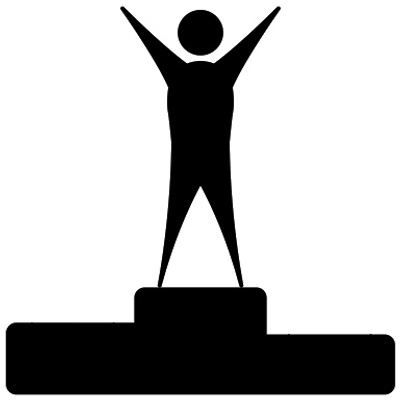 As a backer of the network you'll get all of the benefits of a Major Enthusiast, but in addition you'll also receive a mention by name (first/last/both your choice) at the end of at least one episode (usually more) of Pragmatic, Causality and Analytical each month. There are only a limited number available.
Major Backer
$50 or more per month

∙ 0 of 10 patrons
As a Major Backer you'll get all the benefits of a Backer but you'll get an exclusive Making An Episode video clip each month there's at least one Major Backer. Each will cover either a topic, pre-production, recording, editing, publishing and more.