Hey Gretchen, Berent, Valerie, Marshall, Gregory, Ryk, A.C.,, April, Deb, Earle, and Jeffrey.
As always, thank you all for your support!

I began with $215.20 going into June.
+50.54
-7.43 for publishing
-10.00 for Scott Woods
-10.00 for Nicole Homer
-5.00 for Casey Rochetau
leaving me with $233.21 going into July.
I posted two books during the month of May:

A Completely Biased Guide To Comics I Think You Will Or Won't Enjoy, a 48 page series of reviews of various non-superhero graphic novels.

and
The Complete Masochist's Journey To Stephen King's Dark Tower, Including Several Stops In Mid-World, an 88 page guide to the Stephen King reading project I started in September. I imagined this was just going to be a Patreon bonus booklet, but I've been queried about turning this into an E-Book by a publisher, so there will be a more thorough version of this coming up in the future, hopefully.
Since the Memorial Day post, I've also posted a reimagining of Phil Collins's "Face Lift" album mostly in celebration of happy Questlove looked after playing "In The Air Tonite" on The Tonight Show. I also made a "What's Beef?" mix, chronicling the current Drake vs. Pusha T feud, including many of the songs they sampled to produce their tracks.
Keep an eye out for more tracks, and a new book before the 15th of the month.
Thanks again!
--Adam
Pledge $0 or more per month
Everyone
Pledge $0.01 or more per month
Patrons Only
The Dollar Store
$1 or more per month

∙ 0 patrons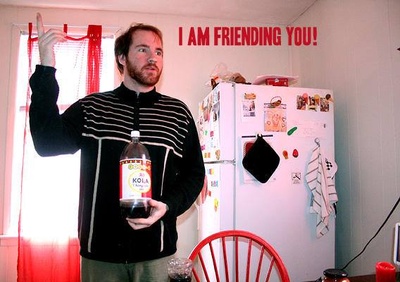 You're officially a patron and will receive one very thankful virtual head nod. Also, you'll have access to my patron-only feed for blog posts, video, and picture updates along the way.
Queer As A Three Dollar Investment
$3 or more per month

∙ 3 patrons
This option gets you access to the password protected page at The Crooked Treehouse where I'll be posting work that isn't public yet.
Give Me Five
$5 or more per month

∙ 6 patrons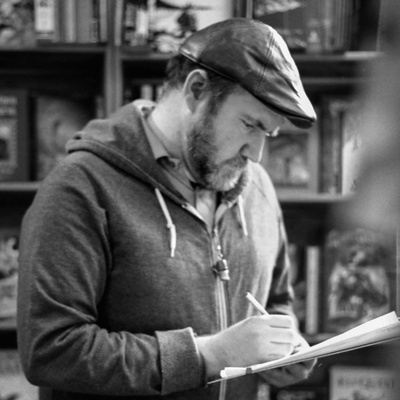 For $5 a month, you get the previous rewards, as well as a 48 page pdf every month. Sometimes it will be poetry, sometimes retail woes, sometime memoirs about growing up on Cape Cod. But once a month you'll get some form of a designed book to read on your digital device. It will include cover art, copyright info, and some form of index, too.
Tender Loving Care
$10 or more per month

∙ 2 patrons
You're a hero. You deserve more than just online gifts (but you'll still get those, too). At least three times during the calendar year, I will send you a physical copy of a book created this year. 
20/20 Foresight
$20 or more per month

∙ 0 patrons
You get all the previous rewards, plus you will get to hear unedited podcasts that will only be available to people who have pledged more than $20 a month. 
Is Your Company Hiring?
$100 or more per month

∙ 0 patrons
I don't know what you do for a living that you can afford this, but Thank You. You get access to everything from the previous tiers, plus a handwritten collection of at least 100 pages  on the subject of your choice, delivered within six months of you signing up for this tier. You'll also get at least one additional physically printed book from my back catalog.