The spoof comic returns. As does the scenario of bad fanfiction. Featured in this issue is a new background, and a new, unrevealed character. By the way, he will be getting his official character reveal pretty soon. I'm just waiting on KahoOkashii to finish up on his expressions. XD
Keepsake: Reject is not regarded as canon, nor does it particularly reflect the writing quality that will be present in the final script. Its merely a way to use my characters and setting basically however I want in the moment. Mostly in ways that don't quite fit the visual novel. Not to mention, its to show off some of the art assets in development in a way that's way more interesting than a watermarked image sitting around somewhere. (And of course if you become a Patron, you may get to see those backgrounds without the water marks. XD ) That being said, here you go!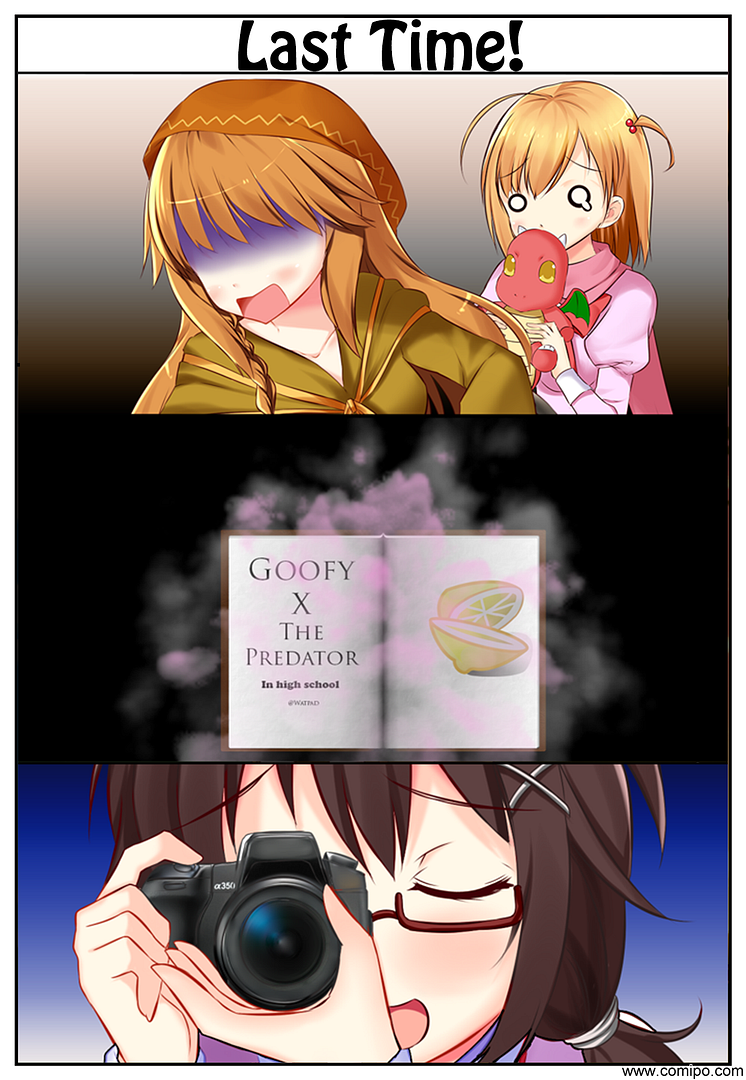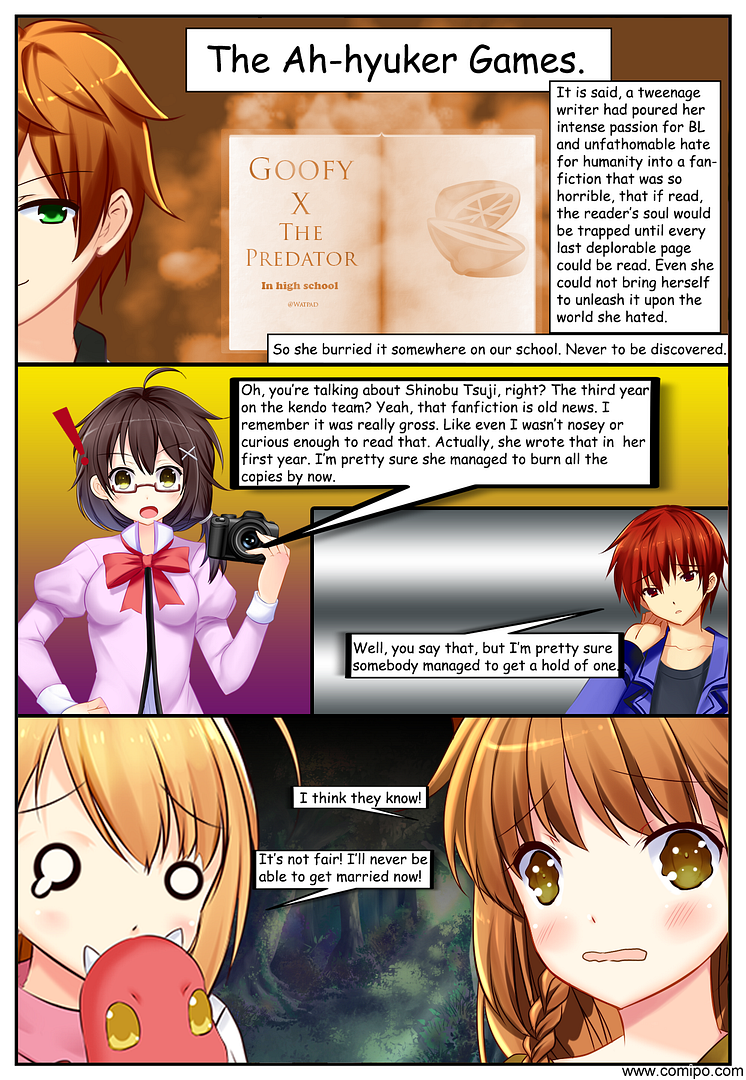 And as a sneak preview for #3: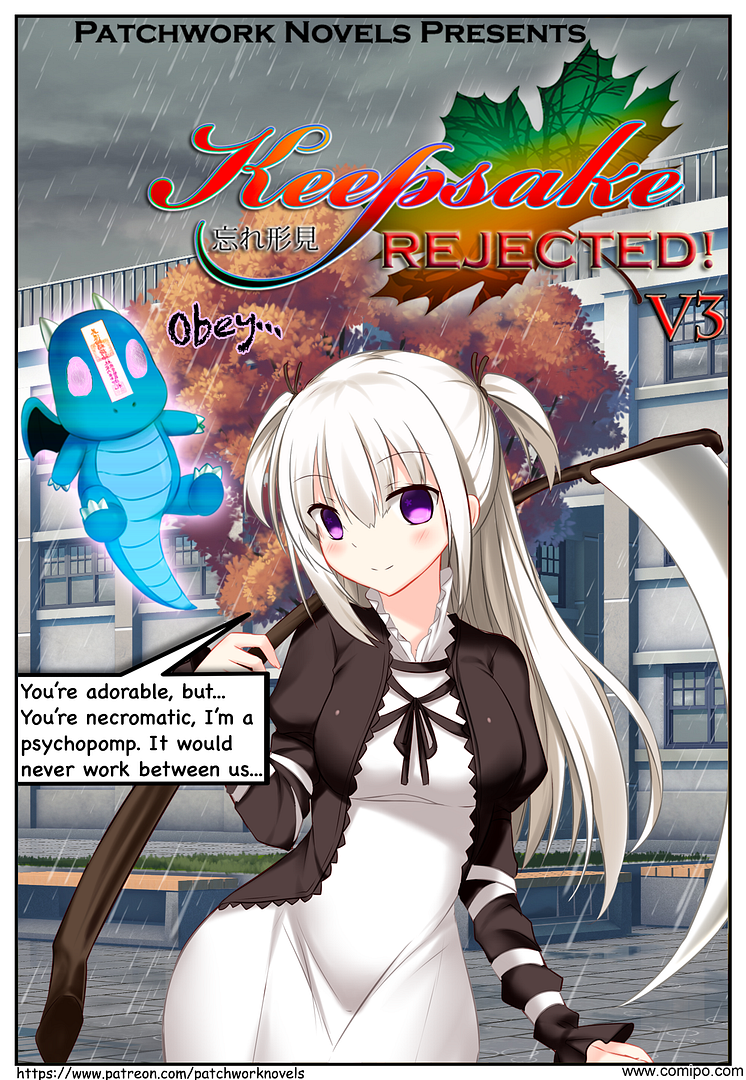 As usual, our sprite and character designer is KahoOkashii, who could be found here: https://www.patreon.com/user?u=3359974
Any background art featured is courtesy of our BG artists Chiharu-J and Lolichibli, as well as Badriel. The (bad) writing was done by me, and the scenes were cobbled together using a mix of ComiPo and Photoshop. 
█▆▆▆▆▆▆▆▆▆▆▆▆▆▆▆▆▆▆▆▆▆▆▆▆▆▆▆▆▆▆▆
If you like the characters of Keepsake, and want to give a little something to keep us going, please drop us a donation on Patreon, so we can continue creating this world together. We could use the some funding, and fictional homeless vagrants who've been scarred by life because of bad fanfics like Hoshiko here could use a warm meal. If you want Hoshi-chan's undying gratitude, become a Patron today, so she could potentially survive the oncoming winter. Just look at her face. T_T

And of course, donation or not, thanks for dropping by!  ^__^