Kickstarter Stretch Goal Pin
Everything went better than expected!!
I am truly amazed by the support shown to my moth pin campaign yesterday - we hit funding in only 13 hours! That's pretty impressive, at least to me running my first campaign. People really want this pin!!
In response to this momentous milestone, I'd like to reveal one stretch  goal for our moth pin campaign - the Spanish Moon moth, as above! This image isn't quite the final art, but it is the final concept, so the finished pin will essentially look like that except a bit nicer. 💖 Once this goal is reached, backers will  be able to choose their pin(s) after the campaign via the backer surveys.
If you want, you can check out this update for more info: https://www.kickstarter.com/projects/marycapaldi/moon-moth-hybrid-science-art-enamel-pin/posts/1870003
Otherwise, thank you so much for your patience & support! This has been an incredible project so far, and I'm really happy I decided to do it. I am so grateful that folks - here, and now on Kickstarter too - have believed in me and my designs enough to reach out and assist me in bringing my creations to life. I am grateful that you, my community, have said "yes!" time and time again on whether you want me to continue working, especially in a tangible way that helps me do that. Thank you always and forever.
Pledge $0 or more per month
Everyone
Pledge $0.01 or more per month
Patrons Only
Tip Jar!
$1 or more per month

∙ 13 patrons
Sweet, thanks! I'm grateful for any support. You'll get access to a my patron-only feed with a detailed monthly update on my projects and adventures! 
Unlock Sketchbook Access!
$5 or more per month

∙ 13 patrons
Receive access to my ongoing behind-the-scenes feed featuring regular posts of sketchbook scans, digital doodles, PSDs, future piece plans, entomology studies, WIPs and process images, and other cool art! At the end of each month you'll also get a Zip containing these and other images - 20 or more files every month!
 As well as previous tier rewards!
Postcard Perk!
$15 or more per month

∙ 2 patrons
You'll receive a signed collectible postcard print of my art in the mail every month! Requires a valid mailing address. 
First look at new products, designs, and artwork in process and before launch!
 As well as previous tier rewards!
Bug Club Membership!
$25 or more per month

∙ 9 of 24 patrons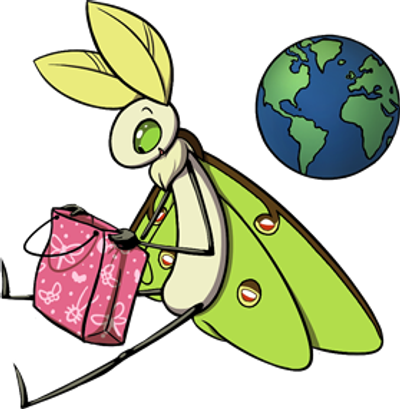 A monthly gift mailed to you! Items will vary from merch to art prints & originals and will sometimes be exclusive to Patreon. Requires a valid mailing address.
A monthly 10% off code for use in my shop on your entire order!
 As well as previous tier rewards!