The last of the 33 readings! SORRY ALL! I didn't know how to use the draft system here Ysobel typed these up when I did them a few days ago! Enjoy! We will draw the 44 winners soon and the Soul Chart winner as well! SO EXCITING!
P.B. - Ascended Master is Enoch. Marisa saw a pyramid with 3 stars: one above and one each side.
Cody C. - Your angel is a huge seraphim angel.  Ascended Master is Mary Magdalene.
Tina L. - Marisa saw a hologram of Buddha, and behind that Krishna as your Ascended Master. Buddha will be easier to connect with if you are feeling low / on the lower planes.
Roni W. - Zero light line will help you to connect with source - you don't connect with personalities, more with numbers and colors. Imagine a green orb of light with a 1 in it from above coming down from and moving from your head into heart, with the zero point below. Also, the lion with a cross around its neck (Christ imagery).
Gina C. - Jesus and Michael (aka Christ Michael)
Andy J. - St Francis of Assisi. Make sure to use the zero light line - go into and above the crown chakra and then connect with him. You also have a seraphim angel.
Pledge $0 or more per month
Everyone
Pledge $0.01 or more per month
Patrons Only
Tier 1 - Get attuned for free! Take a Peek at the Discovering Intuition Community! Access to Higher Self Attunement with Lesson ($100 dollar value) and 10 meditations!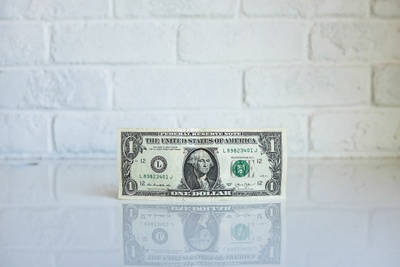 Tier 1 - Take a peek at how Patron and Intuition work together to create an AWESOME student community!  
Access to all Public and Patron-Only Posts
Unlimited Access to Approximately 15+ meditations, lessons, and exercises as of January 2018
Access to a HIGHER SELF attunement and Lesson on Communicating with your Higher Self using the Snow Globe meditation. ($100 dollar value) The post is dated July of 2017. 
Tier 2 - Uploading the Oldies but Goodies! 5 years worth of channeled Meditations recorded live at My Women's Monday Night Group - Learn from the guides along with me and the girls - These are NOT professional grade recordings
Tier 2 - Oldies but Goodies! 5 years worth of channeled Meditations recorded live at My Women's Monday Night Group  
Learn along with us and use as a foundation to begin to develop your intuition and connection with your guides - Healing is programmed into all recordings but there are no attunments those did not begin until 2016
Higher Self attunement/Meditation or Healing Audio File ($100 dollar value) 
60+ guided mediations from my archives
Tier 3 - Intuition Student
TIER 3
Preview, partial or FULL Access to many E-courses, Lessons, Meditations from classes, Radio Show Meditations, Private Channelings that have never been published, Ebooks not published yet, and Audio Book recordings as they are released on site. 
Unlimited access to ALL recorded Meditations from the past (2012-2017 Almost 70 Guided Meditations to date) 
Access to Over 10 recorded classes from Wednesday nights and the ENTIRE Soul HOUSE SERIES from 2018!!!
Monthly Drawing that will allow the winner to ask a question and have a channeled answer posted in a video on the public wall. (In March 44 winners + 10 Dbl winners were drawn to give each winner their gatekeeper guide's name or description as given to Marisa. April is 20 mini readings for 20 winners) 
Cheater Tier
DEPOSIT on a Session with Marisa and the ability to jump the wait list of 745 NON students.  Marisa only works with current students and being a member here makes you one!
Once your pledge goes through if you are not contacted by Marla call or text her at 760-505-2425 and she will have you fill out form with your DOB and the things you would like covered in your session with Marisa and the questions you want answered by your guides.  
1 hour healing from Marisa and Marla or another one of her co healers. 
30 minute reading following your healing 
Channeled message from your guides based on what you want them to talk about or you can also get a general message if you don't have questions. 
Marisa will record an audio file for you while she is doing your soul chart scan and may text you to get clarifications on some of the energies she is seeing. 
These sessions are fairly interactive so we ask that you be able to dedicate 1.5 hours to being available to talk and during your healing you don't have to be laying down receiving but we suggest it. 
Watch Class anytime & still get Healed!
Tier 3.5 - Access to the newly posted Wednesday night classes starting March 2018 (posted with-in 48 hours of class) and the ability to send me an email at
[email protected]
letting me know to do your healing that I would have done if you were in class live. 
Tier 3.5 has all the Tier 3 benefits such as the entry into the monthly free reading contest as well as access to EVERY single video, audio, and file that has been posted to date (4:44 on 3/1/2018)
As of 4/01/18 the WEDNESDAY NIGHT classes will be limited to Tier 3.5 and above and will not be posted for ALL to see because it was really messing with my life. Doing it this way I can control the energies and still make it so all are healed that sign up for class even if it's after the fact! 
ONLY Space for 40 (just upped to 100 for now to see if I can handle it due to demand.. we shall see hahaha!) students due to my needing to do healing on you when not in class... I want to make sure to have the time necessary to administer these healings without it ruling my life.
I am Light University (old rate)
Tier 4 - Wednesday night meditation for $1 (Class is $30 a week) 
House clearing included every week! ($250 value) 
BUT YOU HAVE TO EMAIL ME your address to [email protected] every week or I will not know to clear your home. 
Access to the recording from Wednesday Night Class
Access to all Patreon Only Posts 
Access to everything Tier 3 has access to ($25 dollar value) 
Access to recordings of classes the day after and ability to request your healing at the time of listening to meditation by emailing me at [email protected] to let me know when you are about to do the meditation. This email invokes the healing that I have already done on you and is sitting outside your field.  However I always recheck to make sure you are clear the moment I get your email. 
1 submission into the monthly contest - 1 winner a month ($750 to $1500 dollar value if you win). Either win a reiki reading with Marisa or a Soul Chart that charts out all layers of your soul. The guides decide what the contest will be each month for the $25 dollar tier and for that you are also entered. 
1 submission to the tier 3 ($25) contest of the month (March was 44 + 10 bonus winners) and received the name of their Gatekeeper/guide) April there were 20 Patron names drawn. May we had 33 winners with readings and in June there was 2 soul charts won, July was skipped due to Marisa's brother passing but we are back on track for September! 
Tier 5 - The Helping Hand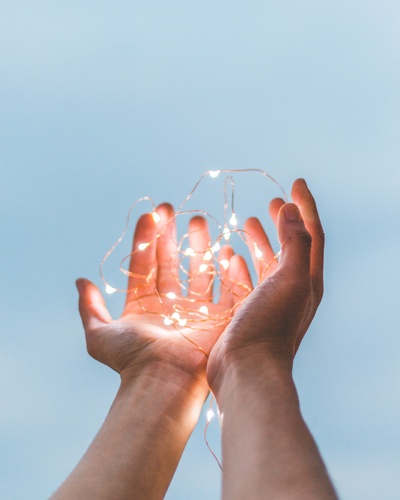 Tier 5 - The Helping Hand - Help out a fellow Intuitive Student or Someone in Need of Healing  
Scholarship money is used for students and clients who can not afford classes, sessions, or healing but desperately need them.  It is up to Marisa to offer the scholarships or to offer sessions that are paid for by this new community fund but if you feel you can give back to the community and need to apply to have the scholarship cover a class or session for you please message Marisa directly and she will ask her Higher Self and your guides what would be most beneficial for all!  
* This will give you access to all tiers below this one and all member benefits for the $25 group including the monthly drawing for a free channeling of your guides. 
Session with Marisa and her assistant
Session with Marisa one of her healing partners 
1 hour healing from Marisa and one of her healing partners 
You will receive a call from Marisa or a recording after ward or during the healing with your questions answered and a short channeled message directly from your guides then a 30 minute phone call with Marisa's healing partner to answer questions, get psychic answers to questions, mediumship readings, etc.. 
These sessions are extremely interactive so we ask that you be able to dedicate 1.5 hours to being available to talk and during your healing you don't have to be laying down receiving but we suggest it. 
WE ARE NOT ACCEPTING PAYMENTS FOR SESSIONS HERE ON PATREON ANYMORE BUT TO RESERVE YOUR SESSION WITH MARISA and skip the 3 year wait list of 724 people you need to register here then arrange Payment with Marla 760-505-2425 / you can send $500 to [email protected] on Venmo or www.paypal.me/iammarisa but make sure to talk to Marla FIRST as Marisa is only doing 5 of these a MONTH until caught up with past month's healings.