Let's Play Rising Storm part 9
Pledge $0 or more per month
Everyone
Pledge $0.01 or more per month
Patrons Only
AdBlock amnesty + Early Access to videos
$1 or more per month

∙ 0 patrons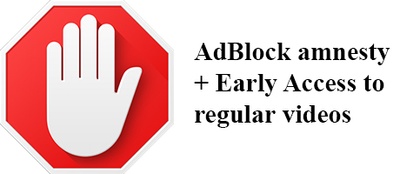 Includes
You are granted amnesty if you use an Ad-blocker, I'm sure most of you do
Access to Patron only posts and a private Discord channel
Early access to my videos
Early Bird
$3 or more per month

∙ 0 of 250 patrons
A limited* number of people can get early access to all current and future tiers of my Patreon all for the low cost of $3/month.
This includes:
Equivalent priority to getting your name in game as the $5/month tier
Early Access to videos
Adblock amnesty**
Access to Patreon only posts and a private Discord channel
*This tier is limited approximately 1/4 of my subscriber count.
**Videos currently aren't monetized so this a hold over from an earlier time and staying in case I monetize my channel again.
Name In Game
$5 or more per month

∙ 0 patrons
Includes
Includes all previous rewards.
Priority in getting your name in game*
*You can come up with a unique name for each individual series you wish to appear in or just one name that I should use in all series that you wish to appear in.