A LITTLE OFF THE TOP!! THE BEARD GOT A TRIM?
Channel Update!
  You may have noticed but today the Beard got a bit of a trim! That's right we got a much needed face lift on our art work and I am very excited about it! This is just one of the many new graphics I had done thanx to a very talented individual named Frederik! I can't wait to share the rest with all of you in the days to come! 
______________
Current Series
  Currently my main focus has been directed towards The Hunter Call of the Wild as you well know. As you may also have seen I have taken on Fishing: Barents Sea and plan to continue the series up till the release of the game on Feb 7th. We have gotten a very good response to the game and I really look forward to progressing further into the game and see what it has to offer! 
If you have any requests for upcoming content or colab ideas please be sure to let me know in Discord!
__________________________
Winter Hours!
  Work is slow this time of year and as a result I will have more time to focus on the channel and our Discord Community. I plan to keep up a busy Live Stream schedule as well as to release videos on youtube for our off days. Let everyone know that we will keep with the 4pm start times until further notice (ie I have to go back to work lol)
__________________________________ 
Special Note from the Beard!
  Honestly I just can't thank you guys enough for supporting our growing channel here on Patreon and all your time spent hanging out during our live streams! Hanging out in Discord with you all has been a Blast! Thank you all once again ( do it with two hands! )!
Pledge $0 or more per month
Everyone
Pledge $0.01 or more per month
Patrons Only
Repeat Customer
Repeat Customer's have a greater say in shaping our channel and content. Bonus videos, content, access to KaploW Servers, rewards, and more!
The Crew
The Crew is a step up from the rest. Not only do they have their own Discord Channel but they will have priority access during Events and Community Activities! Front of the line access right here YUS SUR!
Barber
Welcome to the Big Chair! As a Barber you will have earned a level of trust within the community and thus be granted with access to our Streaming Channels and get to play with Beard and even join him in the odd Video or Stream if you wish! You will also have access of all the benefits of the previous Tier along with Full Access to The Couch, a very comfy place to hang out for Patreons only. 
The Executive's
Your in a Place of POWER! This tier is for those that are serious about what we are doing here on the channel and want to step it up! In this role not only will you have all the perk's of previous rolls but you will also obtain moderator status on the Channel for live streams as well as the ability to help moderate chat in discord. This role gives you Beard's ear to offer up your opinion and have a greater influence on the community. This Tier has a 30 day period before Moderation Perks are applied.
Top Brass
The TOP BRASS.. This is a tier you should never enter! You are nuts and need to go put your feet up and reflect on your life choices! This is for those that want to be right on top of everything. This tier includes all previous perks PLUS extra opportunities with Beard. For further Details please speak directly to Beard. Seriously why are you reading this still... Stop while you can... Run
Partnered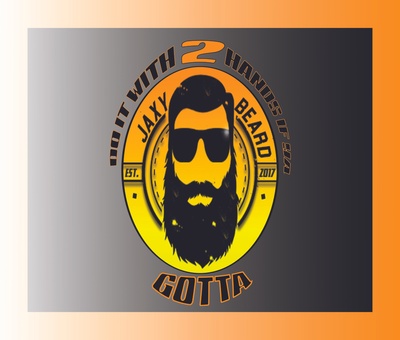 Bearded Partners.. This tier is ONLY for those that really wish to take the big step and push things along. This tier will give you every other perk within our Patreon Program as well as special Recognition within the community and on Beard's Channel. Seriously... go call your mom. You must be sick...