Matt Fradd is now a Free Agent!
Our friend Matt Fradd has now taken Pints with Aquinas to the next level by
going full time
. Or, as Luke says, "HE'S LIVING THE DREAM!" He quit his job at Integrity Restored and is devoting himself completely to his speaking engagements and developing the show.
I'm realizing more and more that if we are going to create content that is good, funny, and even a bit risky, then we need to go outside of the usual channels and directly support artists and entertainers ourselves.
Think about this for a second. If you've ever complained that EWTN is for Baby Boomers only, or a certain political type of faithful Catholic, then they only way to bring about change is by funding things like Pints with Aquinas (and Eden Invitation this Tuesday!). 
The technology gives us incredible access to an audience the size of the whole world. If you have an internet connect, you can get the content. The gatekeepers are largely gone. In this new world of YouTube videos, Facebook advertising, and podcast feeds, we can be our own media companies.
Support him here.
All we need is your help. Praying for us is good, sharing our stuff is better, and financially supporting us is the best!
"With God's help, I can conquer myself. With God and money, I can conquer the world." -St. Teresa of Avila.
Pledge $0 or more per month
Everyone
Pledge $0.01 or more per month
Patrons Only
A Good Tip!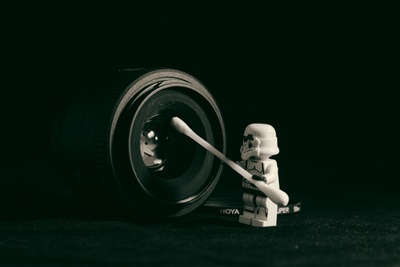 This opening tier is our Tip Jar!
Your vote that we should keep going
Contribute directly to our sense of self-worth!
Blessed Patron
We're flattered you love us, O blessed Patron, so you get access to our Patreon Exclusive Content (minus the stuff for the higher tiers)
Your name mentioned on the show in the month you signed up!
Patreon Access!
A True Syro-Phoenician
You get us. So we want to get you!
Secret reflections on The Soul of the Apostolate
Your very own CATCHING FOXES STICKER!
Plus all previous rewards
Patron Saint
Join us for an episode!
Contribute a question to a 10 Minute Topic episode!
Free eBooks when we publish them!
Plus all previous rewards
CF Drinking Game
This is crazy! But you love us, so we want to show our love for you.
All previous rewards
Annual seven-minute interview with you on the podcast, plus collaboration with you on an episode
Contribute a rule to the Catching Foxes Drinking Game