This is my monthly recap for May! As this is a public post, it only makes mention of projects I've announced publicly. The rest of the other goodies are in my Patron-Only posts. :)
I made Patreon posts during the month of April, which included videos, music, art, WIP, photos, writing updates, watercolor madness, and more! 
This month I focused a lot on trying to really make some headway with the first novel in my series, and made an astounding amount of progress, ending the month at around 36k+  words written! I also made a number of posts going into more about my writing process and some of the characters within the world as well.
I also talked a bit  about how I manage my time and the various projects I'm forever balancing, as well as some of the recent pieces of art I've commissioned from other artists, most of which are pertaining to the novel as well.
I posted updates about all sorts of projects and commissions I'm currently working on, including a ton of information about some of the various brands and projects I use in my art, as well as a bit about my process.
Towards the end of the month I finally got my sliding compound miter saw back from the shop, and I'm eager to dive back into making more wood and resin creations soon!
I also made some posts about some of the handmade artisan watercolors I ordered and commissioned, and am eager to work with soon!
And I also made a number of posts about my core watercolors, gouache, and acrylics, including the brands and paints I use, and how I plan out and create my various color charts.
And now that the month is over and a new one has begun, I will be sending out all my May Patreon rewards in the coming weeks (as well as one that is being combined with a set of April rewards)! :) 
Moving forward I am hoping to offer some additional incentives to various tiers, including increased video content, tutorials, and high-resolution downloads of some of my latest pieces, too! I'm trying to make sure that I don't get overwhelmed in the meantime, though, because I've been having to do a fair bit of overtime at my full time job. Speaking of which...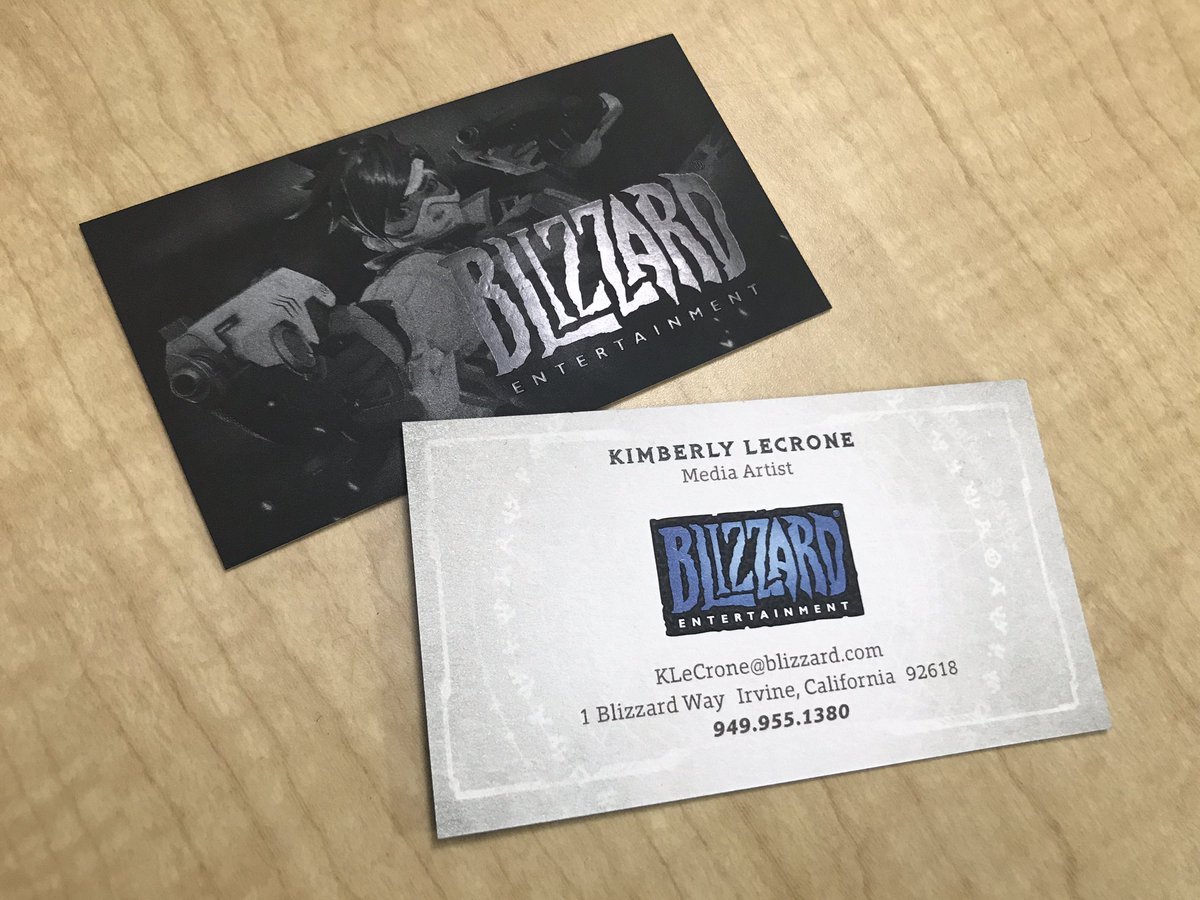 I'm celebrating 8 years with Blizzard Entertainment this month, as well as a recent promotion! My shiny new business cards were icing on the cake!
While work/life/passion balances are always an ever-changing landscape, I'm so happy to have a great balance of fulfilling, creative, team-based video projects to work on at work, and then a lot of similarly fulfilling art, writing, and personal projects to work on at home.  
While there are times I wish I had more time to work on personal projects, I'm trying to make the absolute most out of the time I do have, and I'm so very humbled and thankful for the encouragement I've had along the way. Thank you so, so much for your continued to support, and I look forward to sharing future updates with you!