Meet the Author - Charlotte Ashley!
Now that you've had a chance to read Charlotte Ashley's introduction to Al'Tahj, "
The Ur-Ring
," we bring you our introduction to her!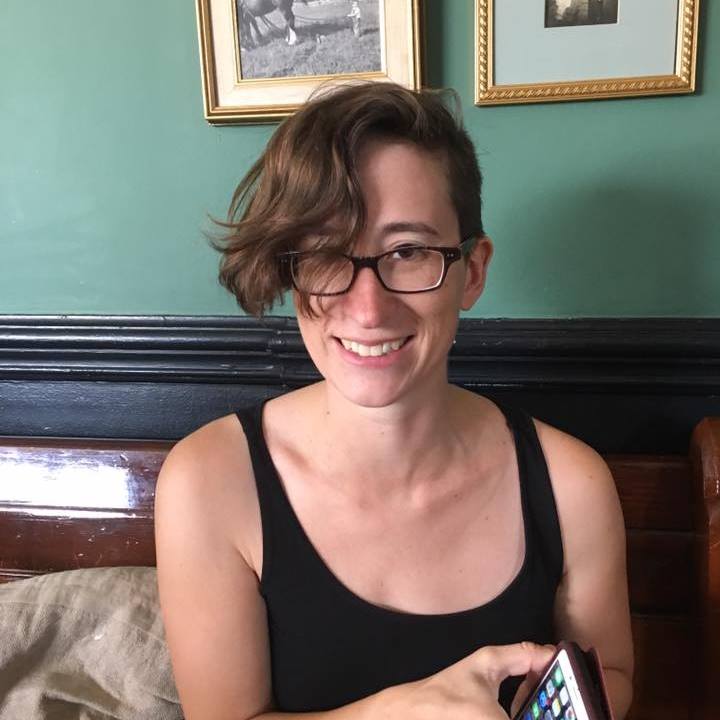 Hi Charlotte! Tell us a little bit about why you chose the Ajuran Sultanate as your Nation!
Hi! Well, I knew I wanted my portal to have opened on the Indian Ocean. I did some research on Indian Ocean trade and eventually settled on Mogadishu as my place of entry, since it was a major trade port at the time. Happily, it turned out that the Ajuran Sultanate had some other juicy narrative hooks, between their control over the rivers of the Horn of Africa, trade with China and Mongolia, and their conflicts with Portugal. There is so much interesting history there that I just can't wait to bring to the story!
Throughout "The Ur-Ring," the Portuguese fleet poses a serious threat to Mogadishu. How did that vulnerability impact the way you wrote this story and developed your characters?
It's funny, I came at it with knowledge of how things turned out historically - that the historical Mogadishu was never truly threatened by the Portuguese. So the question wasn't how vulnerable are they, but why are they so strong, so resilient? What do they have, what kind of people are they that they were able to build so great an empire when so many of their neighbours were being conquered? I wanted to show the technologies, the geopolitical factors, the culture that would lay the foundation for even greater things to come. 
Umur's relationship with Saleebaan is not just familial; there is a mentoring element to it, marked by a clear sense of mutual respect and affection. Have you ever had someone you consider to be a mentor? How have they affected you?
I want to say yes, but the answer is probably no. I think writers tend to be the people who watch from the outside - certainly, I am. But my favourite books are rooted in camaraderie, in a foundation of unwavering togetherness. The Three Musketeers, Lord of the Rings, Pride and Prejudice. I think people are fundamentally good, and stronger together. The strongest heroes are the ones who have reliable friends and family around them.  If I'm lucky, I can be that to someone else someday.
Several of your stories might be characterized as "fantasy alt-history." "La Héron " tells the story of an unusual series of duels at the end of the 17th Century; "More Heat Than Light" follows a revolution in colonial Québec; "A Fine Balance" takes place in Ottoman-occupied Albania. How do you balance historical fact with the fantasy elements, and what responsibility do you think authors have to "get it right" when they are building off of real-world inspirations?
Woof. Well. Drawing from history is always perilous. These are real lives that had real consequences, and I think you can be too cavalier with them if you're not careful. But history is contentious at the best of times, and I think the truth you need to stick to is the human truth, the relationships and power differentials that caused the events, rather than the events themselves. 
So, I feel free to dial history up to eleven: replace a wolf with a six-headed warg or an earthquake with an inter-dimensional rift. A despot with a demon or a traveler with a fairy. The power and politics can remain to be examined and critiqued, even if you've highlighted some aspects by adding a little more metaphor and flair. Writers get it wrong when they wipe out the social and political realities of their world, not the physical ones.
If you could go anywhere, at any time in history, where would you go and why? What would be the worst thing about being there?
Probably France, 1835, so that I could hang around in Paris salons and be BFFs with George Sand and take Alexandre Dumas as a lover, listen to Franz Liszt get into piano-battles with Chopin, and maybe hangout in  Baden-Baden  with Tugenyev.
But let's be honest: I'd be broke in ten minutes. On the odd chance my other broke artist friends could not keep me afloat, I'd probably be toiling in a cotton mill instead of hobnobbing in the countryside, alas.
                                                                                             *
Thank you, Charlotte! 
You can read "The Ur-Ring " at Black Gate now, or wait until Friday, May 26th, when it will appear here! 
The next three Archipelago adventures will be going out to our Crew Member subscribers next week, June 1st! Press Gang subscribers will get access to the first episode on Monday, June 5th here on Patreon. We hope you will join our ranks - support us now  for as little as $1/month to keep up with the adventure!
And don't forget our Kickstarter campaign ! We are more than half way to our THIRD stretch goal! At £500 we will commission custom artwork for the Year One ebook and include wallpapers of that art for all supporters! The Kickstarter-exclusive ebook currently includes three flash stories, world guides, character guides, and more! For £3, you can't go wrong!