Meet the author - Andrew Leon Hudson!
This week, we published Andrew Leon Hudson's introduction to his corner of the Archipelago with his story "
In Extremis
."  Now, we present a glimpse of the man himself! Read on...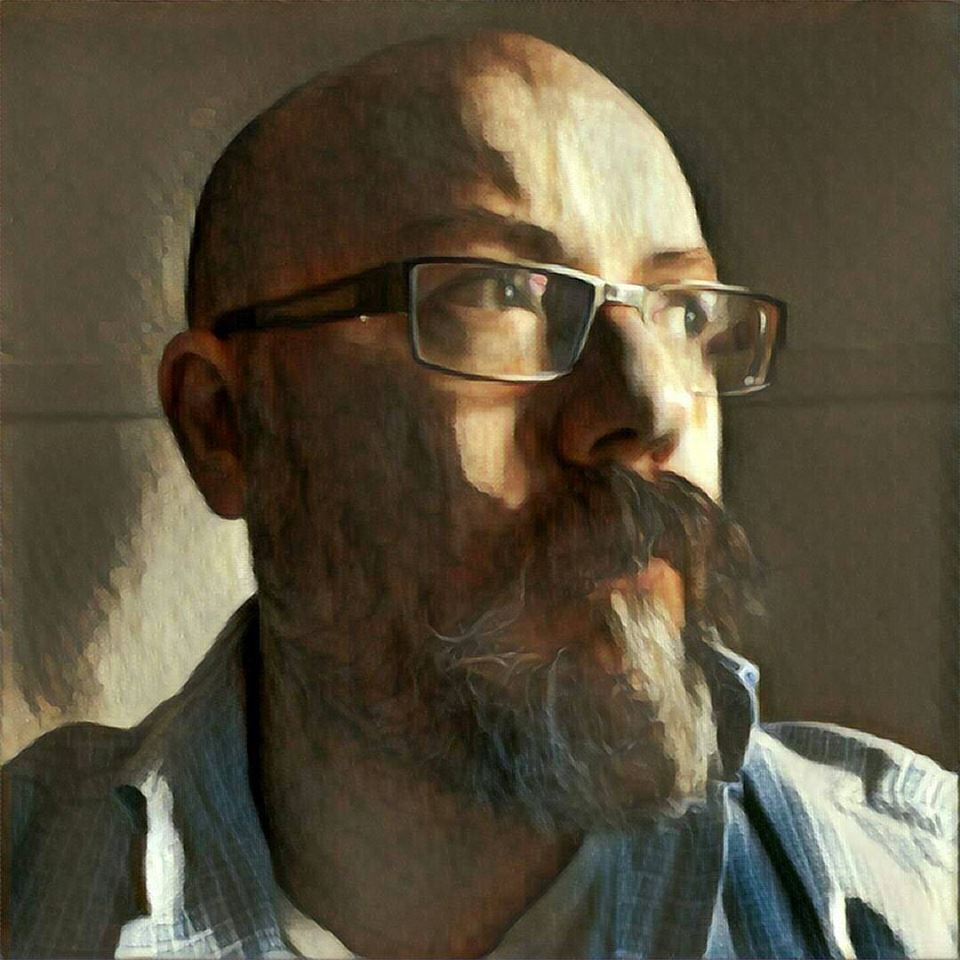 Hi Andrew! Tell us a little bit about why you chose the English/Summer Isles as your Nation!
I  divide my time between Spain and England in real life, so my original  idea was to do the same in my contribution to the Archipelago: my first  episode was to be a hot-pursuit across the Caribbean, with a Spanish  pirate vessel on the run from the English navy. But the early drafts  split the focus between the two sides and the story kept expanding  beyond what would make for a comfortable online read, so I started over  with a more one-sided focus.
I like  living in Spain a lot, but I'd be lying if I said I was the right person  to try and represent a crew of 17th Century Spaniards. I've been here  for almost ten years off and on, but my spoken Spanish is still  terrible! So I decided to fan the dying flames of my Patriotic Spirit  and concentrate on the English side, at least until I was able to leave  this world behind and flee to another one. And the temptation to get all  political about the Brexit now looms over the conversation, so I'm  going to button my lip...
Your  Archipelago stories are reminiscent of Patrick O'Brien's Master and  Commander books. How did you learn so much about 17th century naval  life?
Well, I read the first couple of novels in Patrick O'Brien's Aubrey/Maturin series and copied-- ah, it seems my secret is out! 
When  it comes to writing I enjoy trying my hand at different subjects, so my  fiction tends to jump from one thing to another. Usually, my approach  when I find a new theme is to do some broad research to get in the  general mood while I'm thinking about potential stories, and then just  dive in with my own perspective. Fortunately there is plenty of cinematic  inspiration to balance out the zero number of hours I've spent splicing  main braces and the like, and there's a typical wealth of information  online from historic sources and modern-day experts and amateurs alike  to delve into.
After we decided to collaborate on a swashbuckling project I did read Master and Commander and Post Captain,  partly because that's the kind of research I really like doing, and  partly because a friend has been singing the praises of the entire  series for as long as I've known him. He's completely right, they're  both excellent. I'm looking forward to sinking into all the rest, this  time just for pleasure.
How about personal experience? Tell us about the last time you were at sea.
I think the last time I was whale-watching in the Mediterranean. I really like being on the ocean and I've never been seasick. I once took an overnight ferry from the UK to Europe in fairly rough  seas, but I was more concerned about finding a comfortable place to read  (Alice in Wonderland and Through the Looking Glass,  as it happens). I found a surprisingly spacious storage closet with a  permanent light, made a nest out of courtesy blankets and settled in for  the crossing. Gave an unfortunate steward a bit of a fright when he  opened the door to collect some of MY bedding.
Tell us about some of the other alt-history stories you have written!
I  like the genre a lot, and I've tried my hand at it a few times.  Charlotte, Kurt and I have all participated in SFFWorld.com 's annual  anthology series, and I wrote an alternate post-World War One story, "The Foundation," for the third volume, Wars to End All Wars .  It's about an educated labourer, working on a monument for a conflict his culture barely remembers, who begins dreaming about traumatic events he can't identify. It's also available here alongside another historical horror story of mine.
That portal seems pretty dangerous. Would you go through?
I'd sooner ride a water-slide razor blade.
                                                                                  *
Well. Thank you, Andrew, for taking the time with us this week!
Next week we will debut Kurt Hunt's Archipelago story, "Whatsoever Is New." Watch this space for it, an interview with Kurt, and more! And, of course, make sure you subscribe to this Patreon by pledging to one of our tiers. For only $1/month you will continue to get 3 Archipelago adventures a month!